Keeping Up with Marathon Training Blog
The Keeping Up with Marathon Training blog is my "running diary" about marathon training.
The highlights:
It keeps you up to date with any new additions to the site that you might otherwise miss out on. (Like the new pace calculator!)
Gives little tips and tidbits on how to enhance your marathon training.
Keeps you up with the running world and whose making history!
To subscribe to Marathon Training blog click on the orange "RSS" button. No need to give your email. It will then give you specific instructions.
Or click on the Google, My Yahoo!, My MSN or Bloglines if you have a personalized homepage there. They will tell you what you need to do.
You can also sign up for my ezine which has marathon tips and tidbits not found on this site.
Let the Keeping up with Marathon Training blog come to your world!
Keep Running!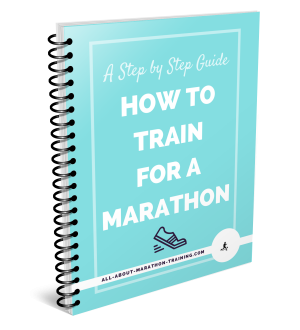 I'd love to send you my FREE 26-page Step by Step Guide on How to Train for a Marathon!

How to find and train for your marathon pace goal
The best way to check against hitting the wall is to know, train, and then execute your marathon at your goal minutes per mile marathon pace. Let's talk about how to do all of this!
Continue reading "How to find and train for your marathon pace goal"
---