Best Salt Tablets for Runners: When to Use Them in Running
While running, you lose thousands of milligrams of sweat, per hour, and you lose electrolytes in the process too. Therefore you need supplements to replenish the lost electrolytes while you are on the road to prevent the risks of low sodium levels.
Sadly, water doesn't contain electrolytes, and can't act as a supplement.
Hence, you will need a good salt supplement and salt tablets are usually the go to for runners.
In this article, I will be explaining:
why you should use salt tablets, 
their benefits over other electrolyte providers, 
review some of the best salt tablets for runners on the market which you can use while you are running and training! 
What Do Salt Tablets for runners Do?
If you have ever wondered why your sweat is salty, that's because you're losing salts when you engage in intense activities like running, and these salts are considered to be your body's electrolytes.
Your body's electrolytes control the movement of fluid in your cells, and also muscle and nerve function.
Electrolytes are made up of:
Why is salt so important for your body as a runner?
Sodium helps to maintain your body's blood pressure, but since your body's sodium concentration is mostly lost while you are sweating on the road, you are at a high risk of suffering low blood pressure.

And that is why you need to take salt tablets to supplement this loss to prevent your body from having lower sodium levels than required.
The salts in your body also help in the absorption of fluid taken and also build the blood plasma volume.
Plasma is the liquid part of blood that contains salt/mineral, water, and protein. It is also an extracellular fluid.
The blood plasma volume gives you a high level of body fluid which helps in regulating the thermal stability of your body and also heat dissipation.
Failure to take salt tablets before or after prolonged exercise or carrying out a physical activity like running will lead to a reduction in the level of blood plasma, which will lead to an imbalance of electrolytes in the body.
This can also cause effects such as: 
The best way to keep this in check as a long distance runner is by taking salt pills as supplements.
This can also cause effects like nausea, loss of energy, confusion, and headaches and lead to extreme cases like drowsiness, seizures, coma, and even death.
And one of the best ways to keep this in check is by taking salt pills, as supplements.
Why Salt Tablets for runners?
One of the best things that you can do to perform well in a race, is to stay hydrated at all times.
And if you are one of the long-distance runners who participate in marathons and other long-distance races where you lose a lot of sweat and electrolytes, water alone can't provide you with the level of hydration that you need.
This is because water can't replenish the electrolytes that you lose when you sweat in the course of the race.  
Therefore, you will have to get something else that can replace the lost electrolytes, and that is where salt tablets come in.
When you are losing salts through sweat and taking just water without any salt replacement source while you are running a long-distance race, it will disrupt your body's fluid balance and cause electrolyte imbalances which will lead to the water you are drinking diluting the remaining electrolytes in your body.
And this will cause fatigue and muscle weakness faster than usual and hence slow you down significantly.  
However it can also cause a potentially life-threatening condition known as hyponatremia  which occurs when the concentration of sodium in your blood is abnormally low. (Mayo Clinic)
So, this is why you need salt tablets when you are going for a long run.
To most people the best solution for them in this case is to get the best electrolyte drink from a store and use it as a electrolyte-replacement source, which is also good, but, as you run for a long while, you tend to finish these drinks before you get to the finish line.

So, you will need another alternative that can keep you hydrated on the road, and salt tablets are a reliable, easy and safe option for you to carry along and use at certain points during a race or run.
Also, if you are one of the runners who do not like using typical sports drinks to gain electrolytes, using salt tablets is a good alternative.
Another major benefit that salt tablets have over sports drinks and other sources that can give you a sufficient amount of electrolytes, is that they are easier to carry around.
They offer maximum convenience and are excellent electrolyte supplements that aid electrolyte balance.
And this could be a factor you should consider if you are a marathon runner, and run for long periods of time.
With salt tablets, you just need to carry one full water bottle along, or two at most.
So, below is the list of salt tablets for runners that I have taken the time to review that can help you gain electrolytes whenever you go on a long-distance run or if you are to run for a long time at a high altitude.
Hopefully this will help you save time in finding the right salt supplements that fit your personal preference!
Best Salt Tablets For Runners Overview
Here's a quick list of the best salt tablets for runners that you might like to choose from:
Let's discuss them.
Salt Stick Electrolyte Capsule is a gluten-free electrolyte capsule that aids the reduction of muscle cramps, supports electrolyte balance, relieves stress, and also supports the gastrointestinal tract.
The main electrolytes in this product include sodium, potassium, magnesium, hypromellose, and calcium. It also contains unique ingredients like stearic acid, magnesium stearate, and hypromellose.
Stearic acid is known to help inflammation and it might also help in the reduction of total body fat. Meanwhile, magnesium stearate enables proper absorption of the supplement and hypromellose helps abnormal metabolic activities caused by obesity.
This product boosts your running performance and also prevents the risk of dehydration in the human body. Each tablet contains 215 mg of sodium and good amounts of other ingredients you need while on the road.
The tablets in this Saltstick product are easy to swallow and very effective.
Pros:
It supplies the body with electrolytes lost via sweat.
It has no flavor.
It is gluten-free.
It is vegetarian and non-GMO.
It helps with muscle spasms and cramps.
It reduces heat stress.
It boosts stamina.
It helps avoid dehydration thereby helping to boost performance.
It can be used in marathons, triathlons, and other endurance events.
It can be taken by both adults and teenagers.
Cons:
It can cause dehydration and hypertension when overdosed. 
If you're trying to cut out sugar from your diet, this is the perfect electrolyte replacement salt tablet for you. It contains zero sugar/carb content and provides you with hydration when you run for a long time.
This product does not only help with recovering electrolytes, but it also helps with nausea and helps in the prevention of cramping.
Another good thing about this product is that it is very effective and it contains bioperine (black pepper) which helps in its better absorption in the body.
Aside from sodium and potassium, it also contains ingredients such as Vitamin D, Vegetable Magnesium Stearate, Phosphorus, and lots more.
pros:
It aids in quick muscle recovery.
It supports the keto diet.
It helps eradicate headaches.
It is sugar-free.
It helps in the prevention of cramping.
It provides adequate hydration for your body.
It helps gastrointestinal absorption.
cons:
It can cause irritability.
These products are gluten-free tablets. The basic ingredient is sodium chloride which is 1000 mg per tablet. It contains 240 tablets in its container.
They are excellent for increasing sodium levels in the human body. The taste is quite salty but it's easier to swallow and does not dissolve in the mouth easily. The ingredients are vegan as they contain pure salt.
Pros:
They are gluten-free and Non-GMO.
They are easy to swallow.
It is soy-free, and vegetarian-friendly.
They have a high level of sodium chloride.
Cons:
The salty taste of the tablet can be unpleasant.
It is not suitable for people under the age of 18.
This sugar/gluten-free product helps with dehydration and also body electrolyte balance.
It is a keto-friendly product and is 100% natural and safe.
This product contains 120 capsules in its container and is effective in preventing muscular cramps and spasms. This is all to the ingredients it is made with.
Each tablet in this product is sodium, potassium, calcium, and Vitamin D. They are easy to swallow and their effectiveness makes it worth every penny you spend on it.
If you are a pregnant or nursing woman then you can't use this product and it is also advisable that you should talk to a physician for advice if you're on any other medication before taking it.
Pros:
It replenishes electrolytes when you are done running.
It helps in preventing muscle cramps and spasms.
It prevents fatigue.
It helps with dehydration.
It contains no extra flavors, colors, or sweetness.
It boosts your stamina and endurance.
Cons:
Reviver Electrolytes Salt
Ultimate Cardio And Endurance Bundle - Keto Electrolyte Pills
These cardio and endurance electrolyte pills are without a doubt of the best electrolyte tablets available.
They support keto diet and fasting, and grants quicker, longer, and faster recovery from dehydration while boosting your endurance and stamina while you are running.
It contains bioperine which helps in the absorption of nutrients for the product's proper effectiveness, and Vitamin D3 for the absorption of Calcium.
If you are opting for this product, then rest assured that it will give you a boost of stamina and also help your body overcome any physical challenge you might face while on the road.
Pros:
It is plant-based and vegan.
It supports the keto diet and fasting.
It reduces fatigue.
It grants a quicker recovery after running.
It prevents dehydration and muscle cramps.
It boosts your endurance and stamina while running.
It is versatile. 

Cons:
It might cause irritability.
It has the tendency of causing mood swings.
Pink Himalayan Salt Capsule is an amazing product which is made with Himalayan salt which contains 84 minerals required in a balanced body.
It contains no chemicals or additives and has been proven to be effective and safe. It is DA-approved and GMO-free.
This product prevents and relieves muscle cramps and helps to keep your body hydrated and active for a long time. It is also very helpful in maintaining muscle stamina while you run.
Pros:
It prevents dehydration.
It reduces muscle cramping.
It maintains muscle stamina.
It increases endurance and makes you active for a long period. 

It gives a better taste than drinking salty water.
It contains no additives or chemicals.
Cons:
It can cause an imbalance of electrolytes.
If you are looking for a product that will help you get proper muscle contraction while providing you with the needed electrolyte then this is the product for you.
This GMO-free and gluten-free product has a normal pH level and helps in electrolyte balance. 
It is natural and its main ingredient is potassium with 99 mg per serving, and it comes in the form of potassium gluconate.
This product has sugar present in it and is not suitable for people who are fasting and trying to cut out sugar.
The NOW brand is a reputable brand that has been in operation since 1968 and is not new to the business of producing quality supplements.
PRoS:
It aids electrolyte balance.
It doesn't have a flavor.
Its main ingredient is potassium.
Cons:
It contains sugar and is therefore not suitable for those on a keto diet.
PolyFit Caffeine + Electrolyte Salts are caffeinated salt pills that prevent dehydration and help boost your energy, performance, and endurance while you are on the road.
These pills are built together with Pink Himalayan salt which is an additional bonus of 84 mineral traces found in a balanced human body.
In addition, they help to replenish lost electrolytes and reduce muscle soreness and cramps. They also keep you active for a long period.
That's not all, these 100% natural salt pills also help you maintain your stamina on the road, and deliver a peak performance.
When you are done running, these energy-boosting tablets help you recover quickly.


Pros:
It is 100% natural and sugar-free.
It contains pink Himalayan salt.
It prevents muscle soreness and cramps.
It boosts your energy and helps you stay active for a long period.
It prevents dehydration.
It aids you to recover quickly.
It has zero artificial flavors, colors, or sweeteners.
Cons:

Large doses of this product can cause headaches.
The Vali Electrolytes Salts are built to help you with instant hydration, endurance, delivery of top performance, and swift recovery.
They handle electrolyte loss effectively by replenishing your body with the electrolytes you lose while sweating and keep you active and on your toes the entire period. They also help you to maintain muscle stamina while you run.
This product is built together with pink Himalayan salt and prevents muscle cramping, as well as hydration imbalance.
It has no caffeine, sugar, or color and is therefore keto-friendly and suitable for people that are taking intermittent fasting.
The good news is, this product is safe for everyday use and is suitable if you have low blood pressure.
Pros:
It helps with quick hydration.
It maintains muscle stamina.
It helps you recover quickly.
It boosts your endurance and energy on the road.
It contains no caffeine, sugar, or color.
It is suitable for people on a keto diet.
It helps to reduce and stop blackouts.
It is helpful to people with low blood pressure.
It contains Himalayan salt.
cons:
 It can cause dehydration and hypertension when taken in high doses.
The Klaralyte Buffered Electrolyte Salt Capsule is a flavorless electrolyte salt supplement that is effective in rehydration, increasing sodium levels, and maintenance of proper electrolyte levels.
This USA-made vegan product which is built in easy-to-swallow tablet form reduces fatigue and supports cognitive function.
It contains 300 capsules in its container and has no additives, calories, sugar, GMO, gluten, or starch.
ProS:
It is effective in increasing sodium levels.
It is efficient in rehydration.
It maintains proper electrolyte levels.
It is vegan and has no flavor.
It reduces fatigue.
It supports cognitive function.
It contains no additives, calories, sugar, GMO, gluten, or starch.
It is very effective.
It is easy to swallow.
It is safe for everyday use.
CONS:
Your taste buds taste only salt after use.  
This product which contains 100 capsules in its container, helps to reduce dizziness and fatigue.
It is vegan and has no gluten, starch, preservative, GMO, or allergen content. It also contains 0 calories
Its tasteless tablets are made in small sizes so that they can be easy to swallow.
In addition, this product has 500 mg of sodium, 100 mg of potassium, and additional ingredients like stearic acid and hypromellose that make it prevent dehydration and muscle cramping.
PROS:
It prevents dehydration and muscle cramps.
It is vegan and natural.
Its tablets are tasteless and easy to swallow.
It contains vegetarian stearic acid and hypromellose.
CONS:
It cannot supply your body with some other trace elements.
Factors To Consider While Getting A Salt Tablet
Here are some key factors you should consider before settling for a salt tablet:
Sodium Content
Sodium is the main content of salt tablets.
Its relevance to your overall health cannot be overemphasized. The most acceptable content of sodium in a salt tablet should not surpass 600-1200mg.
Ingredients
A regular salt tablet contains sodium and chlorine as its basic ingredients. Some products contain or use Pink Himalayan salt which has 84 more minerals that are useful to the body compared to regular salt.
These products might come with few carb components, which can make them unsuitable for runners who are trying to stay away from sugar.
However, there are keto products that contain no carbs and are thereby sugar-free.
Tablet Size And Shape  
You should also consider the tablet size and shape especially if you have difficulty swallowing down a particular shape or size of a drug.
Brand Reputation
You should check the brand's reputation to be assured about the effectiveness of the salt pills and also your safety upon taking the product.
You should also consider it to avoid wasting money due to its ineffectiveness.
FAQs
What Is The Downside Of Salt Tablets?
Taking more salt tablets than required can be harmful to your body.
Although it helps to maintain your body's blood pressure, too much sodium in your body puts you at a higher risk of suffering high blood pressure, which can further lead to stroke, heart attack, diabetes, kidney damage, and blood clots.
Your daily sodium intake is supposed to be about 2,300 milligrams, so if you take more than that, it will do more harm than good to your body.
I would advise that you talk to your doctor or a physician for a proper prescription of the dosage you should take, to prevent the intake of too much salt than required for your body.
Also, if you are pregnant, breastfeeding, or on any other medication, endeavor to enquire from your doctor first before taking any salt tablet.
When Do You Need Salt Tablets for runners?
You need salt tablets when you are going on a long distance run. This is because when you run for long, you lose more sweat, and hence more sodium, so you will need
However, if you are going for a short run, you don't sweat as much as you do when you go for longer runs, so taking just sports drinks or depending on the length, even just water can be enough to replenish your body with the enough electrolytes to keep you going and help you finish strong.
Do Salt Tablets Take The Place Of Water?
No, they do not. Although salt tablets provide your body with electrolytes and water doesn't, you still need to carry water along with you as well.
When you take a certain amount of salt tablets, you become more thirsty and you will need to take much water to quench it and prevent discomfort while you run.
You can get a hydration belt to help you carry both your water bottles and salt tablets with ease as you run.
Can I Take Salty Snacks Or Table Salt Instead Of Salt Tablets?
You can but many times, salty snacks alone don't contain enough salt for your needs.
Salt pills come packed with a dose of sodium that is suitable for the distance runner's needs, and provides you with enough salt.
Also, table salt contains only sodium which can't provide your body with the right electrolyte balance that electrolyte pills like salt tablets which have diverse minerals have to provide your body.
Benefits Of Salt Tablets To Runners
Salt tablets are an easy and convenient to go around with.
They give your body the amount of electrolytes it needs to stay hydrated for as long as you run.
They don't have an irritable taste.
You don't have to worry about the taste of these pills, it doesn't stay around for a long time as compared to drinking a whole bottle of salt mixture.



They are great for running outdoors.
They are relatively inexpensive.
They boost running performance and help performance at high altitudes.
They play an important role in preventing your sweat rate from affecting your body's electrolyte stability.
They help in maintaining the fluid in the body.
Want to learn more about nutrition for running endurance & performance?
The Eat Like a Marathoner Nutrition Course contains all the information you need to develop a personalized nutrition plan that will enhance your performance, reduce fatigue and help you avoid hitting that running wall!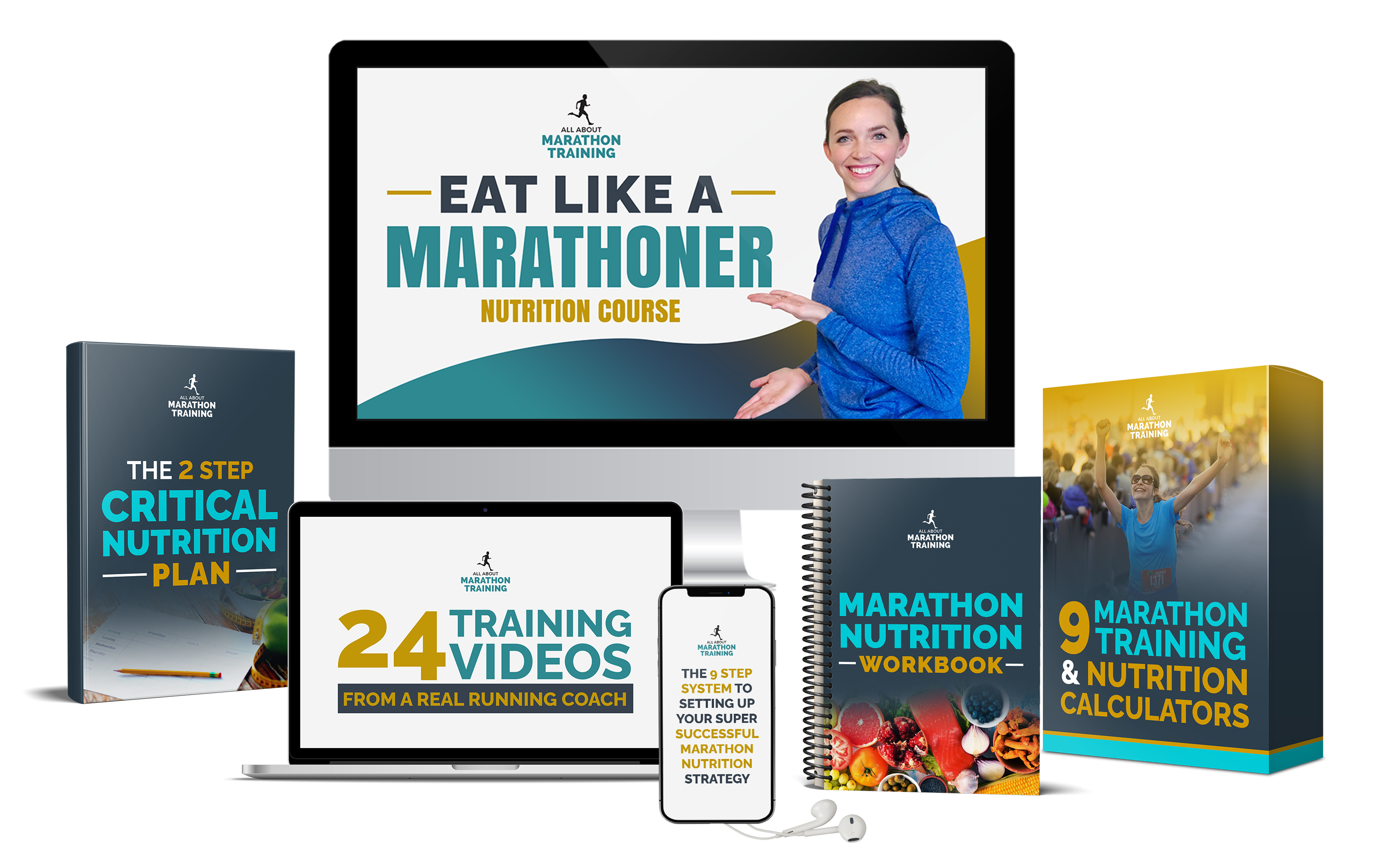 Conclusion On Salt Tablets For Runners
In this article, I have explained the importance that salt tablets offer to you as a runner, and also reviewed some good salt tablets which you can choose from.
With the information contained in the article, you will be able to know why you should carry along salt tablets whenever you are going for long runs and the factors you should consider before choosing a salt tablet that is best for you.
P.S. Here's a guide to the best energy chews for running and here's a breakdown of the best energy drinks for marathoners. 
Related pages:
I'd Love to stay in touch!
Join 23,000+ Other runners and receive my weekly training newsletter!
I'll send you my  free 24 Hour Timeline Checklist of Things You Should Do After a Long Run  when you sign up!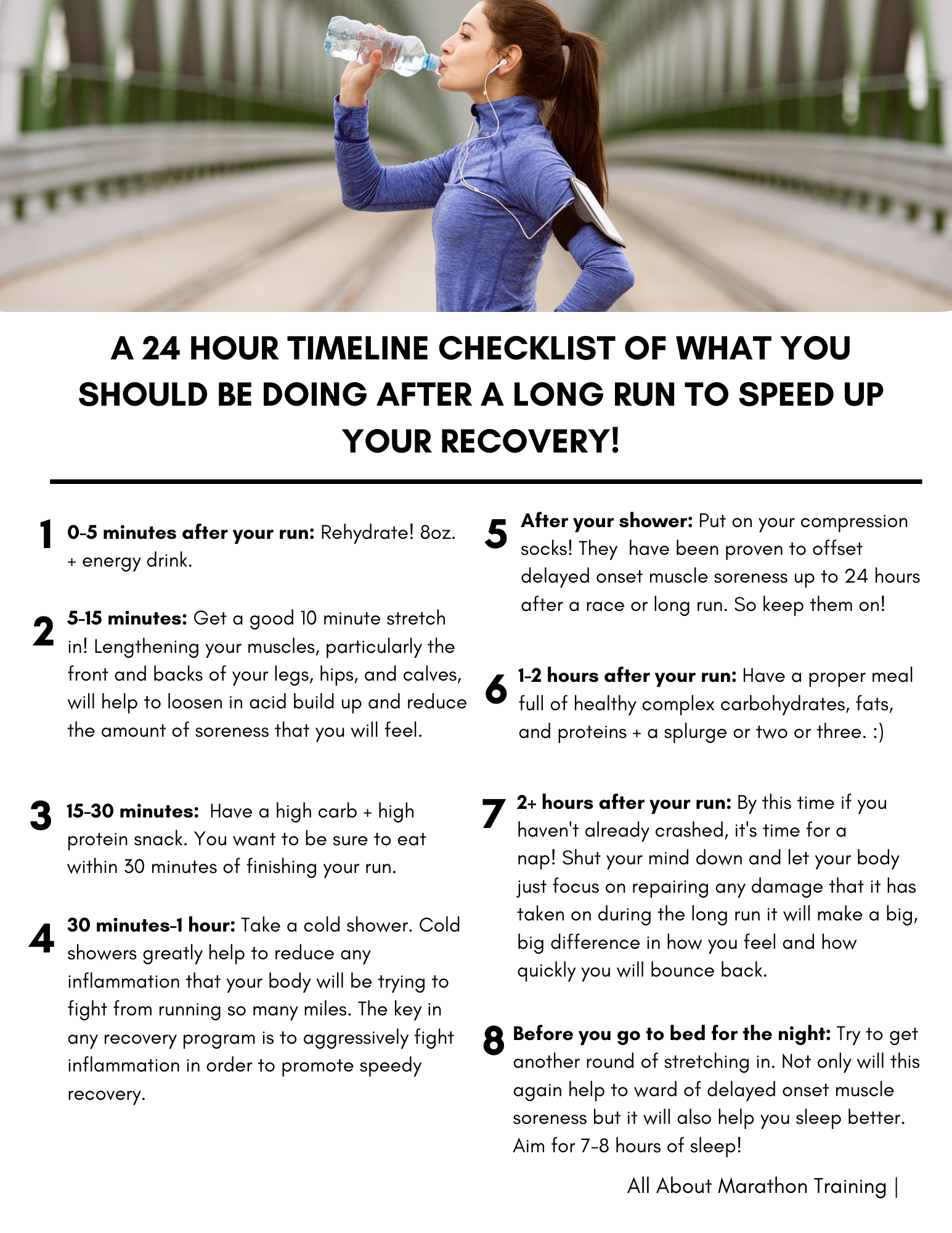 As featured on:

Your second block of text...
---