Full + Half Marathon Pace Band: Generator + Printable
Half marathon pace bands are a great tool to use on race day and while training so that you don't have to do any complicated math in your head during your run to see if you are on target with your goal race pace!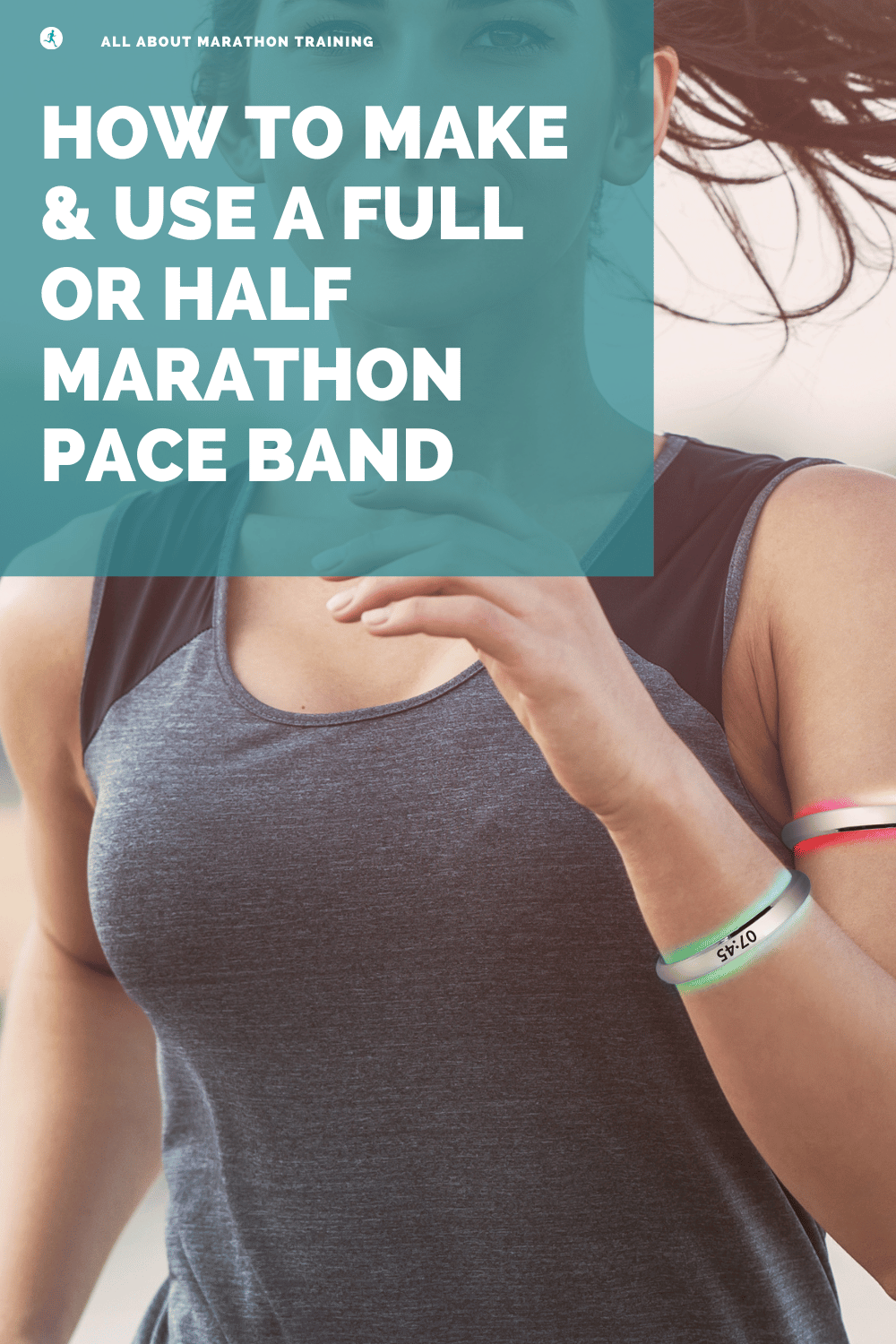 If you will be running a full or half marathon with a finishing time goal it is critical that you track and monitor your mile split time after each mile to see if you are on track.
Ways you can track your pace while running
There are many ways to go about monitoring your pace per mile. Here are some of your options:
Utilize the pace groups or pace teams if your race (or club) offers them
This is a great way to stay on pace all the way to the finish line as they will keep track of your running pace and they usually know the course, where the hills, aid stations, port-a-potties, etc. are at and therefore can coach you better so that your average pace per mile corresponds to your finish line time goal.
Use full or half marathon pace bands or a pace bracelt
Another option to tracking your pace is by listing out the mile splits or time stamps that you need to be at at the end of each mile.
You can use a pace generator or even a Google Spreadsheet to help you generate your own customizable pace band that you can then weatherproof and wear on your wrist.
This is what I am going to show you how to do on this page! :)
A pace band can be super useful especially if your running watch malfunctions or if you don't own a smart running watch.
Use a Temporary Pace Tatoo
Yep. They make such a thing. 
You can buy them here off of Amazon.
Simply select your time goal and for less than $5 they will send you a temporary tatoo of your pace chart.
Use gps watches
Use GPS Watches such as a Garmin watch or Apple watch.
This is a great way to track your pace per mile however I have found discrepancies here and there with using a watch as sometimes it is estimated and as with any technology malfunctions can occur.
I actually like to use both a smart watch and a half marathon pace band to help keep myself on my target time.
Here is a guide on Garmin versus Apple Watches for Runners + my top picks! 
---
No matter which way you choose to monitor your running pace per mile, you will want to have a race strategy before you actually begin the race.
Ideally you will have used this race strategy on several of your training runs.
For reference, there are 3 main race pacing strategies runners use:
Positive Mile Splits - run the first half of the race faster than the second half
Even Mile Splits - run the entire race at the same average pace per mile
Negative Mile Splits - run the last half of the race faster than the first half of the race. 
Many recreational runners use the even mile splits strategy however depending on the race course and where hills are at you may want to choose a different pacing strategy. 
How to Create Your Custom Band to Use as Half Marathon Race Bands

Google Spreadsheets is a great way to make your own custom band!
In fact, I created a pacing calculator and pace band generator that is contained inside the Digital Running Log for Marathoners for you to customize to use to create your pace band of mile splits depending on your race goal paces and finish time goal! 
However if you don't have access to the Digital Running Log for Marathoners I have another fast, easy, and free option for you to use to quickly generate your own pace band to wear during the race: 

Pace Band Creator over on the Marathon Guide Website
After filling out your race goal information, it will generate a formatted pace band for you and deliver it to you through a pdf that looks like this: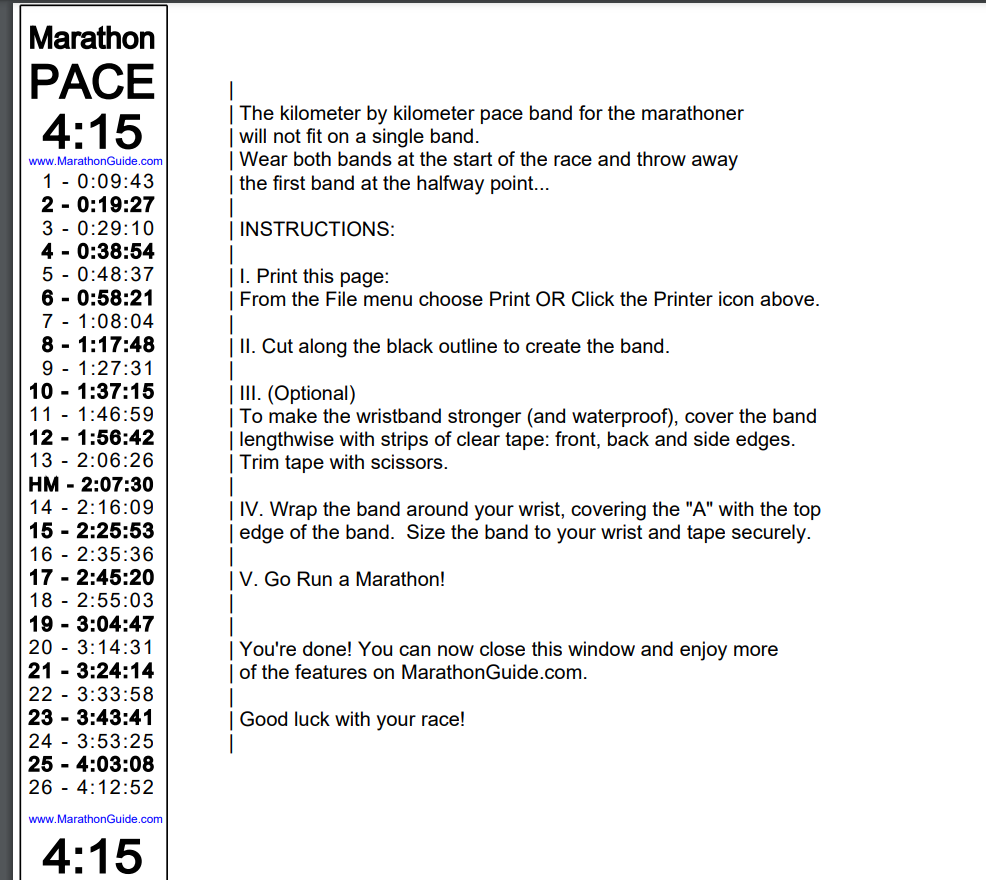 You can even use this pace band creator when running shorter distances as it has all the miles (and kilometers) from 26.2 miles on down to 1 mile and for both miles and kilometers.
Tips for Using your pace bands
Don't wait for race day to use your pace band
Use your pace band on your long runs. Think about your pacing strategy it can really help to enhance your marathon training and marathon race.
You might find that the band irritates you or doesn't last. You made need to switch out how you carry it. 
If you are planning on using negative splits as a race strategy...
If you are planning on using positive or negative splits as a race strategy (where you run your last couple of miles slower or faster than the beginning miles versus running at an even pace) you might need to recreate your own custom pace bands as the Google Spreadsheet I created inside the Digital Running Log for Marathoners wont do this for you and neither will the Pace Band Creator over on the Marathon Guide Website.
Think about how you will carry your pace band.
If you are wearing it on your wrist then you might want to laminate it or print it off using weather proof printer paper. 
Otherwise you can keep it in a storage pocket of a hydration belt (here's a guide to the best hydration belts for marathon runners) or phone carrier (here's a list of the best phone carriers for marathon runners).
This is the benefit of trying your pace band on a long run (Guide to Running Successful Long Distance Runs) as then you are able to see how you want to use your band during the race itself.

Look at the race course
Look at the half marathon or marathon race course you will be running on ahead of time.
It might be good to mark on your pace bands where those hills are!
Want some more resources on Pacing for marathoners & half Marathoners?
I have a finishing time calculator in miles over here on this Pace Calculator + Pace Chart for Marathoners and Half Marathoners! 
Here is a pace chart in kilometers. 
Here is how to find your marathon time goal
Here is a guide to what your long run pace should be
Here are 7 Break a Time Goal Marathon Training Plans from Break 5:00 in the Marathon all the down to Break 3:30 in the Marathon. 
Other Related Pages:
I'd Love to stay in touch!
Join 23,000+ Other runners and receive my weekly training newsletter!
I'll send you my  free 24 Hour Timeline Checklist of Things You Should Do After a Long Run  when you sign up!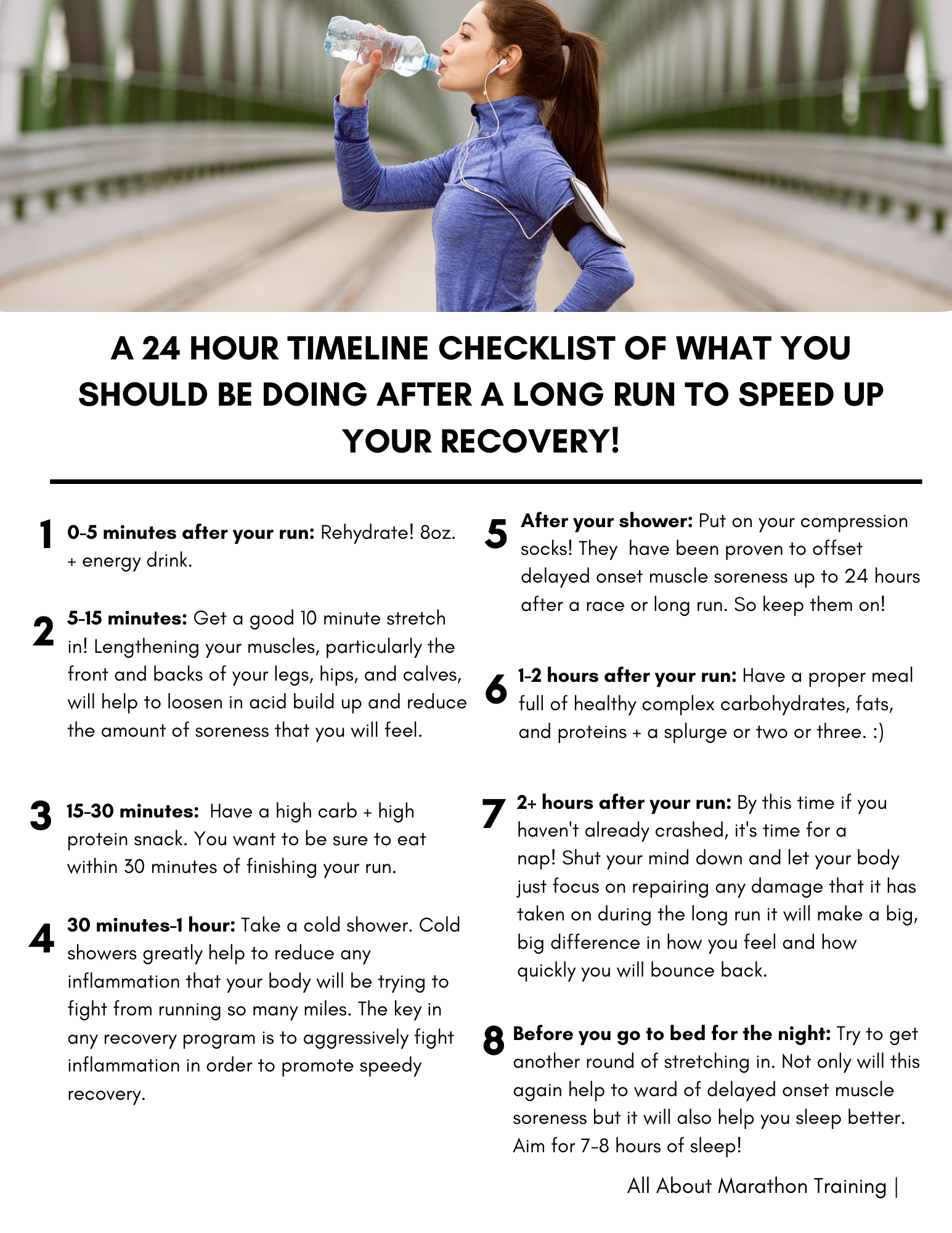 As featured on:

Your second block of text...
---