(Free) Pace Calculator + Miles Split Chart

A pace calculator, and keeping a firm reign on your race pace can make all the difference in being able to meet a time goal or missing it by a margin.
Keeping your stamina throughout the race is important if you are to keep strong to the finish and not lose precious minutes towards the end of your race.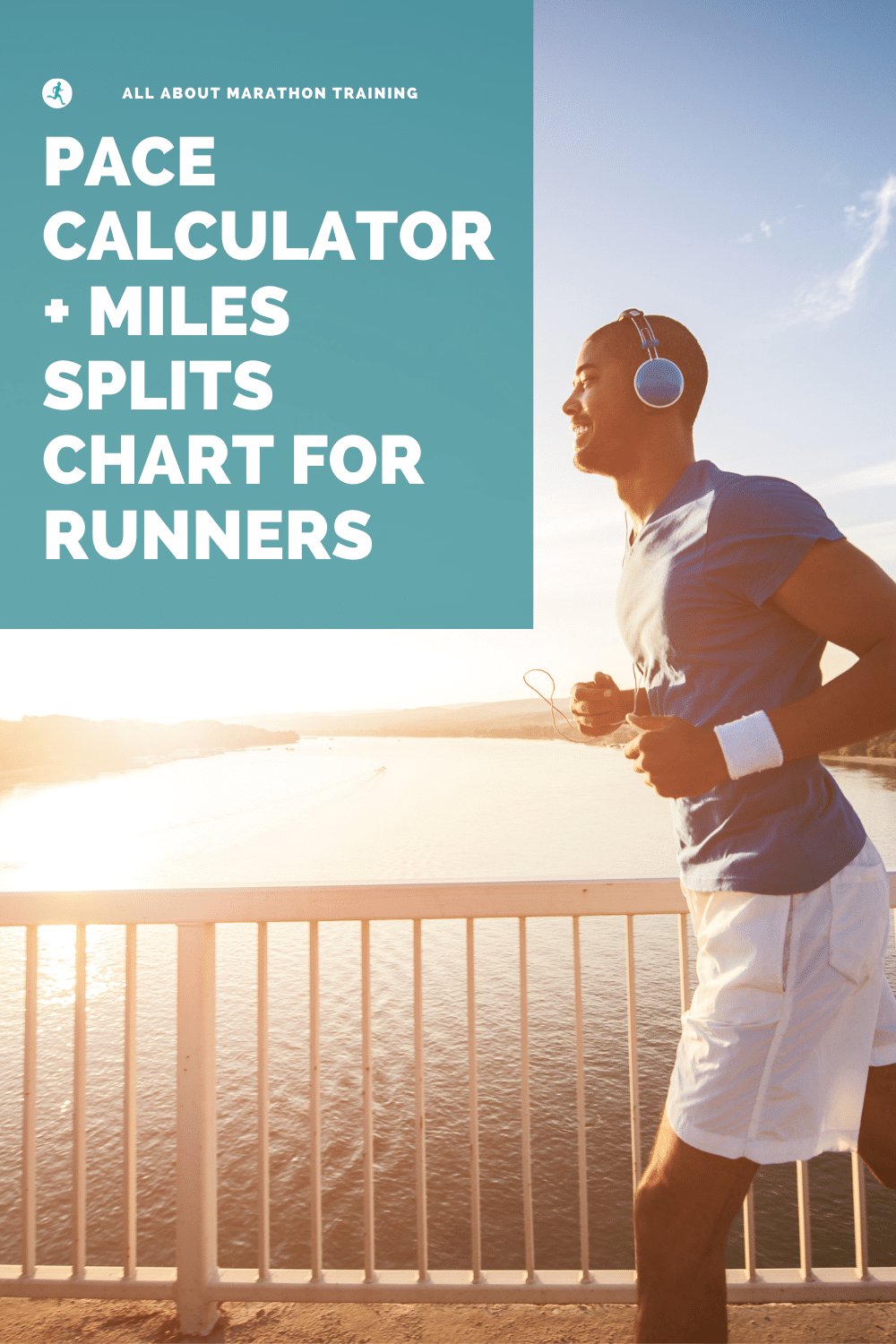 Elite marathoners/racers usually run with people called "pacers" who set a pace that the runner should keep in order to meet their time goal.
Some marathons have pace groups that help to get groups of people wanting to finish in a certain time obtain their goal.
(For example, the Kansas City Marathon has wonderful, accurate pacer groups to help those wanting to finish the marathon in 6 hours all the way down to 3 hours.)
I highly recommend running with a pace group if your race offers one. The pacers know the course, where the hills are at and when to speed up and slow it down. They will give you valuable insight if you have trouble staying at your target pace.
what you will find on this page:
First up is the finishing time pace calculator 

Next is the half marathon mile pace chart

Following that is the marathon mile pace chart following

Each of the pace charts will tell you what time you should be at at a specific mile in your race for the goal pace that you have chosen.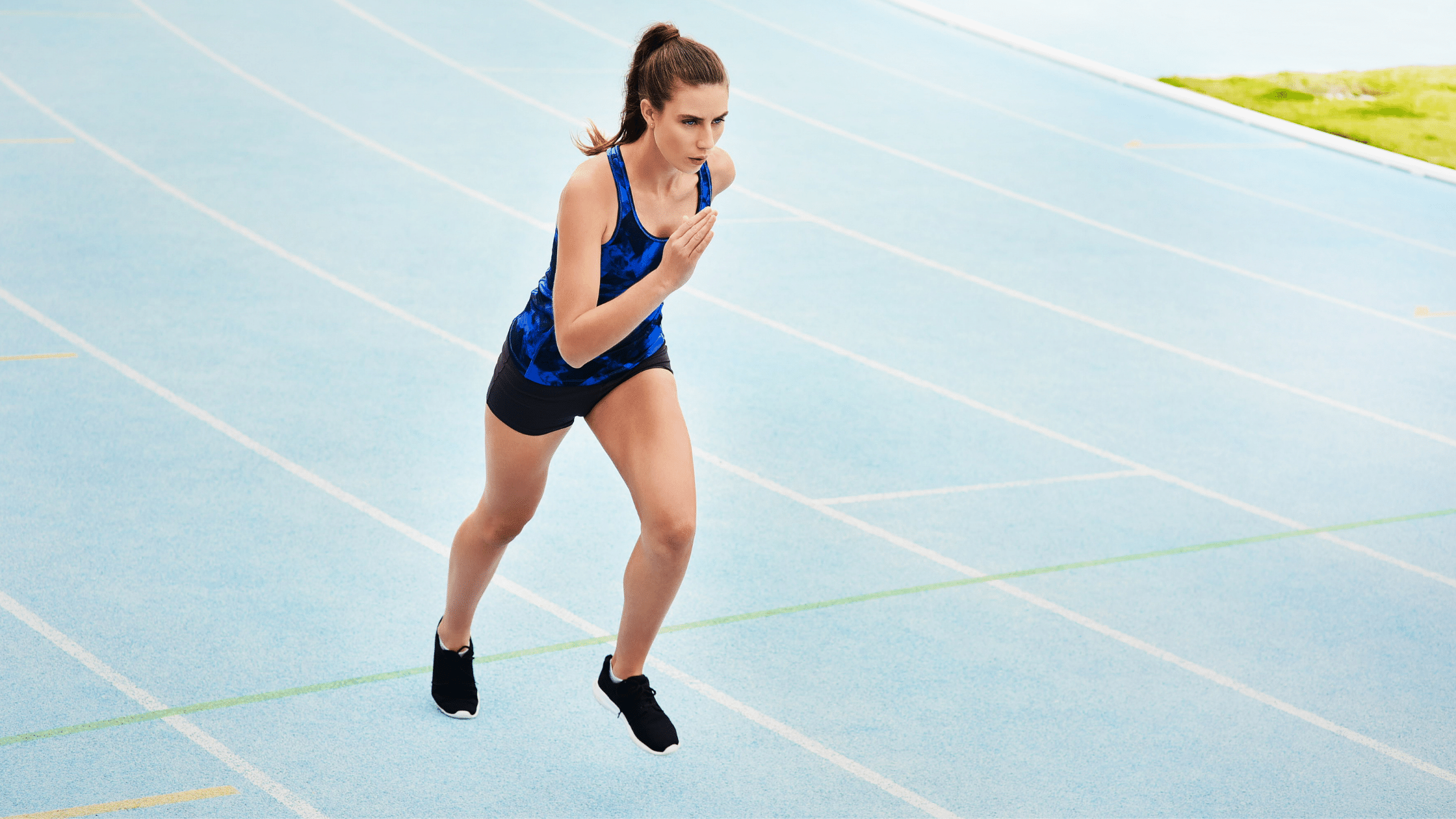 Pace Calculator 
Here is your nifty pace calculator!
All you need to do is double click the "Enter Your Goal Race Pace" boxes and then enter in the minutes and seconds of your goal race pace.
Your marathon and half marathon finishing times will then pop up automatically! 
And...if you are not sure of what a good goal race pace is for you to enter in the pace calculator, the Runner's Pace Kit will help you figure that out!
How to Use the Following Pace Chart for Race Mile Split Times
This is pretty self-explanatory so if you want, just skip down to the bottom where you can find the calculator. 
The chart is divided into Half Marathon and Marathon.
The Marathon chart  starts off where the Half-Marathon pace calculator leaves off (mile 14).
Some racers like to print off their time goals and the time they should have at each mile and staple it around their wrists during a race. This is helpful especially since you then don't have to remember what time you should be at for each mile that your goal predicts.
In any case it is always handy to have a pace calculator around for easy reference.
A quick pace calculation can give you a good idea of where you are at, how you've improved and what potential you have!
Let this chart be your guide to setting realistic time goals and you will be on the road to racing success! It's all mapped out for you with the pace calculator!
Note: this pace chart doesn't dictate what your long run pace should be. See this page for a more in-depth look into what your ideal long run pace should be and why!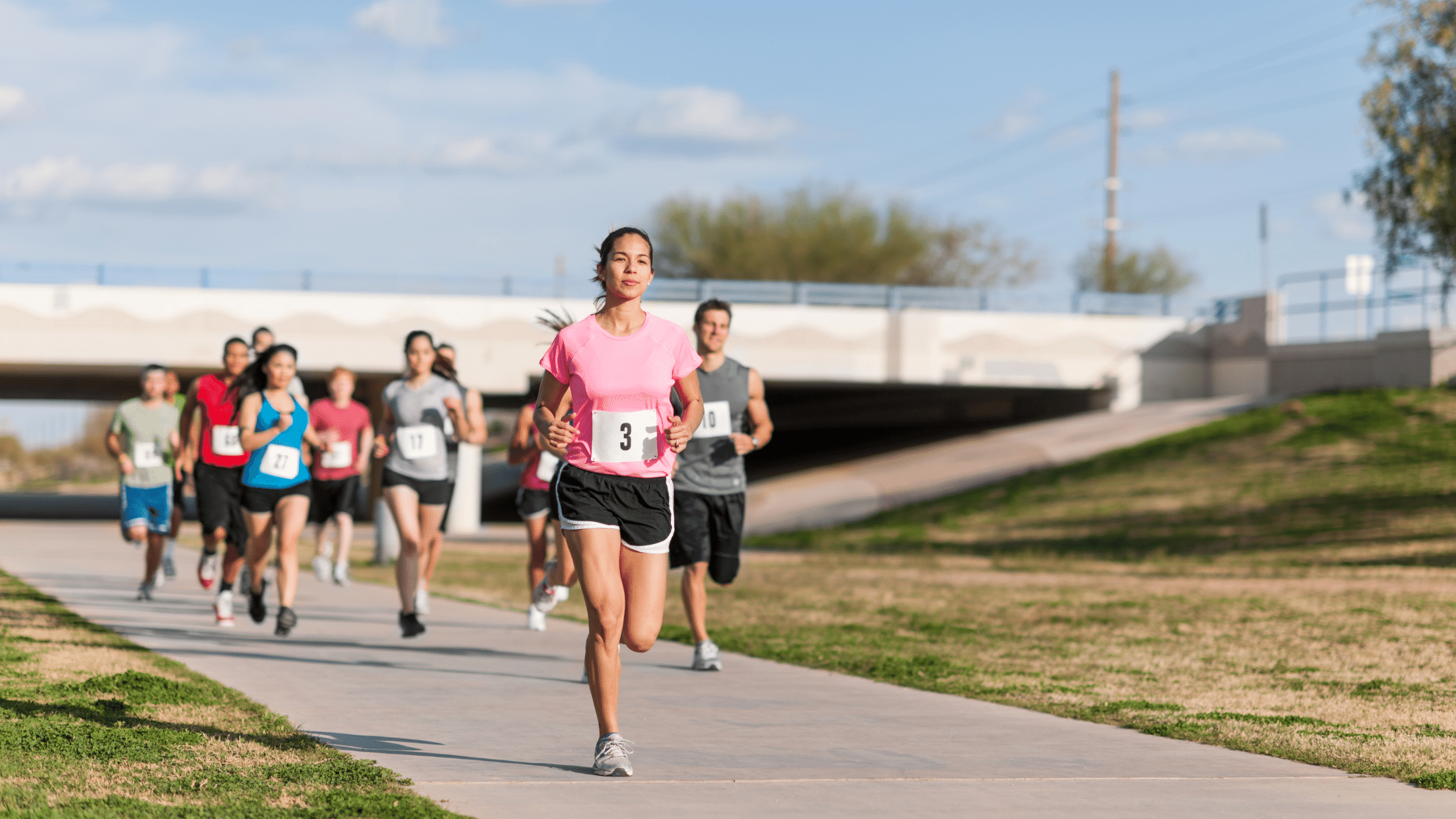 Make your life easier and get the free printable copy of the following pace charts!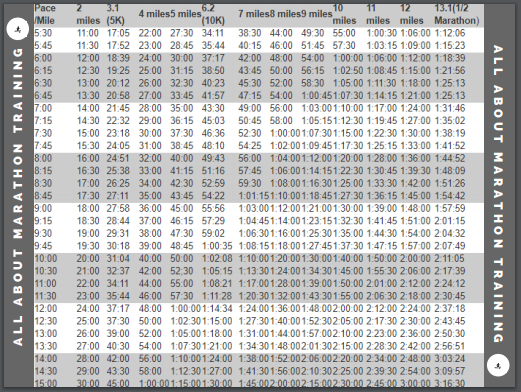 Half Marathon Pace Chart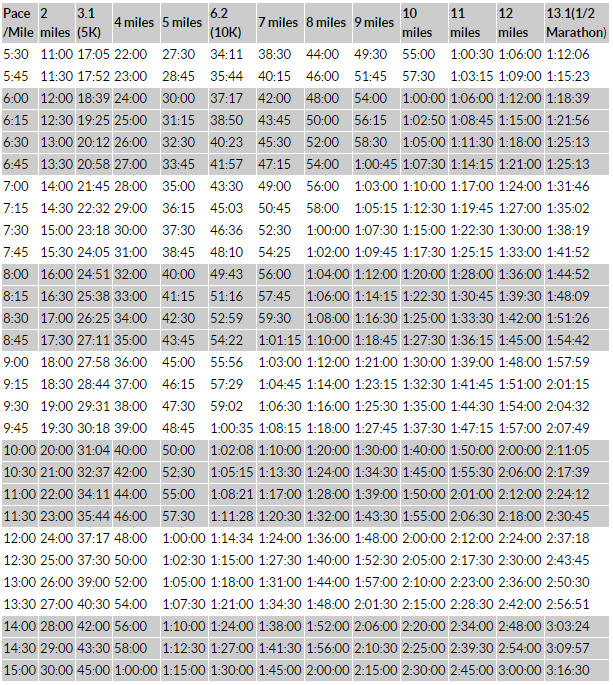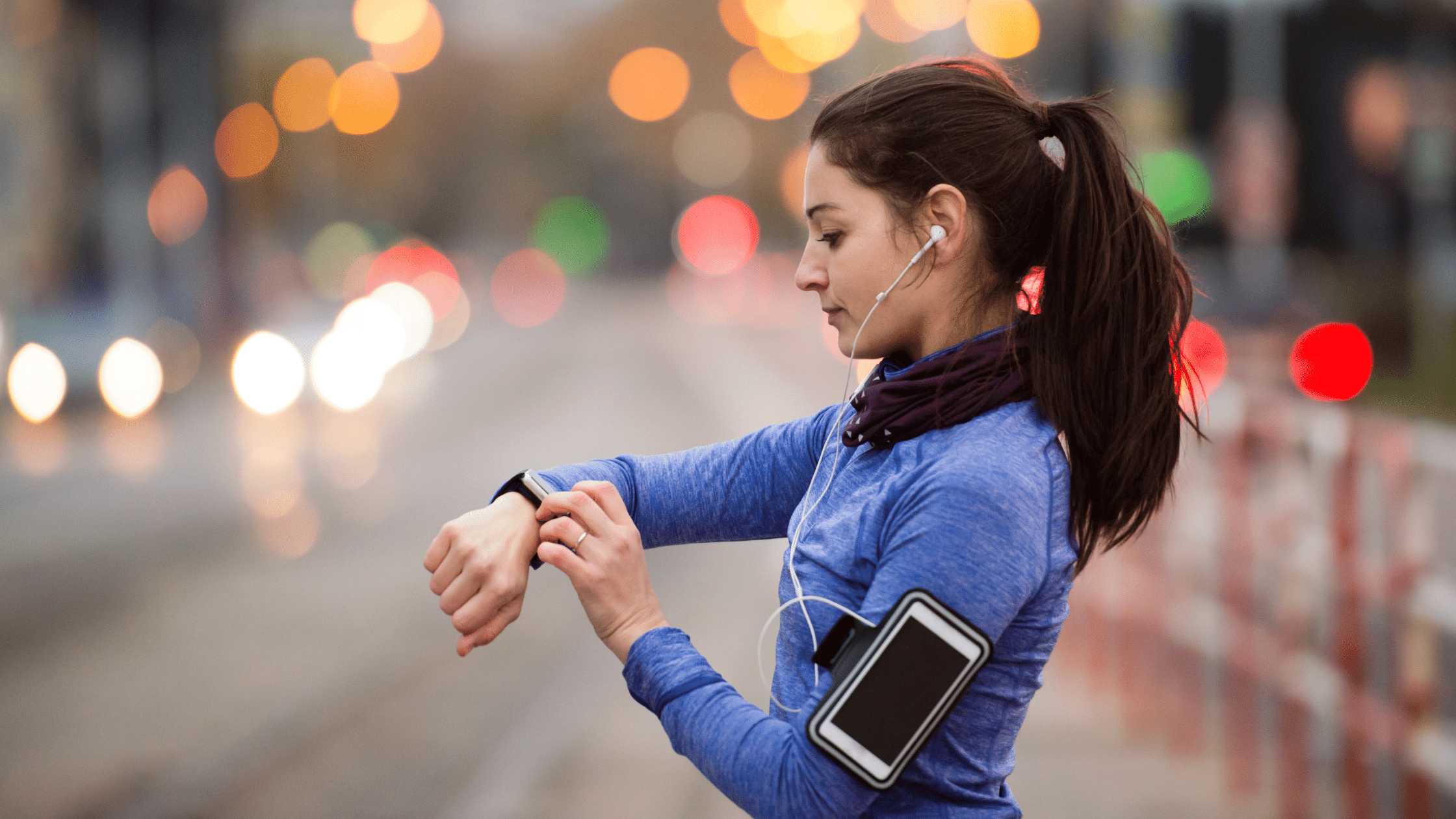 Marathon Pace Chart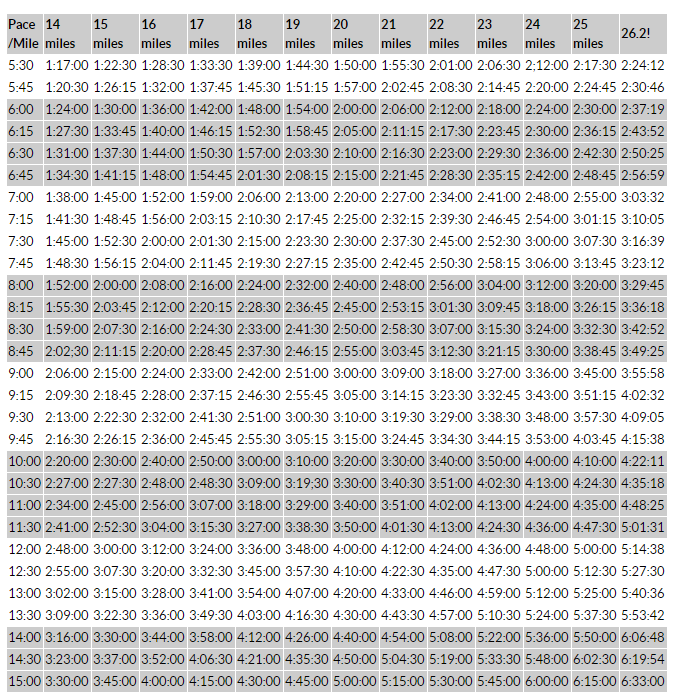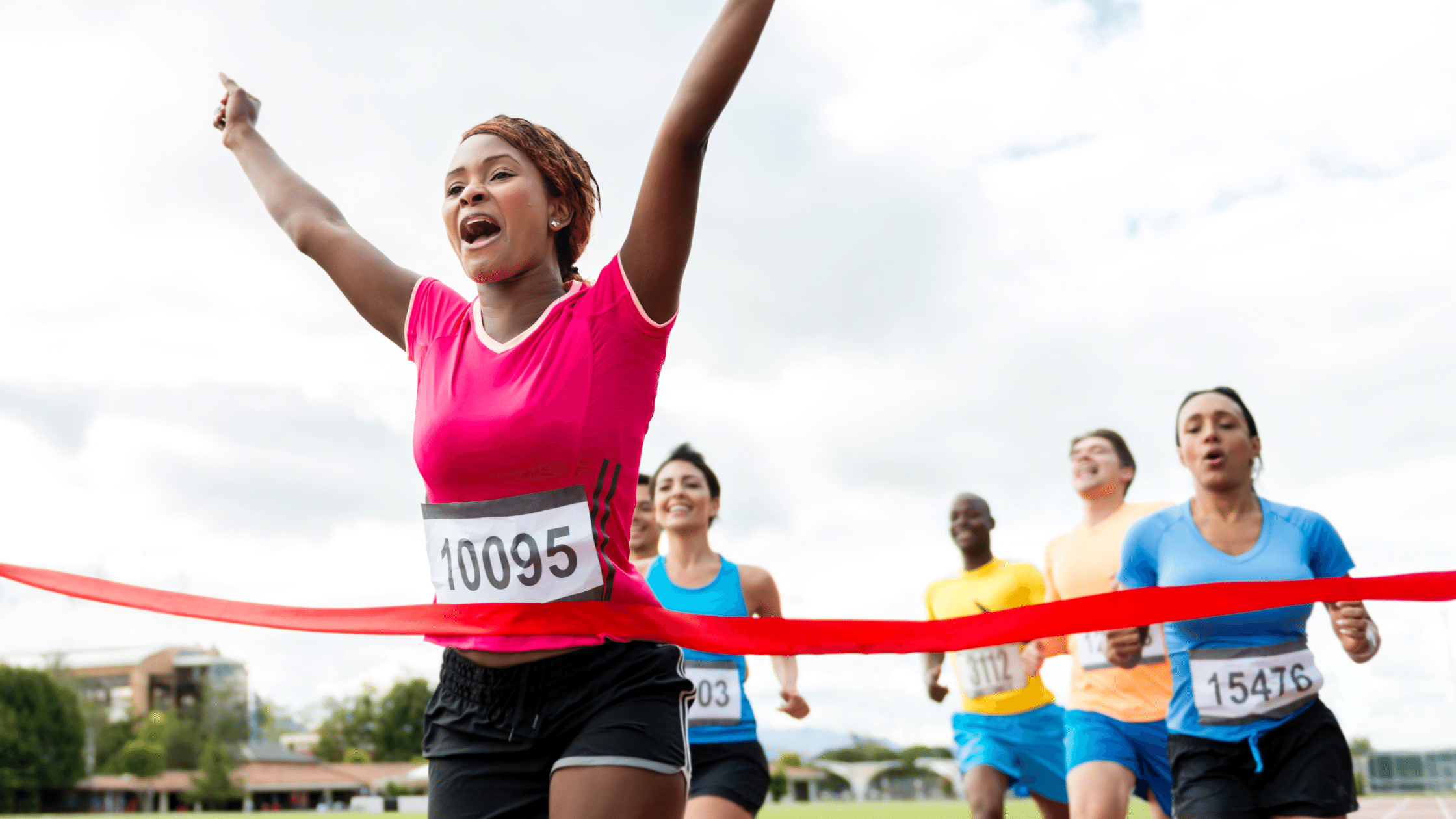 Have you grabbed the free printable version of these charts?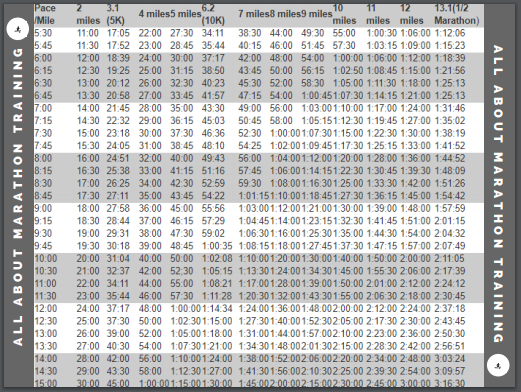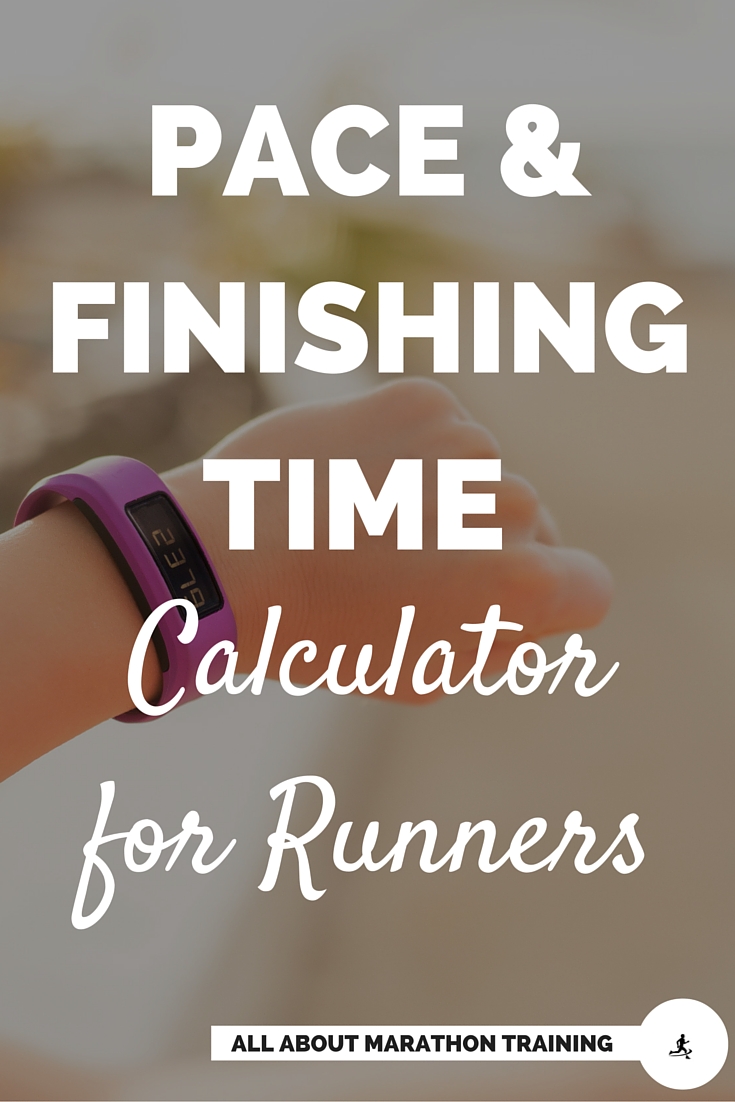 Related Pages to Pace Calculator Page
I'd Love to stay in touch!
Join 20,000+ Other runners and receive my weekly training newsletter!
I'll send you my  free 24 Hour Timeline Checklist of Things You Should Do After a Long Run  when you sign up!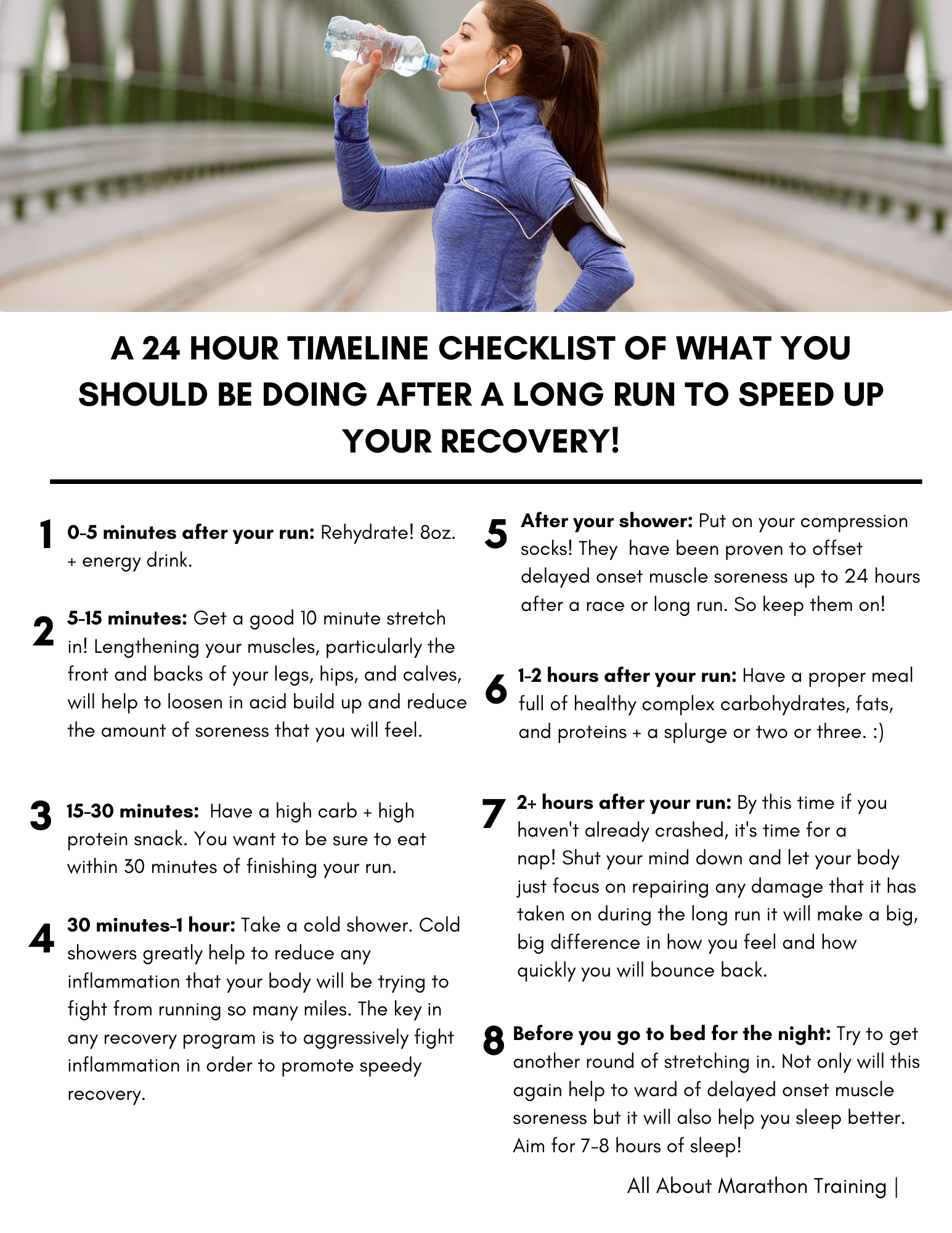 As featured on:



---