Marathon Gifts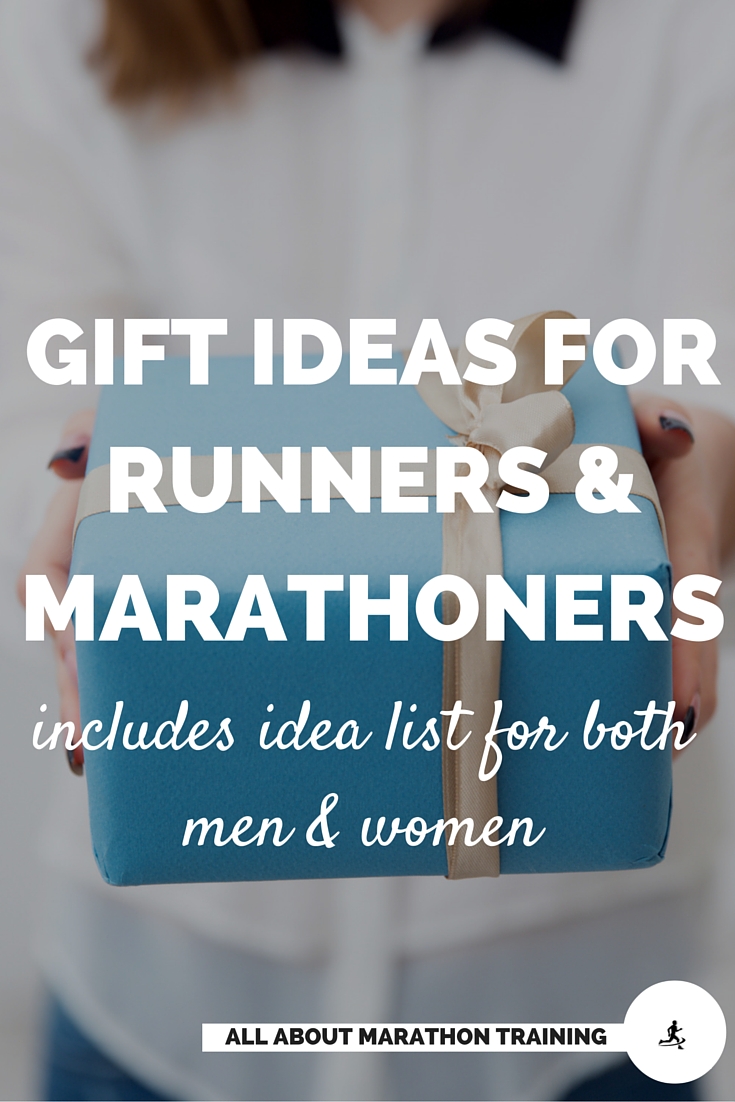 Finding marathon gifts for the runner can be hard if you don't know what to look for or buy BUT if you do it is a piece of cake as all runners need certain "running necessities" to make them into the runner that they want to be.
Of course it does depend on personal tastes but essentially runners are a predictable pack that will love a few nice running gifts whether it is gear or a pampering luxury item. It is so easy to spoil your runner!
What makes a great running gift is something that makes your runner excited and eager to go out on their next run. It needs to be something that will motivate them. Also, runners love telling everyone that they are a runner. Have you ever heard the joke:
Q: "How do you know if someone is a runner?" 
A: "Don't worry, they will tell you." 
It is so true! So some of these gifts are running essentials and gear but some are also gifts that tell everyone that they love to run like the beautiful ornaments listed here or the gold colored marathon key chain. Really you can't go wrong.
Need Some Ideas for Running Gifts?
Most of these gifts are around the $25 dollar mark. However some are more or less depending on what your budget is. 
Shiatsu Elite Foot Massager
Runner's World Training Journal
Handheld Water Bottle
26.2 Keychain
Compression Calf Sleeves
Half-Marathon Runner Girl Charm Necklace
Garmin Worldwide Handheld GPS Navigator
Runners Race Bib Frame
BibFOLIO Chalkboard Race Bib Display
Keep Calm and Run On Ornament
Marathon Ornament
Running Shoe Glass Ornament
Marathon Math Miles Coffee Mug
"I'd Rather Be Running" Steel License Plate Frame
"Always Earned" Race Medal Display
Marathon Runner Samsung Galaxy S4 Case
Running Buddy Pouch
Runner's World Magazine Subscription
Jogger Bluetooth Headphones with Microphone
Stocking Stuffers for Runners

Organic 74% Dark Chocolate
Burt's Bees Lip Balm
Premium Green Tea
Gatorade Energy Chews
Bodyglide Anti-Chafe Balm
Nuun Active Hydration
Marathon Car Magnet
Running and Marathon Gifts for Men and for Women
I have compiled some of my favorite running gifts for male and female runners that I hope is helpful. As a female runner there are so many different accessories that I love owning and would love to own. They make me feel confident while each having their own practical job when I go out on a run (or after a run). Check out some of my favorite gifts for women here!
All men love their  gadgets and gizmos and comfortable clothing options that the running sport offers. Check out some cool gifts for men here!
Remember: personalize! Runners love stuff that enhances the belief in themselves and makes them excited to get out the door on a run. You will be their (or your) favorite person!
For more great ideas visit this site.
---