Marathon Gifts: The Best Ideas of Gifts for Runners in 2024

MARATHON GIFTS ALL UNDER $50

Finding the perfect gift for marathon runners can be hard if you don't know what to look for or buy BUT, if you do, it is a piece of cake as all runners need certain "running necessities" to make them into the runner that they want to be.
Of course it does depend on personal tastes but essentially runners are a predictable pack that will love a few nice running gifts whether it is gear or a pampering luxury item.
It is so easy to spoil your runner and find those best running gifts!
And with this handy-dandy gift guide, your job is even easier!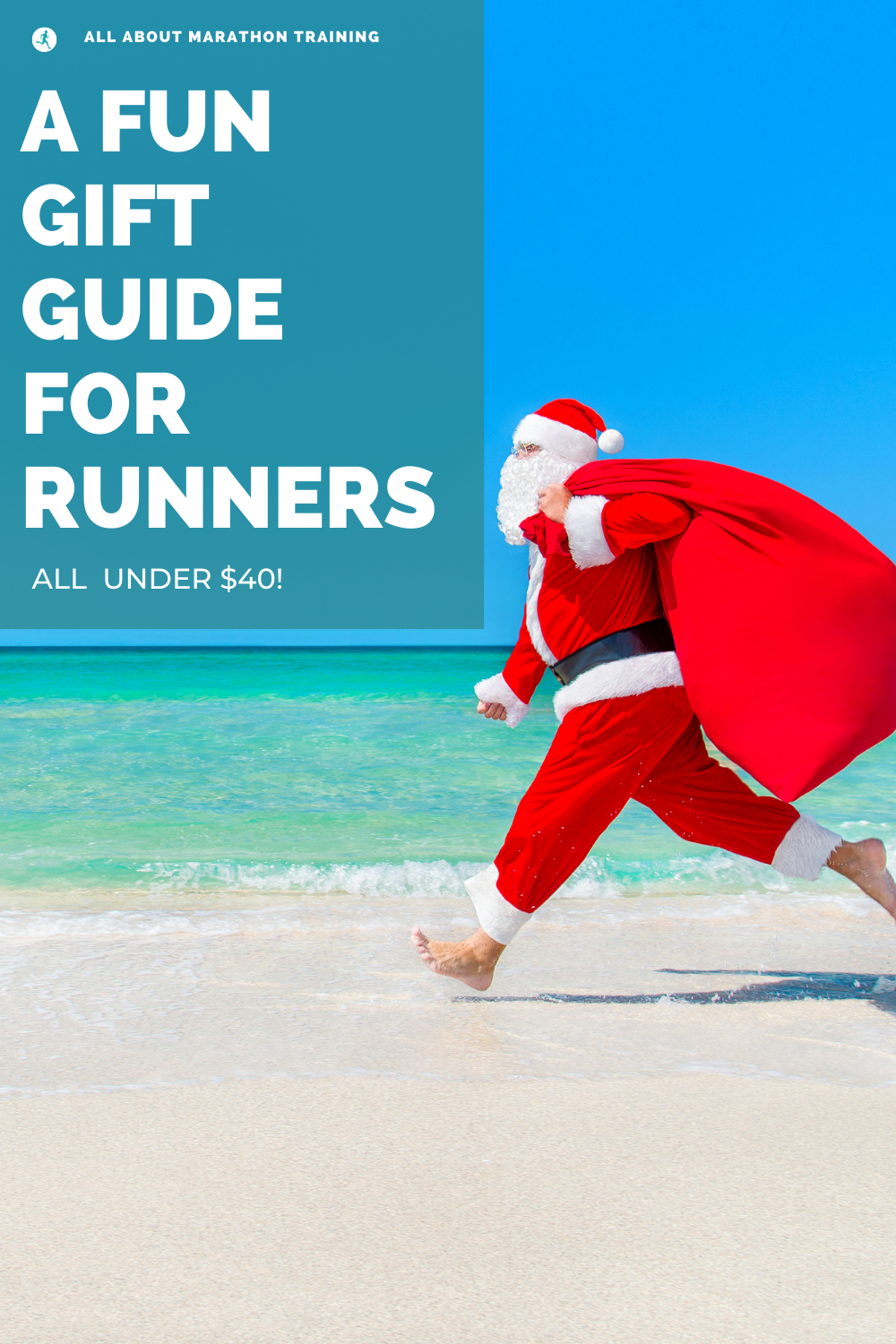 What makes a great running gift is something that makes your runner excited and eager to go out on their next run. 

It needs to be something that will motivate them.
Something that gets their heart rate up just thinking about running.
Also, runners love telling everyone that they are a runner.
Have you ever heard the joke:
Q: "How do you know if someone is a runner?" 
A: "Don't worry, they will tell you." 
It is so true!
So some of these gifts are running essentials and gear for those long runs but some are also gifts that tell everyone that they love to run like the beautiful ornaments listed here or the gold colored marathon key chain.
So whether you're shopping for marathon runners, half marathon runners, beginner runners, runners who are family members, your favorite runner, or even the casual jogger… -You really can't go wrong. 
RUNNING & MARATHON BEST GIFT IDEAS - All UNDER $50!
Actually...most of these gifts are around the $25 dollar mark. However some are more or less depending on what your budget is. 
All but the last two are under $50! (And most come with free shipping! -And some even with free returns. Yay!) 
There's some great options that any type of runner would love! 
Without further ado…
Personalized Running Gifts: 
Runners love stuff that enhances the belief in themselves and makes them excited to get out the door on a run.
You will be their most cherished person!
Just one word of (obvious) advice: Purchasing personalized items sooner rather than later ensures arrival before your special event.
How about a coffee mug with their name and a running related photo?
Or - one of these cozy personalized blankets to cuddle up with and baby those sore muscles. 

Another great option and unique gift for that dedicated runner is this personalized running medal and race bib holder
And for those hat lovers - check out this hat that can be personalized.

Best Running Gear
For those running in the bitter cold winter months, keep cold weather at bay with a great facial covering. (See this guide + recommendations on the best running mask for cold weather!) Pretty much one size fits all so finding the perfect fit won't be an issue! Win - win!
Fuel for any type of runner:
Running long distances mean some sort of supplemental nutrition will be needed to replace those lost nutrients and provide necessary energy.
The following are thoughtful gifts any runner will appreciate - especially it can be a bit expensive to always stay stocked with the appropriate amounts of fuel! 
A good run is pretty much ensured! 
(Want to know more about which gels or chews might be best for that avid runner? Read this guide on the best energy chews for distance runners for all you need to know.)

Great Options For the Self-Care Runner - And Really for All Active Lifestyles:
For the fashionista
Running Apparel for the Dedicated Runner:
A Cute Couples gift idea
If you know a couple who both love the marathon, I think another cute gift idea would be matching shirts like these ones in my marathon apparel shop! 
(Psst… They also are available for mom's and dad's. -And all styles include a long sleeve version and a sweatshirt version and come in other colors.)
For the Reader Who Runs. (List Includes a Day Calendar):
Audible Membership (or pay for a couple of months) Here's a gift that can be enjoyed while running - or not.
For the Runner Who Travels:
Carry your extras in this running tote bag.

For the mom and/or dad who runs
Gift idea #1: More time… just kidding (not) - but I'm sure babysitting services would not be turned down for a chance to run! ;)
(Don't forget about the long sleeve tee versions and other colors. Here's that link again for my store: Marathon Training Store!)
Inspirational Running Themed Mugs, Glasses and Tumblers: 
Unique gifts for runners
Any upcoming runs you could sign your devoted runner up for?
Check with your running community (or Google it!) to see if there are any upcoming runs that you can enter for your runner. This could be a little trickier as you'd have to know if the day and time would work. (Or you could even give them a DIY gift certificate for a future race.) 

Unarguably, this next item definitely fits in this unique category.  It's pasta - shaped as runners and shoes. (Yep, you read that right. It's pasta - some in the shape of runners - and some in the shape of shoes.)
Perfect gift for the night before a race, don't you think?
Shopping for a Future Baby Runner?
What baby isn't born to run? Running parents will be cooing over these onesies: 
And this one. (Can't have too many onesies, you know!)
 And, this one. 

For the aspiring baby marathon runner this baby bodysuit says it all.
The messages on these bibs will delight any running parent. (Not sure how the baby will feel.)
For the Runner Who Wants It All or has it all
A gift card is a great way to let them choose while showing you care. No disappointment here.
Shopping for christmas?
Christmas ornaments for runners
Every Christmas, when it's time to decorate the tree, your thoughtful gift will be remembered. -Jolly times for sure!
Stocking Stuffers for Runners

And Last But Not Least
Pricier Gifts that make for the perfect gift! That favorite runner will have you as their favorite forever!
What has been your favorite marathon gift to give or receive? 
And if you are looking for even more gift ideas Lisa over at the Mile by Mile blog has a great list of 50 holiday fitness gift ideas for runners!
Pages related to marathon gifts:
I'd Love to stay in touch!
Join 23,000+ Other runners and receive my weekly training newsletter!
I'll send you my  free 24 Hour Timeline Checklist of Things You Should Do After a Long Run  when you sign up!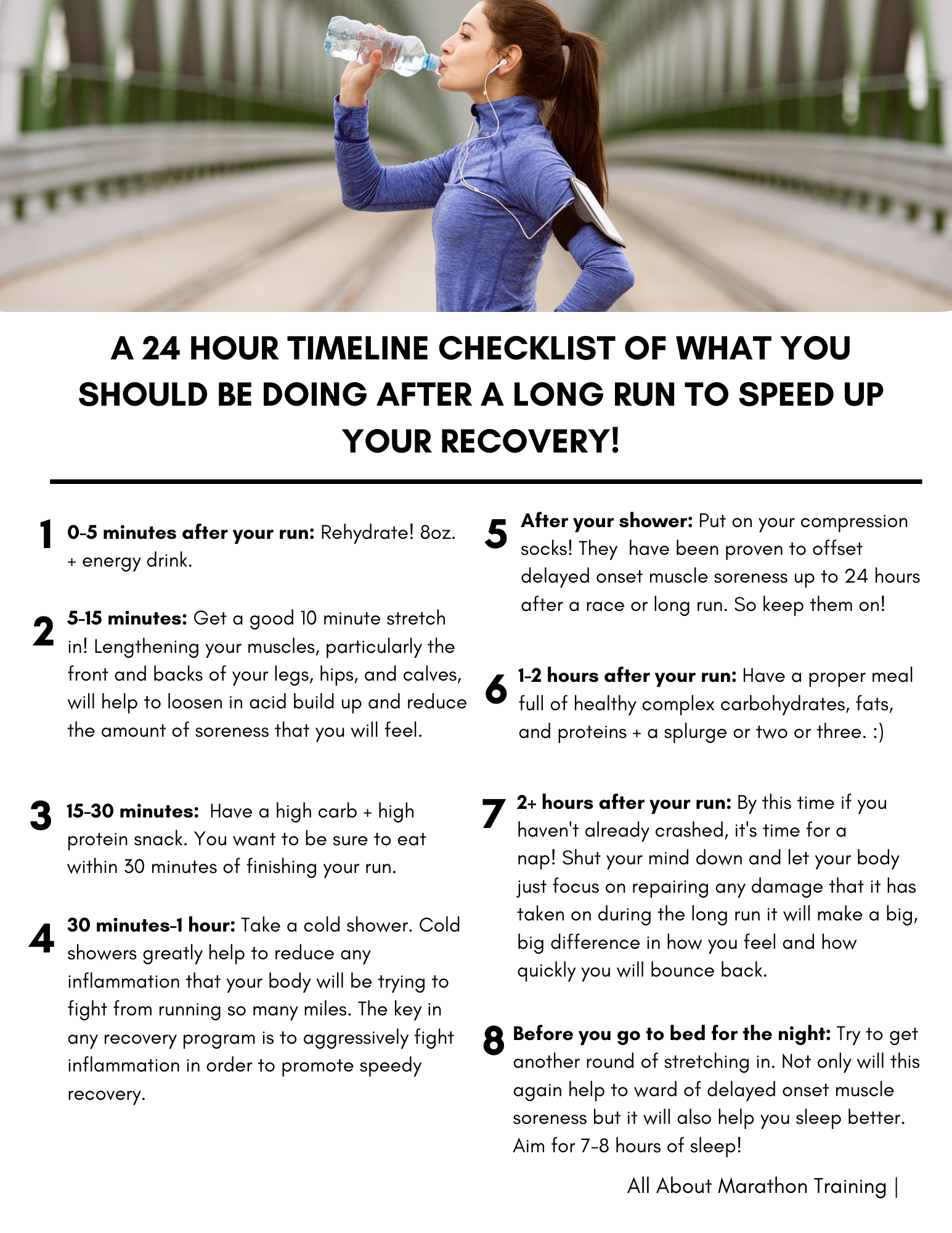 As featured on:

---