Best running mask for cold weather in 2023
+ a breakdown of Options
It is absolutely worth it to find yourself the best running mask for cold weather especially if you:
Dread those very cold temperatures
Find it hard to catch your breath running in the cold air
Are tempted to put your outdoor activities on hold
Or even if you are one of those who love the brisk, biting, blustery weather but aren't happy about the dry air effects wreaking havoc on your exposed skin!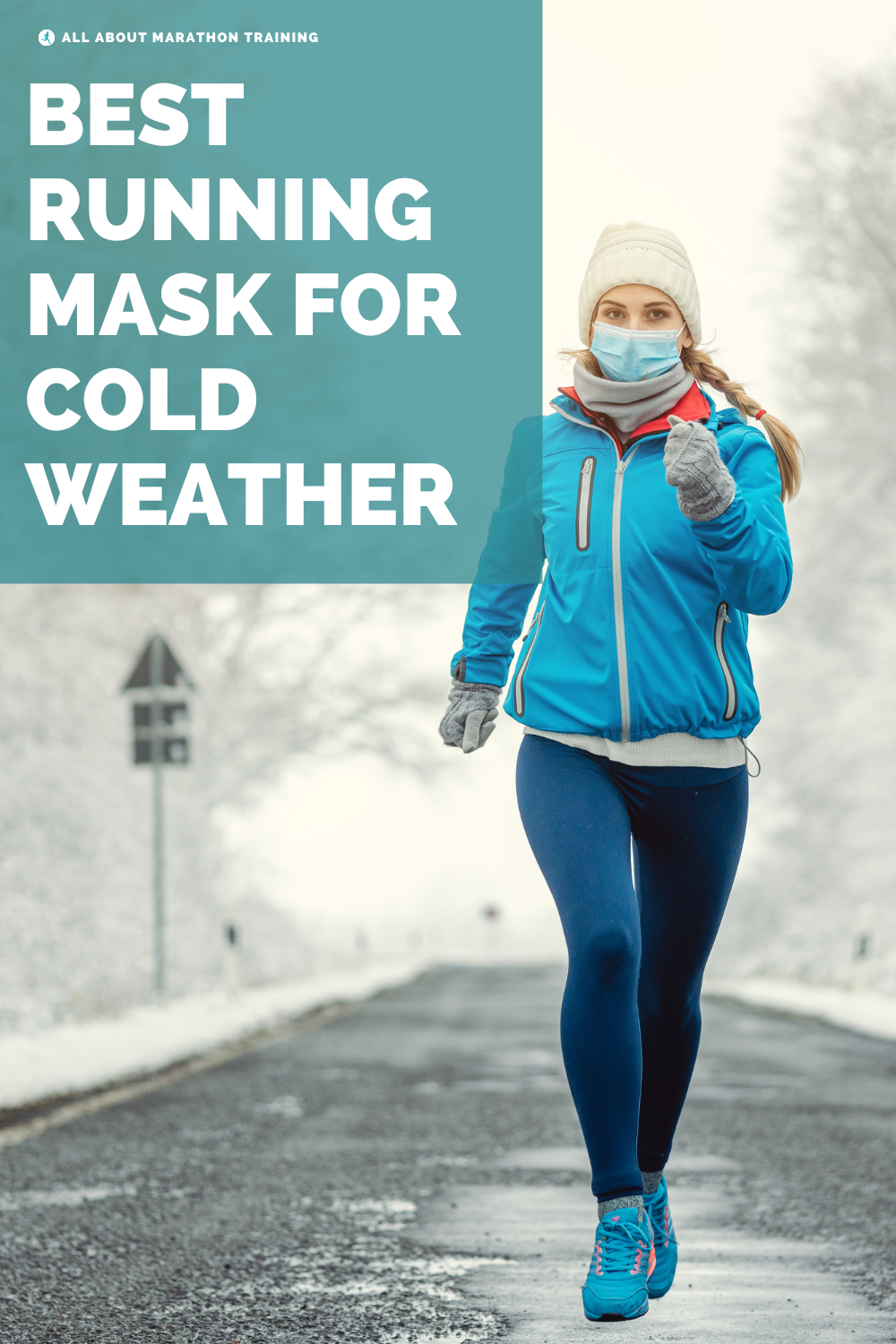 Yep, running outdoors on those cold days of the winter months can be a real struggle.

But it doesn't have to be this way!
I've got you covered. -Covered with cold weather face masks, that is!
The best face masks will alleviate many of the discomforts of this cold season.
And with the gamut of face coverings out there, there's sure to be at least one great face mask that fits your needs. 
Want just a neck gaiter that keeps the nose area exposed? -Read on.
Want a full face mask that pretty much leaves only your eyes visible? -Got it!

Or maybe you want to opt for a half ski mask and supplement with a beanie as needed. -Not a problem.

Some cold weather masks even allow you to arrange the parts of one mask in different ways.
This will ensure you are prepared for an array of temperatures.
Smart move! 
And then, of course, you can really go all out by owning several different types.
Switch them up depending on how low the temperatures dip.
Owning several different types also allows you to layer your facial coverings. How perfect is that?!
Now, I get that many of you have concerns that face masks may be too restrictive and cumbersome.
Well, athletic comfortable masks are not hard to come by. The best face masks have many design elements that provide the ultimate comfort.
Most cold weather face masks provide the following appealing qualities:
Breathable Fabric 
Moisture-Wicking Fabric
Heat Insulating 
Cold air blockage
Comfortable Fit
Naturally, there are also several differences among them - making your decision a little more difficult. 
Differences between the Best Running Mask for Cold Weather: 
These differences include:
the style,
the material choice (fabric),
the overall weight/heaviness
and the price
These important considerations are going to be the determining factor of which mask to purchase.
Let's look at each.
STYLE
Depending on how much facial coverage is desired, style choices include the balaclava covering (which is pretty much a full face mask), a half ski mask or a neck gaiter.
Of course the half ski mask and neck gaiter can be supplemented with a beanie to heighten the warmth. 
Even adding one of these items - the neck gaiter or half ski mask - to a full face mask is a great option for bumping up the heat in very cold winter months. 
And, by all means, you can even add both the gaiter and half mask to the full mask to provide ultimate protection.
Doesn't get much toastier than this!
But that's only recommended if you're in Siberia or in a place with extreme conditions. 
Speaking of which, do exercise caution (yes, pun intended) when running in temperatures below freezing - especially subzero temps.
Even with the right clothing, frostbite and hypothermia can occur.
Know the signs of both.
FABRIC: what the best running masks are made from
The best and most common choices of material that a cold weather mask is composed of are:
Merino wool
Polyester (fleece)
Nylon
Here's the rundown (Another intended pun - sorry!) on each:
Merino Wool
When you think of wool, you think itchy, right?
Not so with Merino wool.
This wool is much different than regular wool which tends to be coarser and as a result, rough.
Merino wool  is grown by - you guessed it - Merino sheep - a breed of domestic sheep known for their very fine, soft wool.
Got that last part - soft? Perfect for your face! 
Other benefits of using merino wool: 
Besides the softness, there are many other benefits of using Merino wool for everyday use as a  facial mask.

With its insulating and moisture wicking properties (the fibers soak up moisture), your body temperature will be well regulated.
It is also lightweight, another plus. 
Pretty much all the criteria necessary for covering your face while running outdoors is met with this versatile fabric.
Additional benefits include that:
it's resistant to odors (great if you're running with - and trying to impress - that special someone), 
it is biodegradable, and 
it provides UPF protection
And just a little side note: these same qualities make it a good choice even for running in the summer. Really!
No, Silly, not many run with a face mask in the summer! (Unless you're wearing a cotton face mask with the adjustable ear loops for protection for disease control.)
It's a good choice for summer running because this breathable fabric is perfect for wicking away sweat and absorbing odors.
Summer, sweat and odors are all synonymous!
Now Just so you know there is one downside  to this material:

It is prone to holes.
Obviously, this means replacement will be necessary more often than when using other fabrics.
Don't let that stop you though as it is still a great option! 
Fleece
Fleece winter face coverings are generally made out of polyester - a synthetic fabric. 
Polyester holds up very well and is also a moisture-wicking material making it also highly breathable.
Body heat will be trapped in with its insulation properties to keep you cozy warm and, like Merino wool, it is very soft and lightweight. 
Some types of fleece used for cold temperatures and found in cold weather face masks include sherpa fleece (usually used as an inside layer), microfleece (a lightweight fleece), thermal fleece and polyester fleece (such as cationic fleece).

There's not much not to like when choosing a winter face mask made from fleece.
Well maybe one thing: some fleece fabrics are not windproof.
Oh - and caution needs to be taken when drying this fabric after it gets wet. (It is flammable making it easy to burn the fleece.) (Okay, so that's two things.)
Nylon
This very durable synthetic material is lightweight.
Being made from breathable materials, it is used for a lot of sports wear.
The elasticity of nylon gives a snug, warm fit providing perfect protection against the wind and all cold conditions. 
The downside to it is that although it's very durable, it does tend to pill easily making it lose that new look.
This doesn't affect performance but if you don't like those small fiber fuzzball thingies that form on the surface, you might want to avoid nylon.
With the popularity of nylon in many products, this obviously isn't a deal-breaker for most.
WEIGHT OF MATERIAL
When shopping for face coverings, many manufacturers will list what is known as a GSM measurement.
GSM stands for grams per square meter. The ranges indicate whether a fabric is lightweight, midweight or heavy weight.
This is important to know in order to pick out the weight best for your climate.
Following is a guide listing the ranges of GSM.
Depending on the temperature, for running outdoors, your winter facial covering is more comfortable if it is in the light-weight or midweight range.
A GSM number higher than 300 is thicker and not as flexible.
Higher GSM is warmer but it's almost too warm. This can be stifling for outdoor activities - unless you're in the arctic.
30 to 150 GSM tends to be lightweight (Microfleece falls into this category). 
200 to 300 GSM is generally found in midweight fabrics 
300 GSM and up are considered heavyweight fabrics.
PRICE
Merino wool is usually more expensive than other materials.
Being a natural product means that the manufacturing costs are higher.
But keep in mind, you're paying for ultimate comfort and a product that won't disappoint. 
On a tight budget?
Polyester (fleece) and nylon are both affordable choices. Either material will keep you warm and dry just like those made from Merino wool.
Another consideration in favor of fleece and nylon: they are good alternatives if you're allergic to wool.
NOW IT'S TIME TO CHECK OUT THE
6 BEST WINTER FACE COVERINGS
FOR RUNNING!

There are billions of winter face masks on the market.
To prevent overwhelmingness (Not what you need right now - or any time, for that matter.), the list below will have you outfitted in no time. 
Deciding the style you want first will eliminate even more overwhelmingness.
Then, with just two choices in each style category, the decision in choosing the best running mask will be easy peasy. Have fun! 
NECK GAITERS
Neck gaiters are like a warm scarf only you don't have the ends flapping all over!
One of the other beauties of neck gaiters is the option to pull it up to cover the ears and/or the nose area.
And, of course, they can also be paired with a beanie for extra warmth.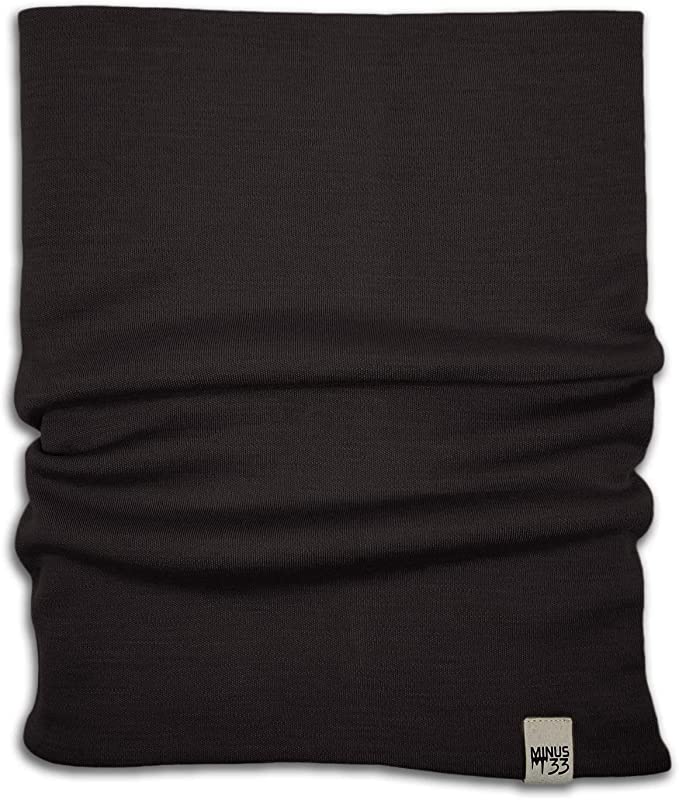 Remember that Merino wool has those fibers that soak up moisture - making this one of the best moisture-wicking fabrics.
And check out the variety of colors available with this particular gaiter. You're bound to find a color that perfectly matches your running outfit! So necessary, huh?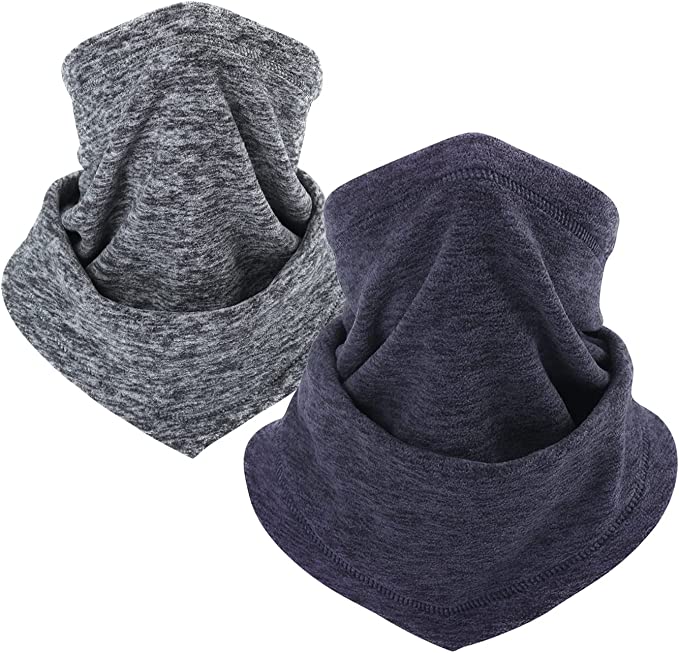 It's made of durable cationic fleece, a double knit fabric that has a very soft outer layer and a fluffy pile inside - sure to keep you cozy and warm.
Although don't confuse that inside with the bulkier sherpa fleece.
While there are a few winter masks made with the inner layer being sherpa fleece, most fleece underlayers are made with this more subtle pile.  
With that said, any fleece mask is going to be comfortable!
WHOLE FACE COVERINGS (BALACLAVAS)
If you want everything covered in one go, a balaclava is an excellent running mask.    (And if you're also a skier, these cold weather masks are a good option under your ski helmet.) 
Full face masks are ideal for consistently cold climates.
The best balaclava for running is versatile, allowing you to wear them as a neck gaiter, beanie, half ski mask or as a hood. 

By the way, you'll find there's a lot of confusion regarding the difference between a balaclava and a ski mask.
Some use the term interchangeably although this is incorrect. Honestly, it doesn't really matter as they're really pretty similar. 
But if you really want to know:
Both have the same general purpose of protecting your face against the elements. Both cover a relatively large amount of your face.
However, the balaclava has one opening that can be adjusted to cover your mouth and nose area whereas ski masks have individual openings for your eyes and mouth.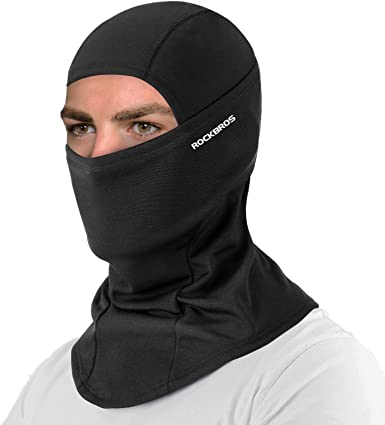 (I'm basing the "is so comfortable" part off the fact that I've never known fleece not to be comfortable.)
The outer fabric of 100% polyester provides flexibility to fit any head size.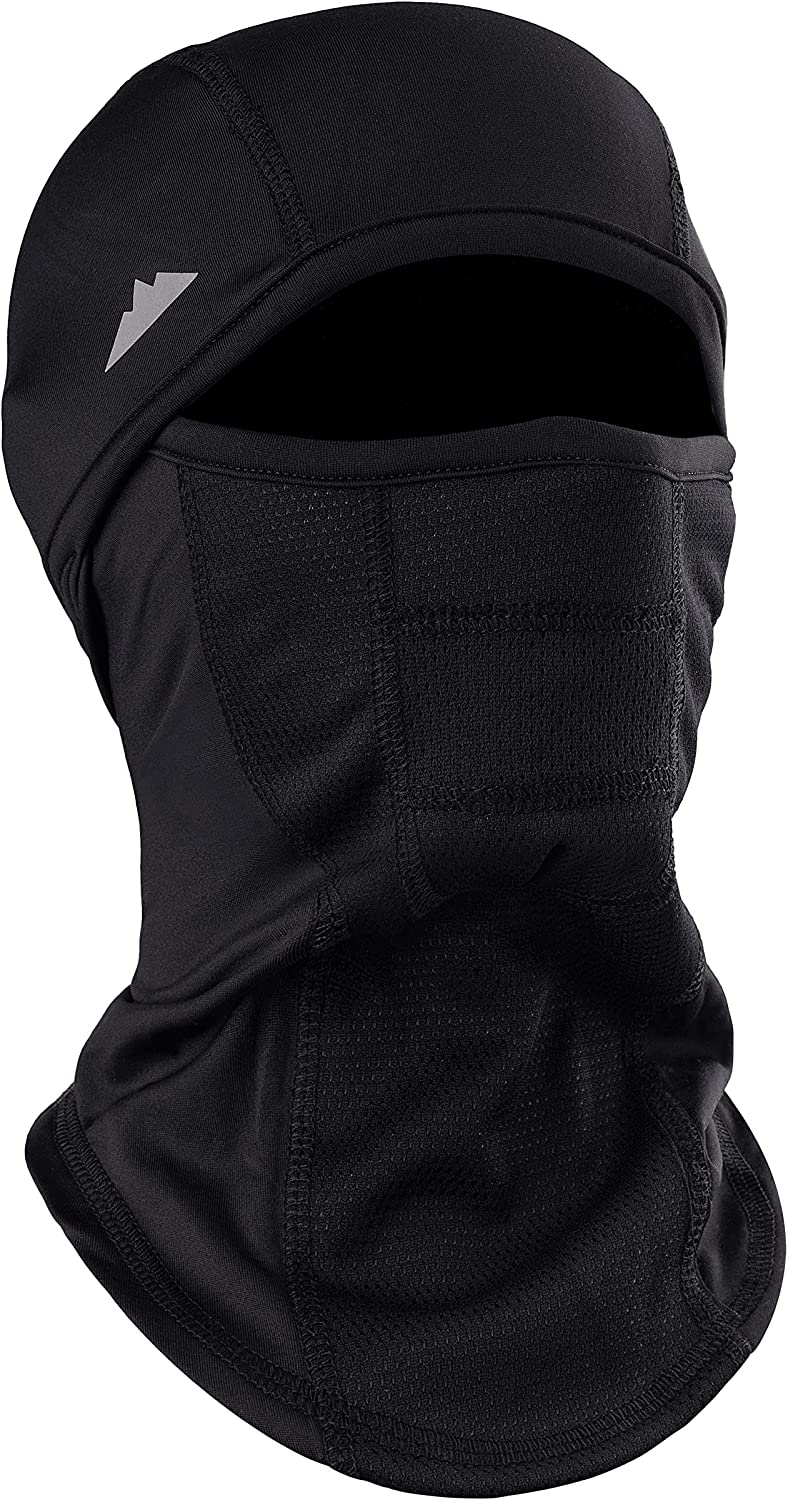 This one is definitely on the list for the best running mask for cold weather and it features:
breathable fabric enhanced with mesh panels
fleece lined fabric for ultimate comfort, and
a hinge design that allows you to pull the mask down as needed without completely removing
HALF SKI MASK
Don't quite need the full coverage of a balaclava?
Half masks are perfect to use when the weather is still cold but maybe not as frigid.
Here's the best running mask for cold weather when you don't need all the extra protection that the balaclavas and neck gaiters offer.  

The outer layer of Neoprene is the same fabric used to make wetsuits so you know it's going to keep that wet snow out.
Neoprene masks usually use a lining made of nylon allowing it to be comfortable against your skin.
Plus, the adjustable hook and loop closure ensures a perfect fit.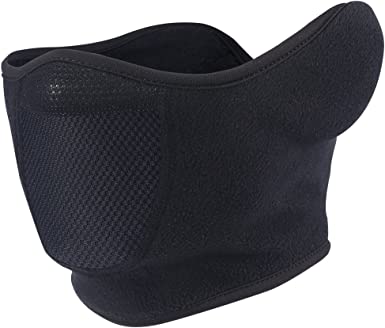 It is also designed with mesh breathing panels making airflow unrestricted.
Easy breathing is always a good thing, right?
You can't go wrong with this half mask as it's pretty much perfect for most outdoor physical activity -  especially running (of course)!
In conclusion:
Choosing the best running mask for cold weather will depend mainly on your climate
If you have consistently bitter cold temperatures, a full face mask is probably going to be the best investment.
In areas that experience varying temperatures, you might do better piecing together your face coverings.
In fact, layers of fabric are probably the most important thing for regulating body temperature.
Shedding the outermost layer as needed is the best way to keep you in control!
So Mother Nature no longer has to be dreaded and Jack Frost will no longer nip at your nose.
Come out of your cocoon!
No more excuses!
Don your cold weather face mask and get outside for those winter runs! 
Related Pages
I'd Love to stay in touch!
Join 23,000+ Other runners and receive my weekly training newsletter!
I'll send you my  free 24 Hour Timeline Checklist of Things You Should Do After a Long Run  when you sign up!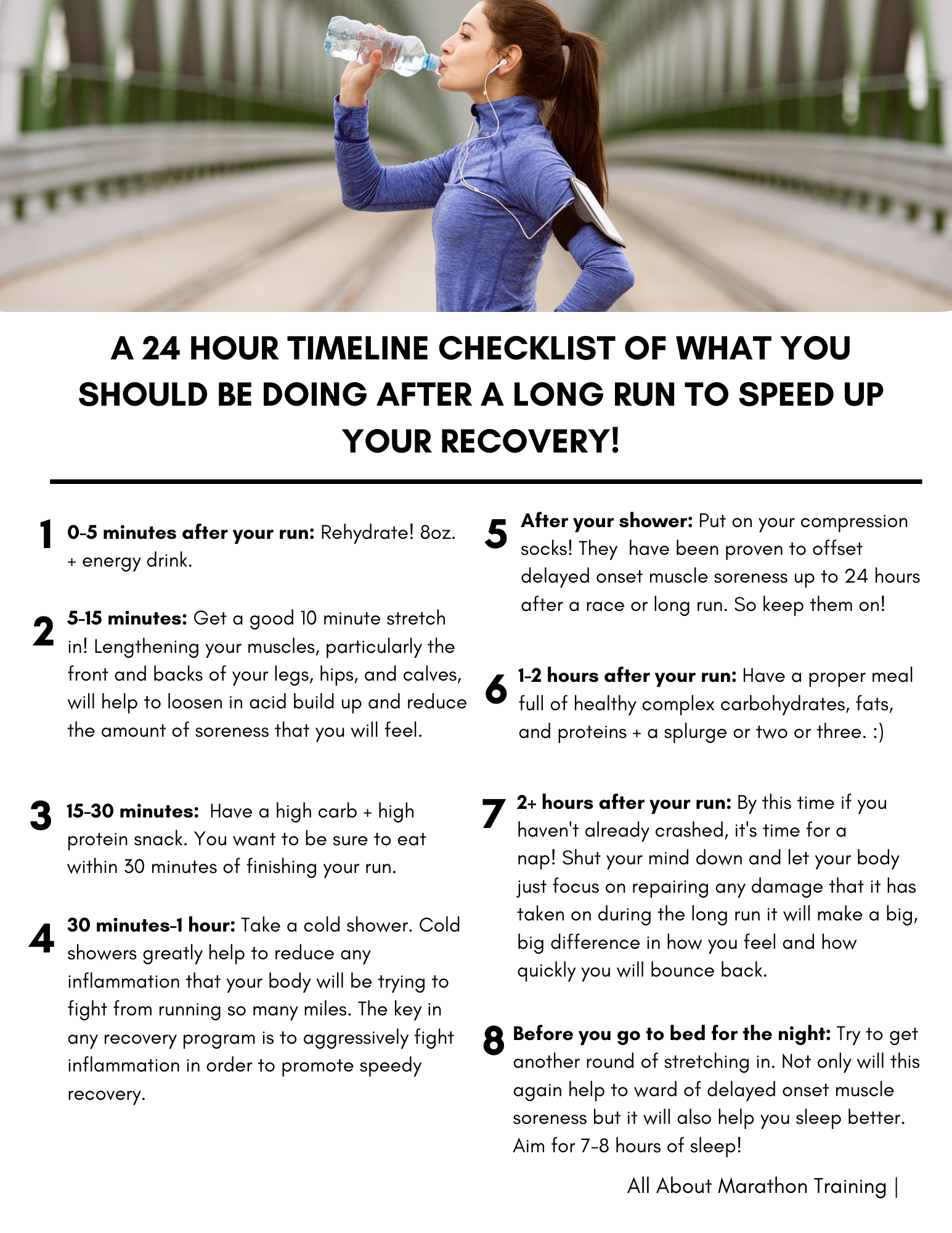 As featured on:

Your second block of text...
---