10 Essential Pieces of Marathon Training Gear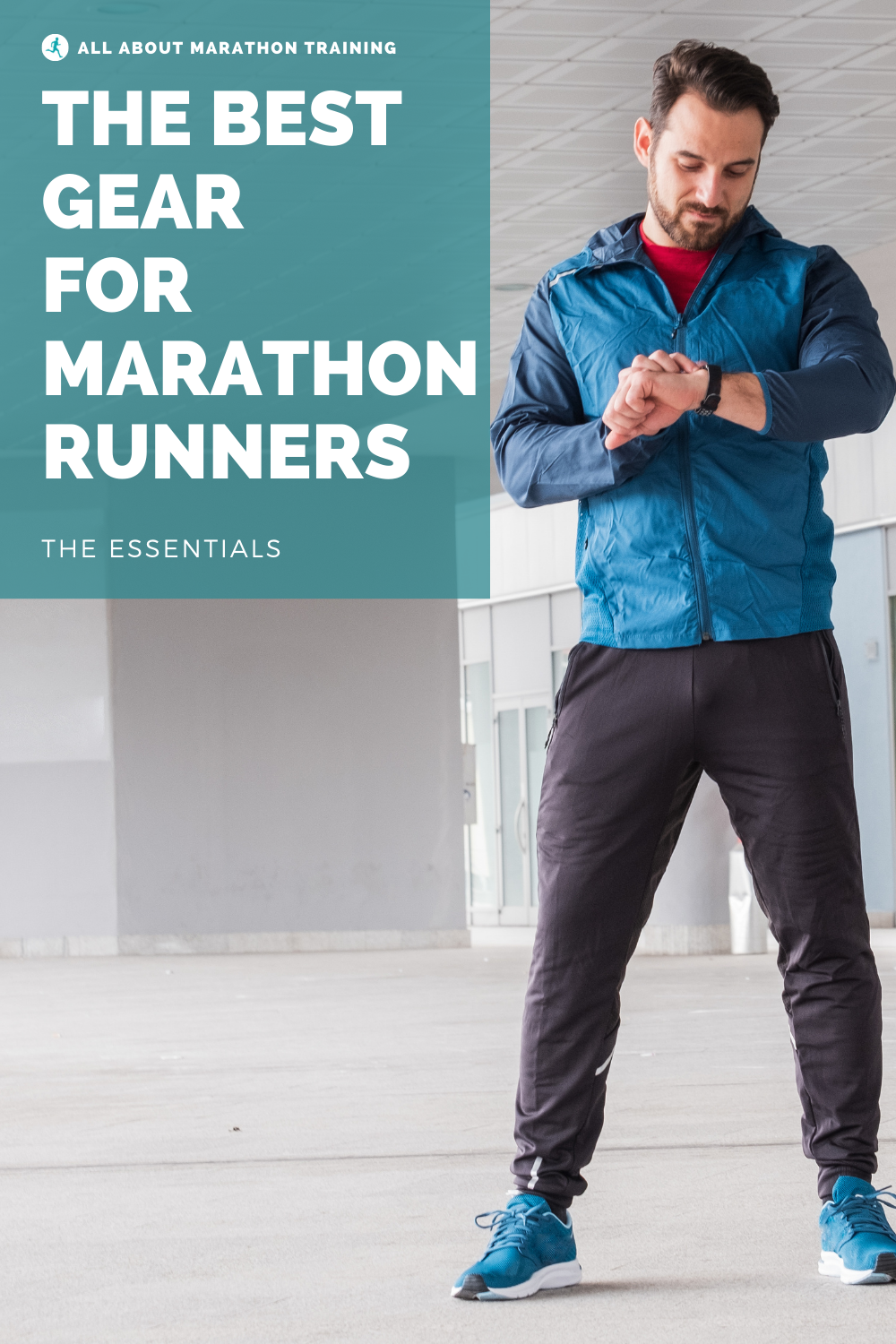 Gathering any marathon training gear together before you start your training can really help to set the tone for the rest of your training cycle especially if this is your first marathon and its all new!
I always like to include a prep week that comes before you actually start your marathon training program because once again...failing to plan is planning to fail.
Of course it takes weeks to train for a marathon but there is something to be said for getting your head in the game by gathering what you need, finding a supportive friend or two, and coming up with a nutritional game plan before you actually go on your merry marathon training way.
So to help you with that preparatory process here are 10 essential pieces of marathon training gear that you will want to have before you start training.
10 Essential Marathon Training Gear Pieces
These are all items that I would consider essentials to get you started on your marathon training.
Of course you might like to add some more "nice to haves" but this is what you need to get started!
(For more ideas of what you might like to include see this page on Running Gear.)
1. Running Shoes 
Of course, the most essential element of them all!
You could go barefoot but honestly, as much as I love minimalism I don't advise it.
I do however advise minimalist footwear and you can see all of my running shoe recommendations over here!
2. A snazzy running outfit
Alright, it doesn't have to be snazzy but if you are the type of person who gets excited about wearing a new outfit then by all means find something that is new and exciting for you!
Otherwise, make sure you have at least a running shirt (I suggest a polyester blend material), some bottoms, a running bra (here's how to find that perfect sports bra) if needed, and socks.
3. The EAT LIKE A MARATHONER Nutrition Course 
Of course I have to recommend my nutrition course for marathoners! You are going to be putting in a lot of time into your training and will have one shot to nail race day!
Therefore you must understand what you need to give yourself nutritionally!
What do you burn as a runner?
What should you eat before, during, and after long and short runs?
What do you need to eat during taper week?
These are all topics that are discussed + you will get access to the full 9 STEP Nutrition Prep plan that will tell you how many carbs YOUR body can store, what mile you will hit the wall at, when you need to race refuel and how you need to nutritionally recover afterwards  all personalized to YOUR body.
You will also set up your carbo-loading plan for the marathon, find out and what your pre-race meal should look like.
I suggest runners go through the course before they start training (you could look over everything in an afternoon and then start working through the 9 STEP plan) and then come back to the course as needed (such as two weeks before your marathon when you will want to plan out your nutrition beforehand.)
4. A Marathon Training Plan 
This probably goes without saying but it IS an essential of marathon training gear. You can't go places if you do not have a plan! So be sure that you have a marathon training plan that suits YOUR needs!
Our most popular training plan is the 32 Week Marathon Training Plan but we also offer training plans to help you beat time goals, and a beginner's 16 Week Training Plan. (You can see all of the marathon training plans that we offer on this page.)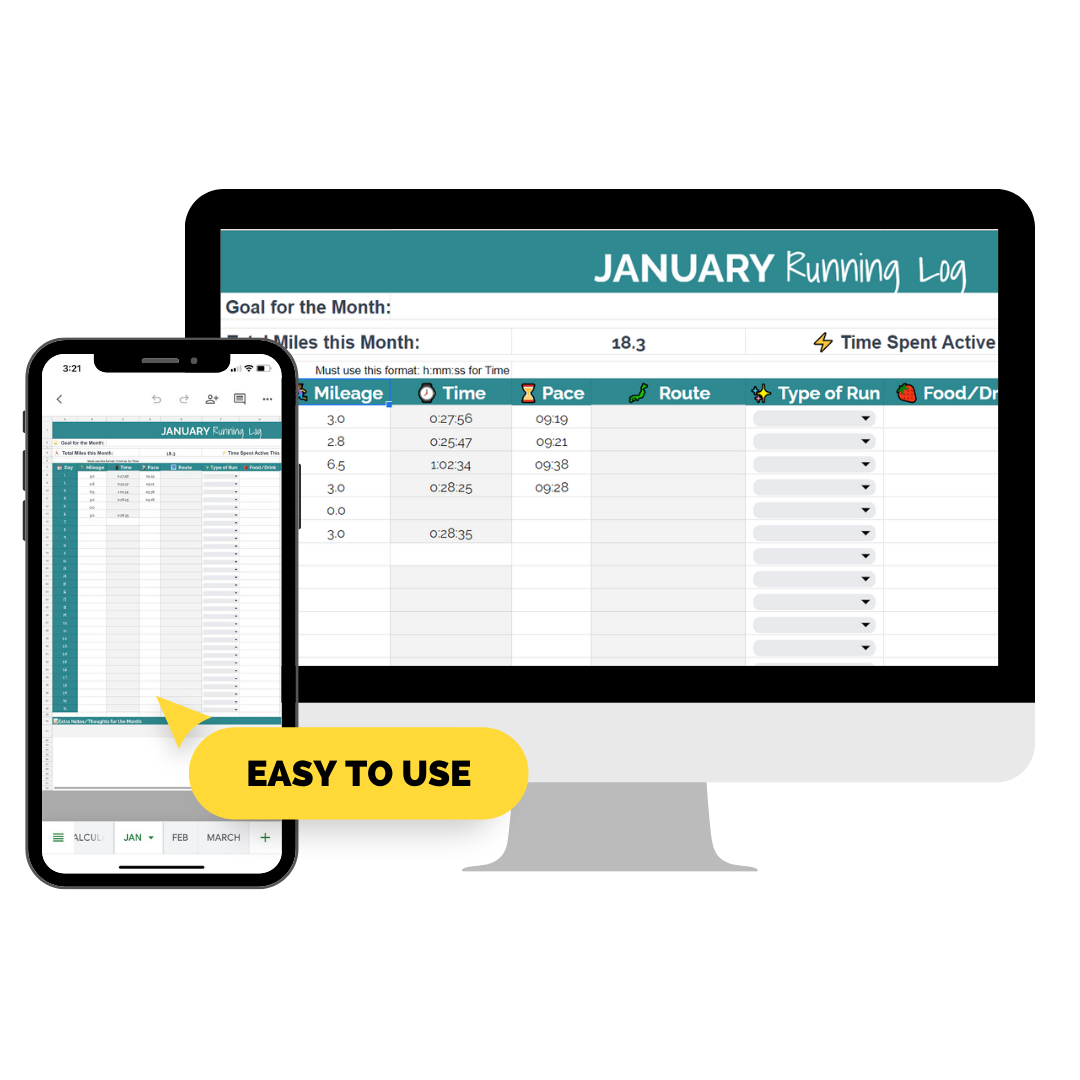 This might be your first, last, or 20th in a series of marathons but each one is special!

So document it!
Write down what worked for you and what didn't, write down good and bad runs, take pictures, beat times, challenge yourself, make it a story or keep it analytical so that you can always go back to it.
You won't regret doing it but you might if you don't!
If you don't have a running log, I created a Digital Running Log for Marathoners to help make logging and documenting easy!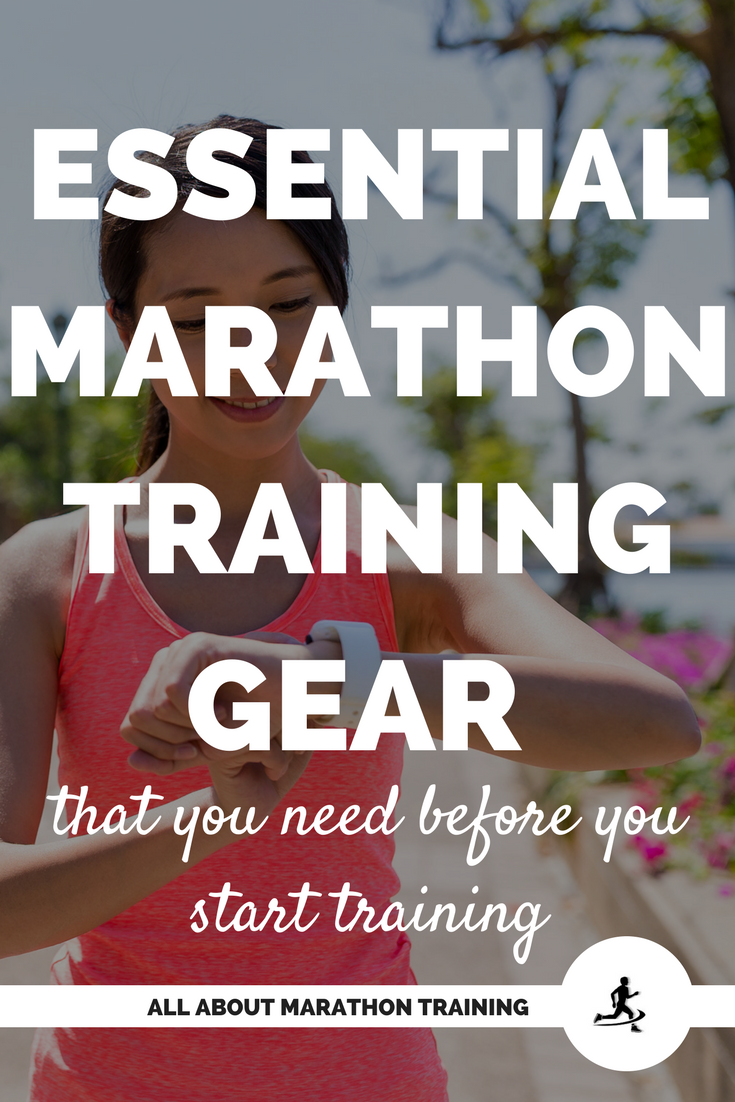 I highly recommend these for marathon runners as they help in recovery after your long runs and especially after the marathon!
Recovering properly is important to your marathon training success and this is an easy, non-invasive way to get ready for a new week of training after a long run.
7. Body Glide/Vaseline 
As you start to increase your mileage you will probably find that you begin chafing in areas that are not used to rubbing for such long periods of time.
This is uncomfortable to say the least and you do NOT want to be caught off guard without something to relieve it!
I always recommend Body Glide or just good old Vaseline.
8. BandAids + Moleskin 
As with the chafing you will probably at some point or another find yourself with a blister.
A band aid and mole skin will be your best friends so make sure you have some on hand!
9. Vitamin C 
I strongly recommend including Vitamin C into your diet everyday.
Your immunity can be reduced after a long run causing you to be more susceptible to colds and sickness.
Vitamin C is a powerhouse for keeping you healthy and able to continue on with your marathon training.
I particularly like the effectiveness and solubility of the powder Sodium Ascorbate Vitamin C form.
10. Sunscreen 
Another one of those essential pieces of marathon training gear that you do not want to be caught without.
It's easy for runners to get too much time in the sun with all of the miles that they run. (Rhyming not intended. *wink)
Therefore, I recommend stocking up on on a sunscreen that has a SPF of at least 50 like this sweat resistant one! 
Bonus: A great running watch! 
Having a wonderful watch can make your running SO enjoyable! It's also crazy what smart watches these days can do! The two best smart watch brands for runners are Apple and Garmin. 
I broke down the similarities and differences between Apple vs Garmin Smart Watches and which is better for a runner here on this page! 
Alright, what essential piece of marathon training gear did I forget? Let me know what you consider to be an essential!
And if you would like a quick Amazon shopping list of all of these marathon training gear items in list format then here you go:
This list and some items above contain affiliate links. Thank you!
** Did I miss something?  Lauren at Running for Wellness has 5 Important Overlooked Running Gear Pieces that you might want to take a look at!
Gear for running in the elements:
If you train during the early morning hours or at night:
I love my early morning runs, however, that means that sometimes in the Fall and Winter months especially, I am running in the dark. 
I share my best tips and my favorite pieces of running-in-the-dark gear on this page! 
If you find yourself running in the rain a lot: 
Here are some tips + gear for running in the rain! 
If you run in cold weather, then you will truly appreciate the warm and kindness of the best running mask for cold weather! 
Related Pages:
I'd Love to stay in touch!
Join 23,000+ Other runners and receive my weekly training newsletter!
I'll send you my  free 24 Hour Timeline Checklist of Things You Should Do After a Long Run  when you sign up!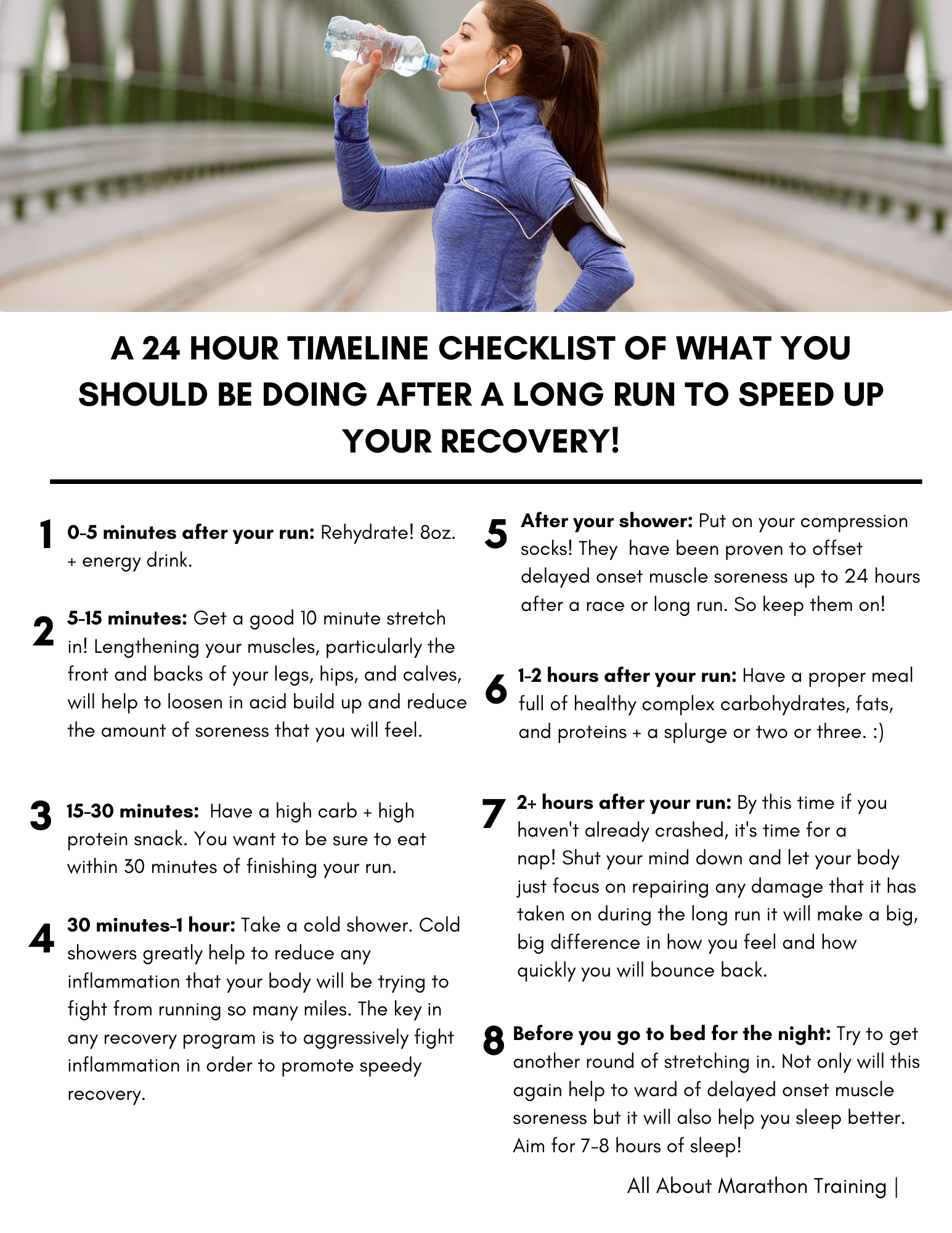 As featured on:

---