Paula Radcliffe

Paula Radcliffe. She had victory, heartbreak, success, disappointments but through it all she did what she loved and she loved what she excelled at.
Biography
Born on December 17, 1973, in Northwich, Great Britain, Paula first received her inspiration for distance running through her father who was a marathoner himself.
She first broke onto the scene of the world at the 1992 World Cross Championships where she won the junior title pulling away from Gete Wami, the runner that she would battle the title for in many upcoming events.
Paula studied at Loughborough University and is fluent in German and French.
She is known for her head jerking as she runs and the compression socks she wears that she claims helps get the blood from her legs back up to her heart faster.
April 15, 2000 she married Gary Lough, her manager, and now has two children. Isla was born in 2007 and Raphael in 2010. Running throughout her pregnancy again gave inspiration to many women.
Many look at her achievements in the marathon and forget about her track history. She still claims that the track is still very important to her. As she continues to get older things will change in her competitive world but one thing she will always have is her running and the inspiration she has brought to it.
---
Milestones and Setbacks
In 1994 she considered pulling out of her running career altogether when she suffered a foot injury. However, as she would show throughout her running life, she didn't give up. She couldn't.
1996 brought her first Olympics in Atlanta and also a big disappointment as she came in 4rth in the 5000meters while Wang Junxia ran to victory.
It was all Puala though at the 1997 World Cross Country Championships where she won the silver medal.
Another silver medal was hers at the 1999 World Cross Championships. She had set a personal best in 30:27:14 in the 10,000 meters only a couple of seconds behind Gete Wami.
Year 2000 saw Paula at the Sydney Olympics where again she went home with no medal coming in at 4th place in the 10,000 meters.
Would an Olympic medal ever belong to her? She could only hope but she had yet to run her greatest event.
Paula Radcliffe: the Marathon Runner and Olympic Dreamer
In April 2002, Paula ran the London Marathon. She quickly pulled away from the pack, set a fast pace and shocked everyone when she ran across the finish line in 2:18:56, a women's world record, a European record and the fastest marathon debut time ever.
She had seemed to find the event that she was made for.
Later that year she ran the Chicago Marathon, setting another world record when she came in at 2:17:18.
And then in 2003, while running the London Marathon, she set the women's marathon world record by crossing the finish line in a mere 2:15:25. No women since has come in close of 3 minutes of that time. Paula Radcliffe was acclaimed as the fastest woman marathoner ever.
The Olympics were held in Athens in 2004 but once again they would not favor Paula. She was forced to pull out of the marathon due to a leg injury. She has since been noted for saying that that point was the worst moment of her career. Many remember watching as she emotionally sat on the curb in Athens, head down, not having anything to go on although only 3.5 miles from the finish line and in 4th place.
The NYC marathon was hers though at the end of 2004 after a grueling race between
The Beijing Olympics in 2008 again slighted Radcliffe as she had to stop and start during the race and came in at #23.
At the age of 38, she badly wanted the medal in the 2012 London Olympics. Again she was heartbroken. She had to pull out of the race due to an atrophied joint. Puala had especially wanted success in London, being that it was in her country and it was the Olympics.
Will she ever be able to nab an Olympic medal or will it continue to run away from her?
Many wonder but one thing cannot be argued and that is that through all of her heartbreaks and achievements, Paula Radcliffe has brought the women's marathon to a new level and pushed the limits where no other woman has been able to go.
Related Pages:
History of the Marathon History
I'd Love to stay in touch!
Join 23,000+ Other runners and receive my weekly training newsletter!
I'll send you my  free 24 Hour Timeline Checklist of Things You Should Do After a Long Run  when you sign up!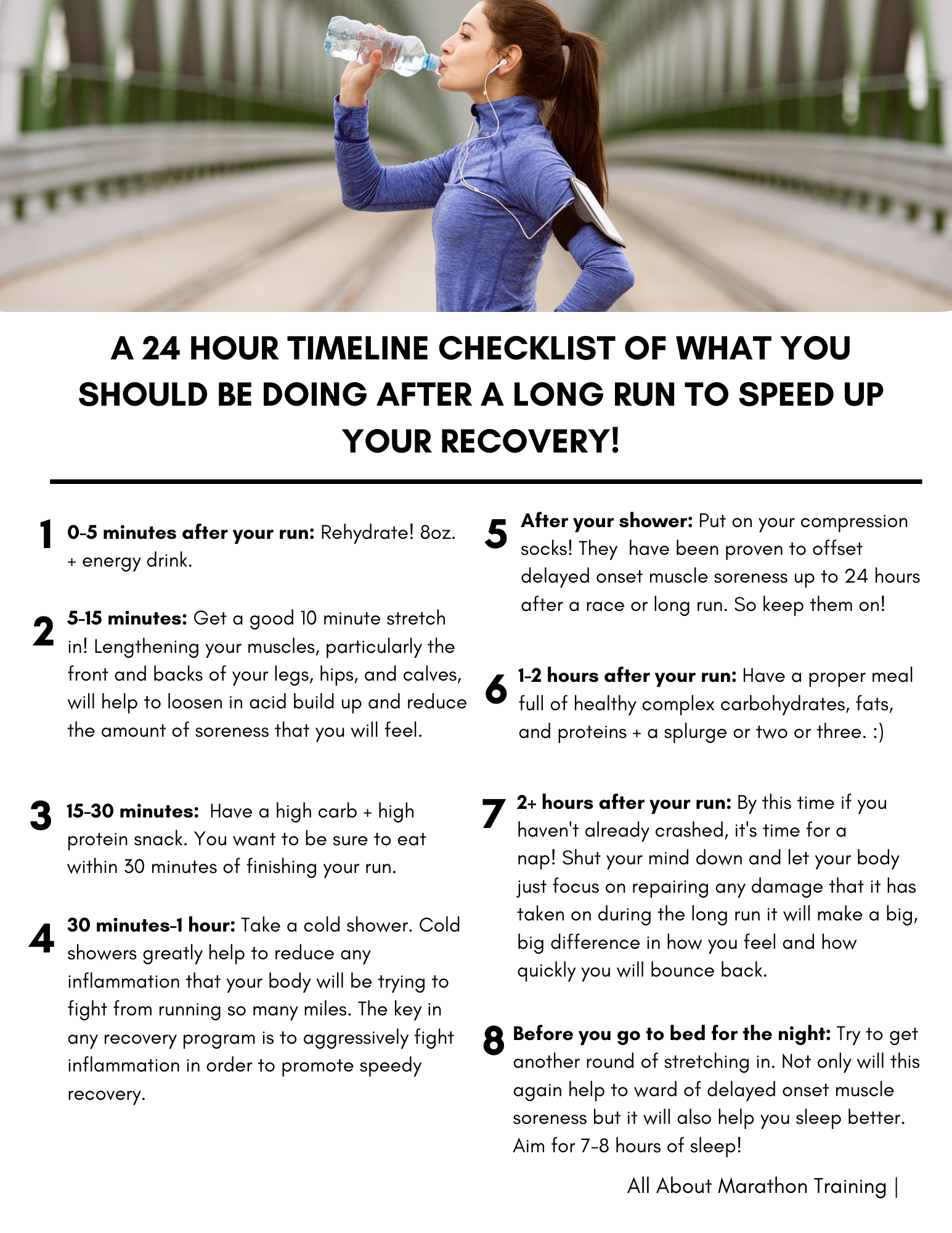 As featured on:

---