Joan Benoit Samuelson: An Inspiration for Us All
Joan Benoit Samuelson. Her name alone draws a sense of motivation and encouragement upon any runner. What a story and life she has to offer to those who want to be touched by her.
It all started with a broken leg in a skiing accident. Joan wanted to keep fit and get back in shape and so started running. Little did she know how much she would fall in love with it.
She started running track at her high school in Cape Elizabeth Maine and continued with her career at Bowdoin College.
It was in 1979, as a senior at Bowdoin College that Joan Benoit burst onto the scene of competitive running when she entered, won, and set a women's world record of 2:35:15 at the Boston Marathon.
Making her victory more impressive was the fact that she had been caught in a traffic jam before the race was to start and had to sprint 2 miles to the starting line and began the race at the back of the pack.
Almost completely unknown to the world at the time she sent a quiet roar over the runners world. She went on to set several more records that year in a number of shorter races.
 Again in 1983, she won the Boston Marathon with another world record of 2:22:43. Which sets the stage for 1984.
Joan Benoit at the 1st Women's Olympic Marathon
1984 was the year of the first women's Olympic marathon and Joan (age 27) was not favored at all to win.
Grete Waitz from Norway had won every marathon that she had entered and come in first in nearly all the races she had run against Joan. Not only that but Joan had just undergone knee surgery 17 days before the Olympic Marathon.
 Joan's mental tenacity and physical strength and stamina shone through as she broke away from Waitz very early on in the race and held her ground all the way into the Los Angeles Coliseum.
The unsuspecting crowd roared as she made her way to the finish line and gold medal with a time of 2:24:52.
In September after her amazing Olympic win, Joan married her Scott Samuelson who had gone to college at Bowdoin as well.
 Now the forefront women's runner, Joan Benoit entered the Chicago Marathon in 1985 and smashed the women's marathon world record yet again with a time of 2:21:21, an American record she held until 2003.
 In 1987 while being 3 months pregnant with her daughter Abigail she ran the Boston marathon finishing in 9th place.  The 1988 women's Olympic marathon came and went without Joan as she was focusing on parenting and making family her first priority.
 That has been one of her greatest achievements: her ability to maintain a balance of family and running.
With Joan there is no compromising, no cutting something short for another but giving her best in everything.
 She returned to the Boston Marathon in 1989 and 1991 coming in 9th and 4rth place respectively. After being diagnosed with asthma in 1991 she was held back from the 1992 Olympic marathon. She then had her second child, a son, Andre.
 In 1994, at age 37, Joan won the Chicago marathon yet again with a time of 2:37:09, giving her a qualifying time for the Olympic marathon trials. The trials were held in 1996, seeing Joan with 13th place and a time of 2:36:54.
Where is Joan now?
Joan Benoit founded the People's Heritage Beach to Bacon 10K in 1998 to give back to her running and raise support for children through the race's motto: "Shine the Light on Kids". The race is widely popular attracting a huge number of runners every summer to on of New England's most treasured races.
 Her stamina seems unchanging as she placed 9th, in her 25 marathon at the 2000 Olympic Marathon trials running at time of 2:39:59.
 The 2008 Olympic Trials again saw Joan in its lineup. She was not running for a spot on the team but for a chance to challenge herself and send out a message to all runners, male and female of all ages that life long fitness is more than just attainable.
 At age 53, Joan became the fastest women in the 50-54 age group running a marathon in 2:47:50 and missing the Olympic Trials qualifying time by less than two minutes. She proves herself to be unstoppable.
 Joan continues to run but is also busy with her Beach to Bacon Race, supporting underprivileged women and children and focusing on bettering the environment  She still lives in Maine, her home which she passionately loves. Joan has authored two books, Running Tide and Joan Samuelson's Running for Women. 
Here is the trailer from the movie, There is No Finish Line,  which will give you a more intimate view of her life. 
 With all that being said she may just be the greatest runner ever to grace a marathon starting line.
 She can never stop inspiring. And that is her challenge.
Related Pages:
I'd Love to stay in touch!
Join 23,000+ Other runners and receive my weekly training newsletter!
I'll send you my  free 24 Hour Timeline Checklist of Things You Should Do After a Long Run  when you sign up!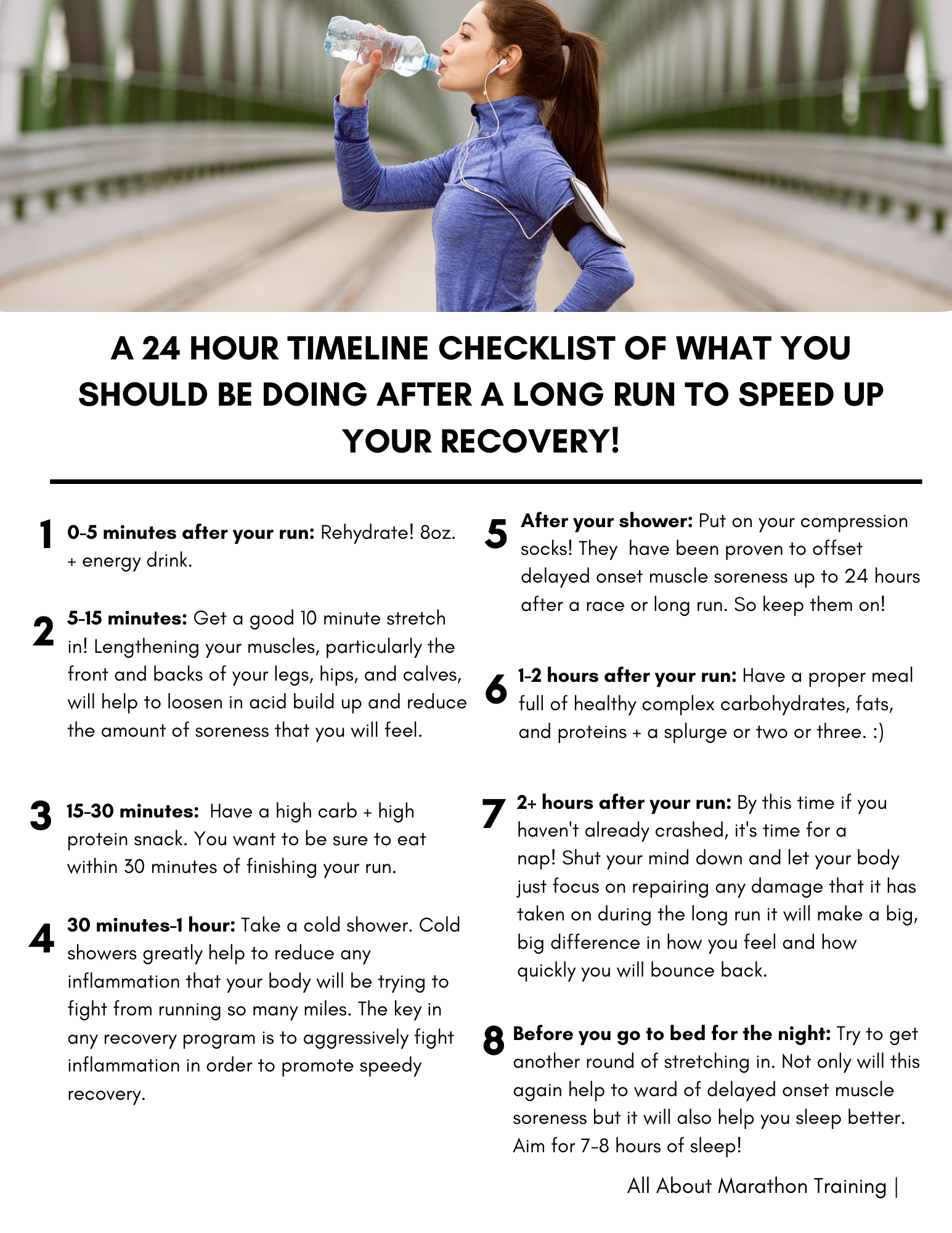 As featured on:

---