8 Week Half Marathon Training Plan: 2 months to the finish line!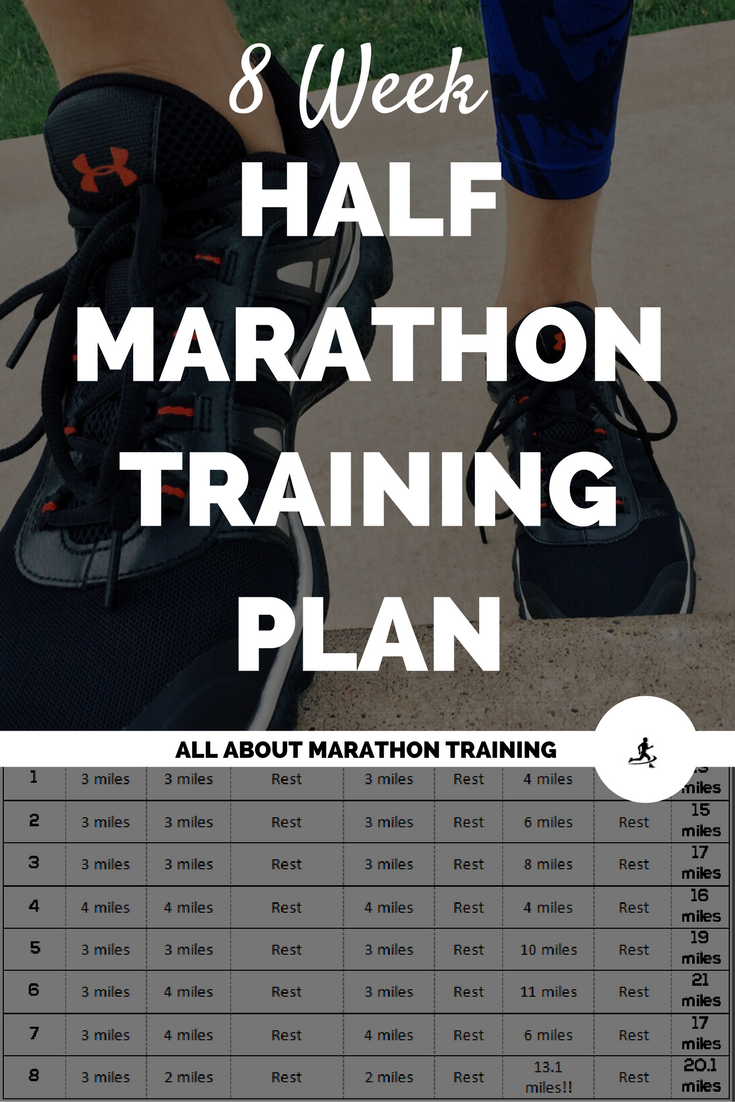 This 8 week half marathon training plan is great for a beginner/casual runner! There is no speed work or hill training involved. It simply helps you progressively build up your long runs so that you are able to run 13.1 miles at the end of 8 weeks of training.

What should your fitness level be before starting?
If you can run 3 miles then you are ready to start this plan!  (If you are not quite ready to run 3 miles then try this beginner 10K Plan or this How to Run 30'minutes Without Stopping Plan.)
Anatomy of this 8 Week Half Marathon Training Plan
Your mileage will increase each week by roughly 10% so as not to overly tax yourself and to allow for adjustment throughout your training.

Week 1 is your warm-up week to help you get set into a routine and find what time of day works best for you, how you are going to be nutritionally eating during your training, and what your training week is going to look like.
Weeks 4 & 7: there is a slight break in the training and you will not increase your total mileage this week. Rest is extremely important and it's all about finding that perfect balance of pushing through and challenging yourself and resting and allowing those adaptions to fully take place.
Week 8: This is your taper week. You can read all about the benefits and why you should be tapering over here. But your mileage leading up to your half marathon is reduced.
How to modify this half marathon training plan:
For beginners : Schedule 3 rest days, 1 cross training (instead of one of your shorter training runs during the week), and 3 running days (never skip your scheduled long run! This is the biggest predictor of your half marathon success! If you must, choose to opt out of one of your shorter training runs.)

For intermediates: Schedule 2 rest days, 1 cross training day (instead of one of your shorter training runs during the week), 4 running days (1 can be a quality run if you choose. We talk all about which quality runs you should be including and what paces you personally need to be training at in order to meet your time goal in Train Faster + Smarter.)
If you would like to add cross training: then see the above notes on modifying your training plan. A lot of the ability of being able to run a marathon comes from having a total body fitness level and that is why cross training is important. It gives those running muscles a break while working out other areas of your body. Try to stick to low impact aerobic activities and weight lifting during these days.
Your long runs are scheduled for Saturday and will increase by 2 miles each week.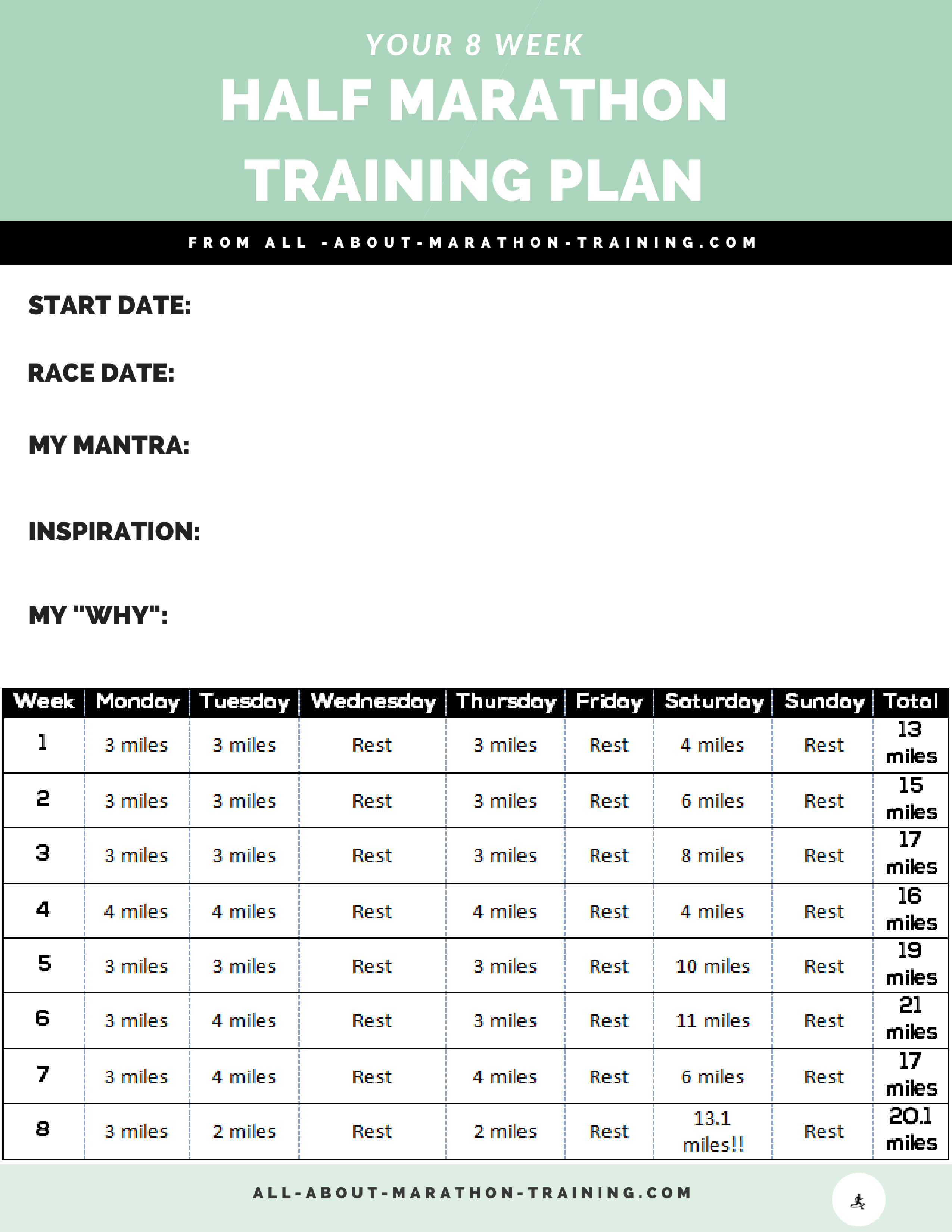 I'd love to send you a FREE download to your 8 Week Half Marathon Training Plan!
Your 8 Week Half Marathon Training Plan!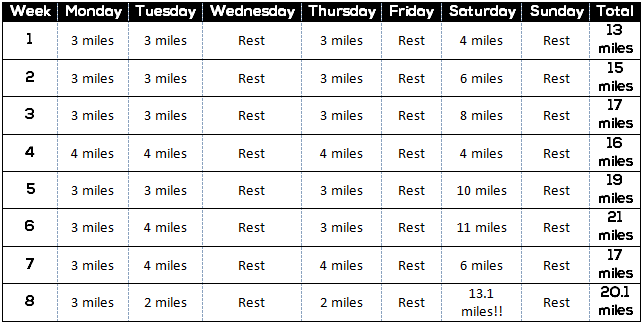 Call to Action: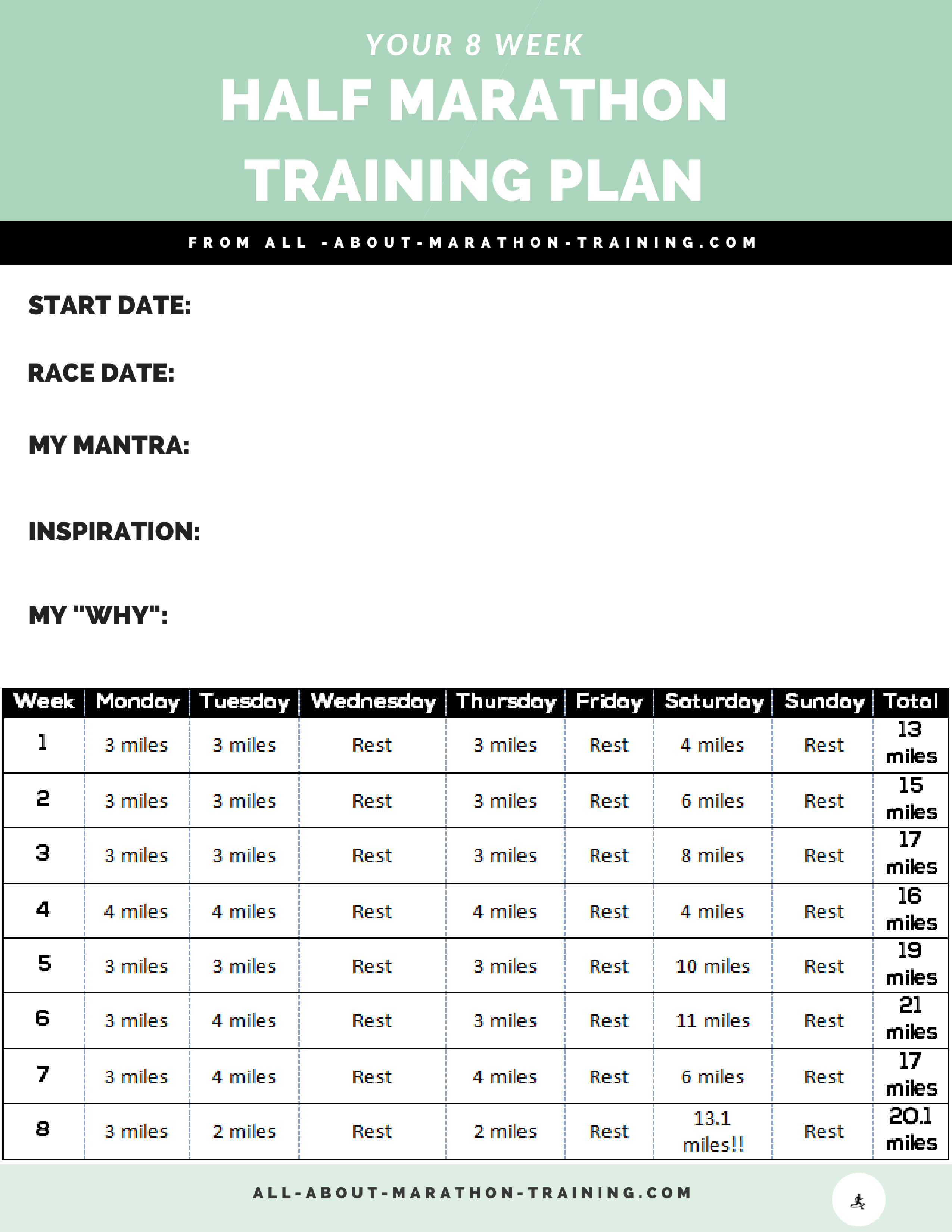 Have you signed up to get your FREE 8 Week Half Marathon Training Schedule Yet?
On a tighter schedule? Want to challenge yourself to train for that half marathon in 6 weeks?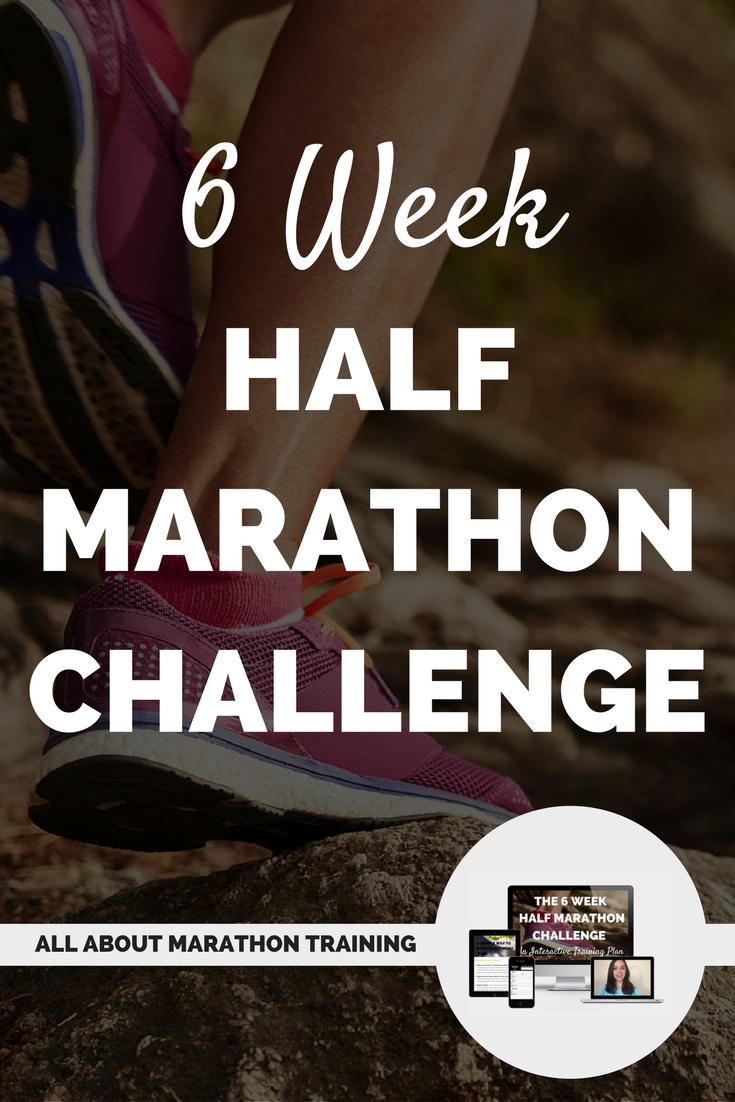 We also have the 6 Week Half Marathon Training Challenge schedule that takes you step by step of your half marathon training process with coaching videos, mental training techniques, recipes, and cross training challenges! 
Related Pages: 
---