The Best Treadmill for Runners on a Budget iN 2023

Spoiler alert! Buying a treadmill does not have to cost a small fortune! 
Here is a full-on comprehensive guide to the best treadmill for runners on a budget!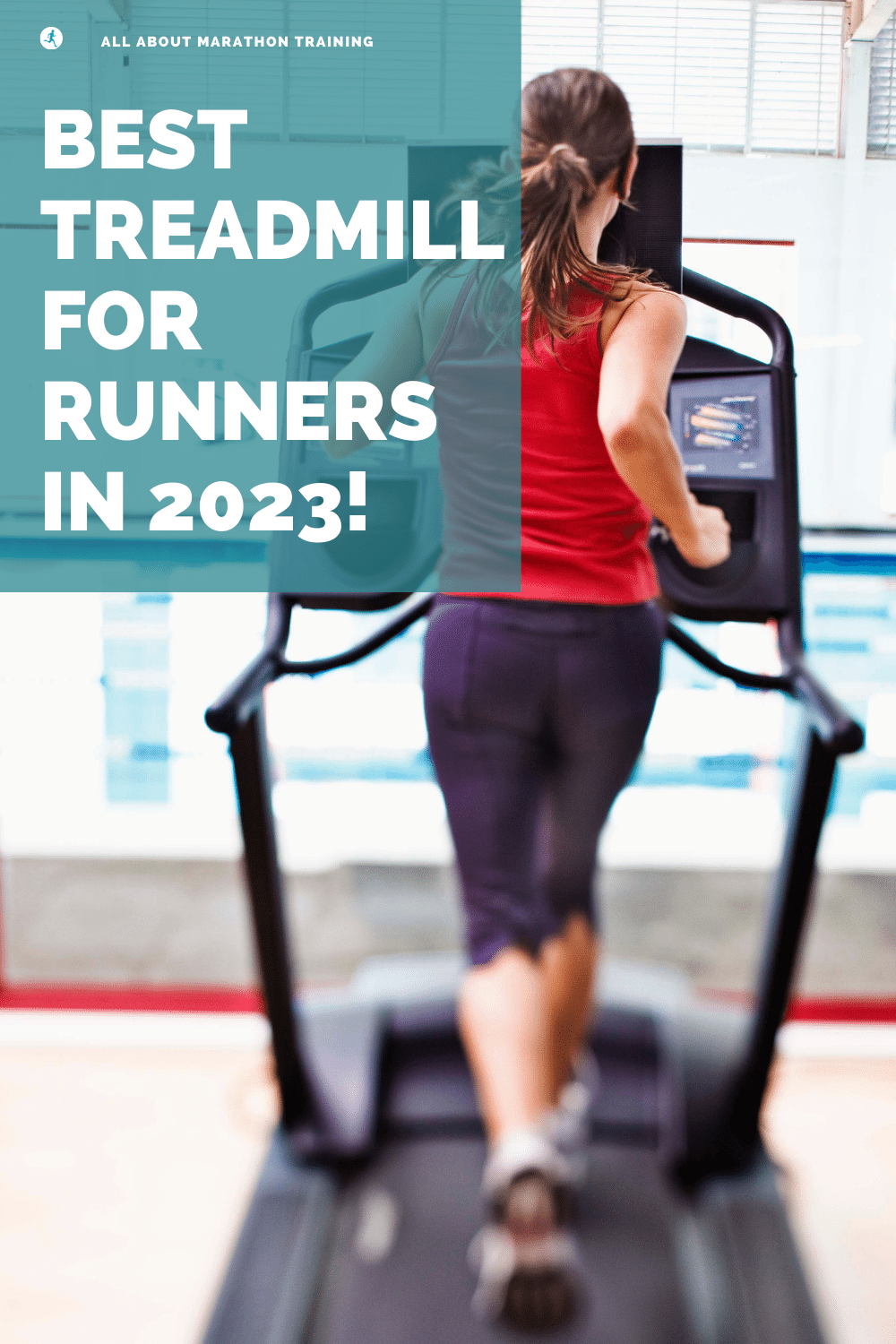 Are you in the market for a new home treadmill?
Maybe this is your first treadmill purchase or maybe your current treadmill has given up the ghost. 
-And while on the topic of ghosts (How convenient, huh?): Does the price of most treadmills have you a little spooked?
Fear no more.
Purchasing an affordable treadmill is possible. No need to spend an arm and a leg on a new treadmill.
Now if you're apprehensive about training for your next marathon or half marathon using a treadmill, don't be.
First of all, studies show that treadmill running is comparable to running outdoors. Some treadmill tweaking might be necessary but that's not a big deal.
Treadmills contain features that enable you to mimic the outdoors - such as setting your incline to level 1. 
Secondly, if you're worried about the hamster wheel dullness effect, that too can be alleviated with a little mindfulness.
Music, videos, audiobooks and podcasts are wonderful means of distraction. -And experimenting with those preprogrammed fitness workouts keeps you focused on your fitness.
So reconsider if you're one of those who are compelled to run only outside and have sworn off ever running on a treadmill.
Truthfully, combining outdoor runs with indoor treadmill runs is really the best of both worlds for mixing things up - physically and mentally.
As a mom to little ones, owning a treadmill gives me the freedom and flexibility to run and perform scheduled marathon training runs when I want to! 
Need more convincing before making this investment? Read my Benefits to Treadmill Running post.
HEre's what you will find on this page:
Let's get started! 
Considerations Before Treadmill Shopping 
Before you start running in circles trying to choose which treadmill, knowing the following five factors will help you zero in on the one best for you.
1. Your Price Range
Treadmills generally range from $350 on the low end to over $4000 for one with all the bells and whistles.
But don't worry, we will only briefly mention these high-end treadmills.
Finding the best budget treadmill is what this post is all about. (Don't forget to allow for shipping costs and possibly assembly costs.)
2. Your Fitness Goals
Are you a serious trainer who could benefit from the many features on a more expensive model?
Low priced treadmills mean some sacrifice will be necessary in durability and/or features. 
-Or perhaps your focus is limited to cardio conditioning or you are a recreational runner just fixated on the finish line. The basics and a simpler model will probably suffice. 
3. Features
So what components are important to you?
Obviously the lower cost models have fewer features.
Decide what you can live without and go from there. 
4. Your Space
Kind of important, huh? Getting one of these beasts home only to discover your space isn't large enough wouldn't be good.
Do keep in mind, when measuring your space, it's a good thing to include ceiling height calculations. The distance the deck is from the ground, along with the incline capabilities, contribute to the overall height while running. A ceiling that is on the low side might not work with some of the models.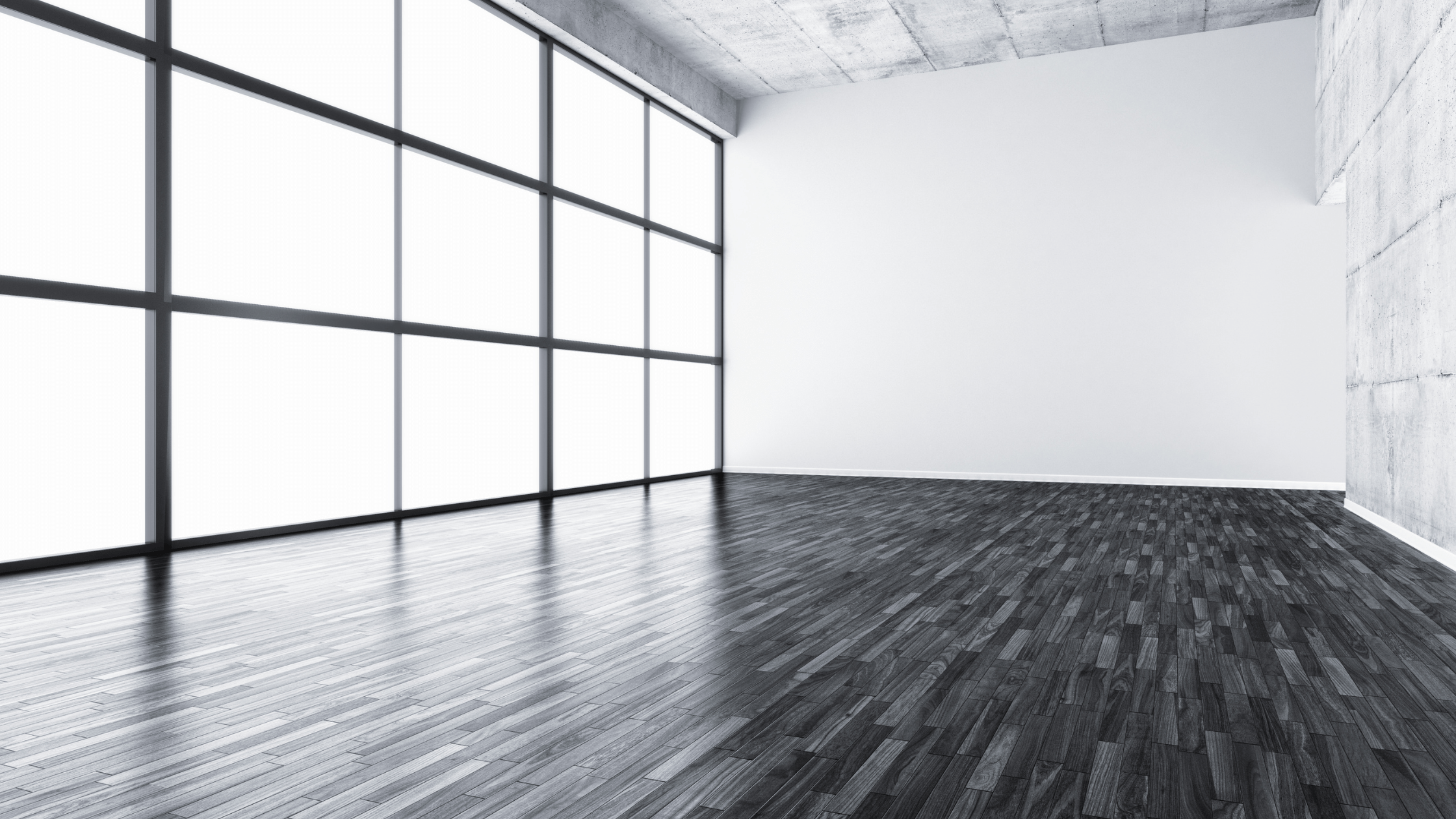 5. Number of runners using it
Obviously more running addicts in your household equates to quicker deterioration of your treadmill. 
Treadmill Standard Features and Specifications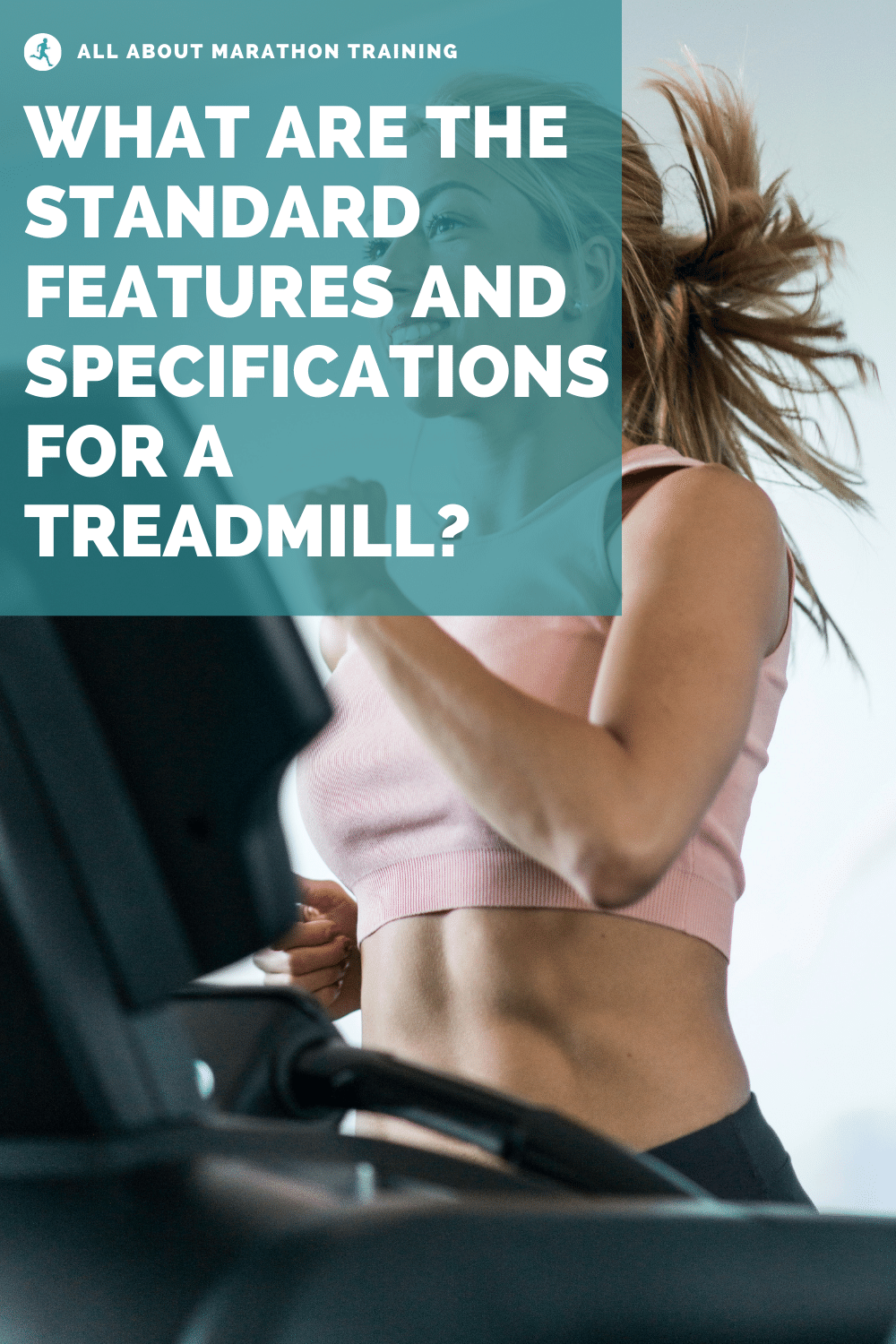 Overall Size
Average size: 5½ feet in length by 2 to 3 feet in width although there are significant variances in dimensions so do measure.
Compact models: Roughly over 5' long and 2' wide. The foldable design has manufacturers claiming that these models can fit under a bed or couch. (No more using your treadmill as a coat rack!) 
Deck / Belt Size and Specifications
Average running deck size: 55" which is ideal for most runners.
Taller runners (6 feet or taller) will do best with a 60" deck. With a longer stride comes the necessity of a longer belt.
Average belt width: ~16 inches up to 22 inches. 
Shock absorption: Most treadmills offer a running surface that has cushiony shock absorption qualities of varying degrees. Injuries and fatigue are avoided allowing for longer workouts. The impact normally experienced when running outdoors is minimized.
Maximum Speed
Whether training for a marathon or half marathon, you'll want to make sure your new treadmill can handle at least 7.5 mph.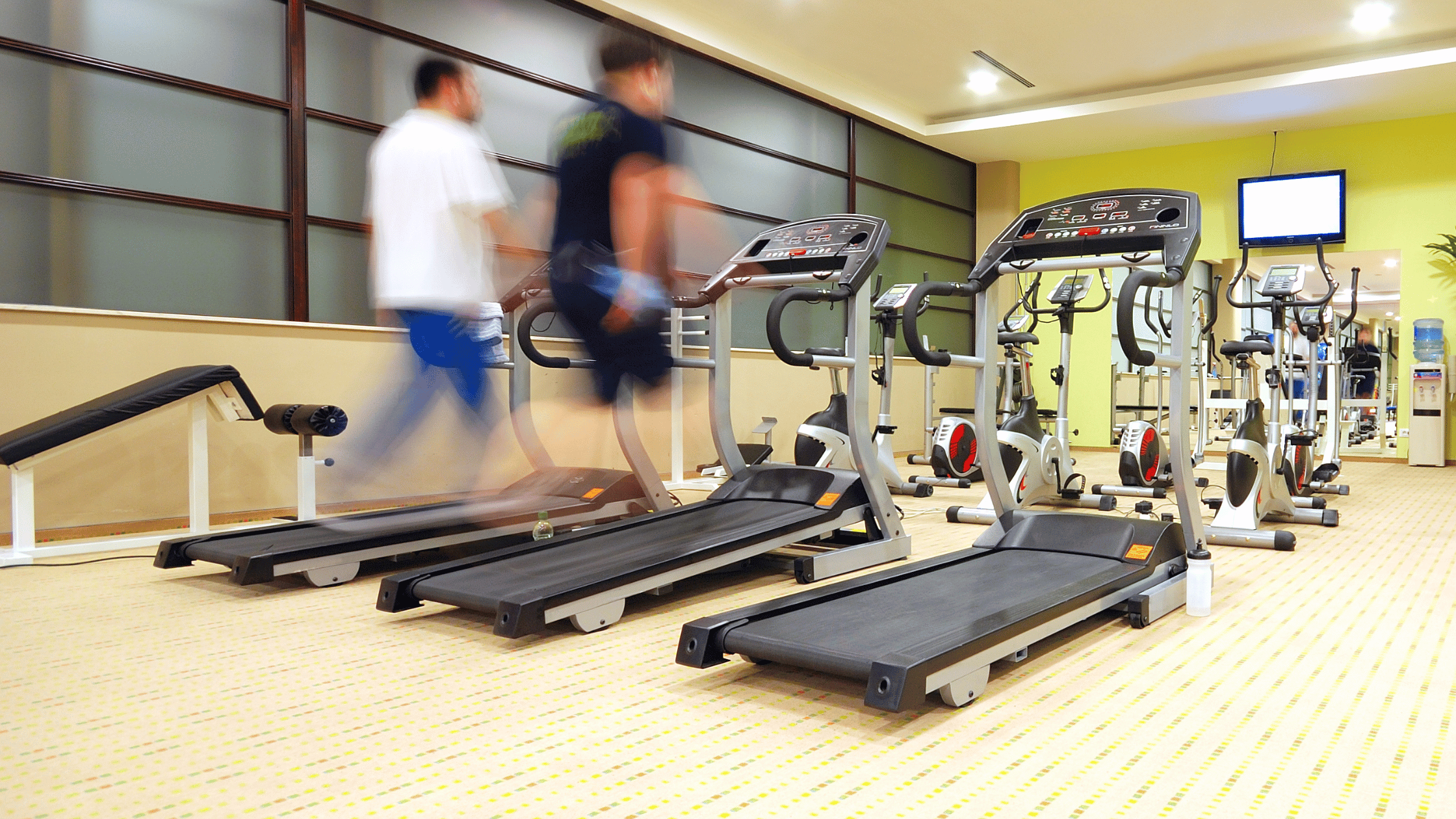 motor power
Now for the boring (for most of us), but necessary, power stuff. Truthfully (while I'm not recommending it), no judgment if you decide to skip over this next part.
DC and AC Motors

While checking out the specs (You do check these out, right? Makes for great reading material.) you'll notice motors listed as either DC (direct current) or AC (alternating current).
Without getting too technical (because truthfully, I can't), you'll want to know that home models generally offer the DC motor. Gyms, on the other hand, are usually stocked with the more expensive AC motors. These AC motors are more sophisticated and therefore can hold up to the strain to which they are exposed. 
DC motors are suitable for home use but if you have a household with dedicated, serious runners and your budget allows and you want to never, ever have to deal with a motor replacement (No promises, though; that's just what I've been told.), you might want to consider a model with an AC motor. -But you won't find any listed below. This is all about budget options, remember?
With that said though, it must be noted, DC motors produce less noise which might be important if you have sensitive neighbors butting up to your dwelling. (Although a plate of brownies can usually solve the sensitive neighbor problem.)
Horsepower / Continuous Horse Power / Peak Motors

Now, regarding horsepower, more is not always better.
It really depends on whether the motor is a continuous duty motor (CHP) or a peak motor.
A unit with a peak motor (which are known to overheat and wear out more quickly) that has a higher horsepower rating isn't more powerful than a continuous duty motor that has lower horsepower. 
And in regards to durability, continuous motors are self-cooling meaning burning out is less likely.
So, obviously, if you purchase a treadmill with a CHP measurement, it will provide better performance and will last longer than one with a peak motor.
Truthfully, serious runners (with a decent budget) should look for treadmills with a 3.5 to 4 CHP whereas recreational runners will find 2.25 to 3HP models sufficient.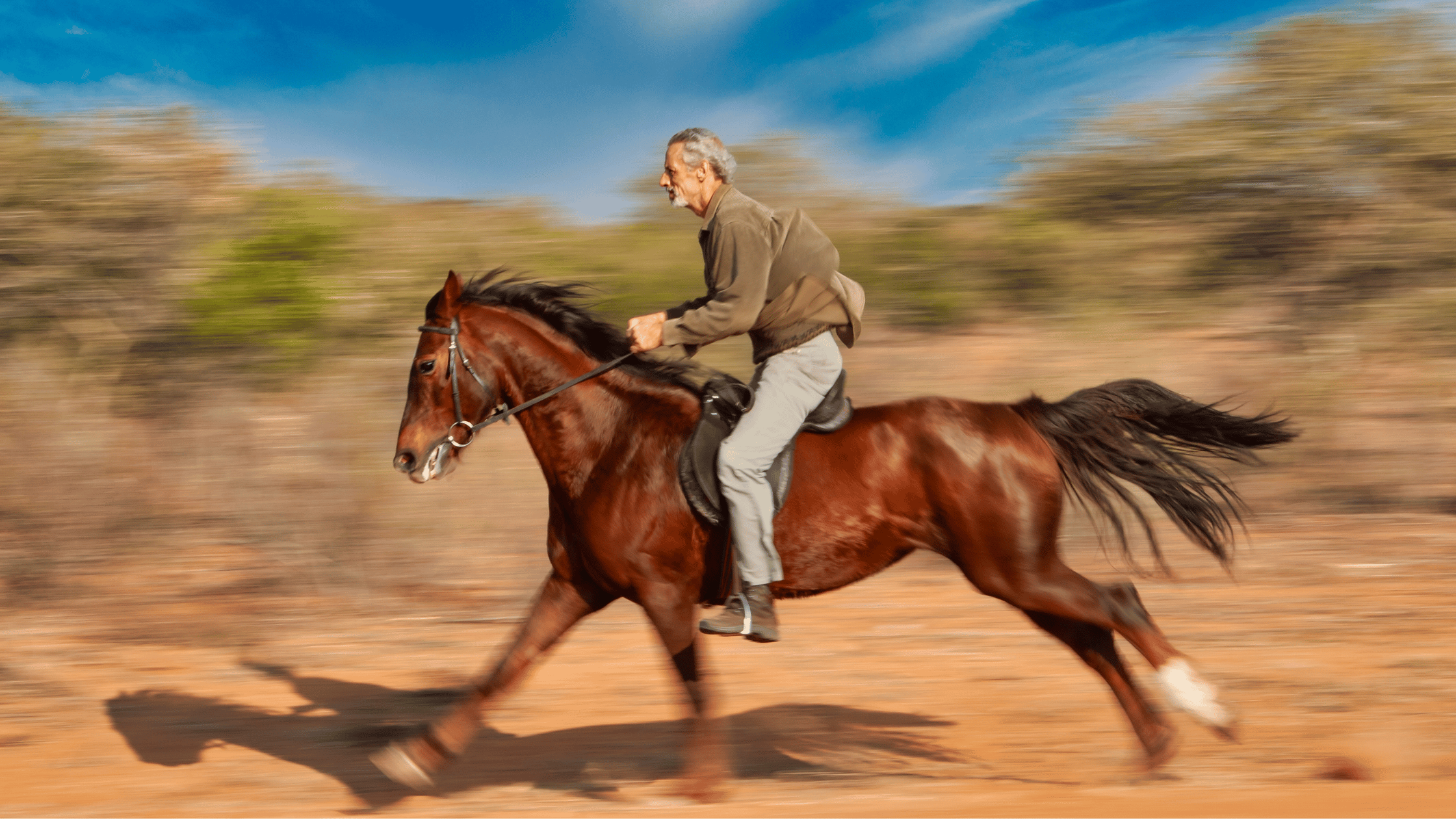 Instead of sweating it out about this motor stuff, you can base your motor criteria by figuring out the following.
If you answer "yes" to 2 to 3 of these questions, you'll want to shoot for a higher quality CHP motor as your budget allows.
Regularly train on the treadmill?
Periodically train with the incline feature?
Usually run at high speeds?
Are of a larger build?
Have multiple, dedicated runners in your household?
Have a decent budget? (CHP motors are often included in models that start around $1000.) 
And if you don't like making brownies and yet live by sensitive neighbors, make sure it has more of a quiet nature - meaning the DC type motor.
incline capabilities
Incline running is a great, challenging way to efficiently meet your fitness goals. Running on an incline boosts the intensity of your workout benefiting endurance and stamina. Different muscles are engaged maximizing overall health.
Most treadmills offer automatic inclines that start at a .5% grade and go up to 10 to 15%.
On higher end models, inclines can reach a 40% grade, however the average incline sufficient for most runners is around 10 - 15% with 1% being equivalent to running outdoors. 
Manually adjusting the incline is required on some of the lower entry-level models.
This means you have to get off the treadmill (Gasp!) to physically alter the deck level.
This isn't a deal breaker; just something to be aware of. Units that offer an automatic adjustable incline can be operated by the push of a button.
Warranties/terms
Warranties differ from model to model. 
Motor and Frame
Some offer lifetime warranties on the motor and frame with less expensive models offering anywhere from 2 to 25 years.
Electronic components are usually under warranty ranging from two to five years.
Parts and labor warranties usually range between one and two years.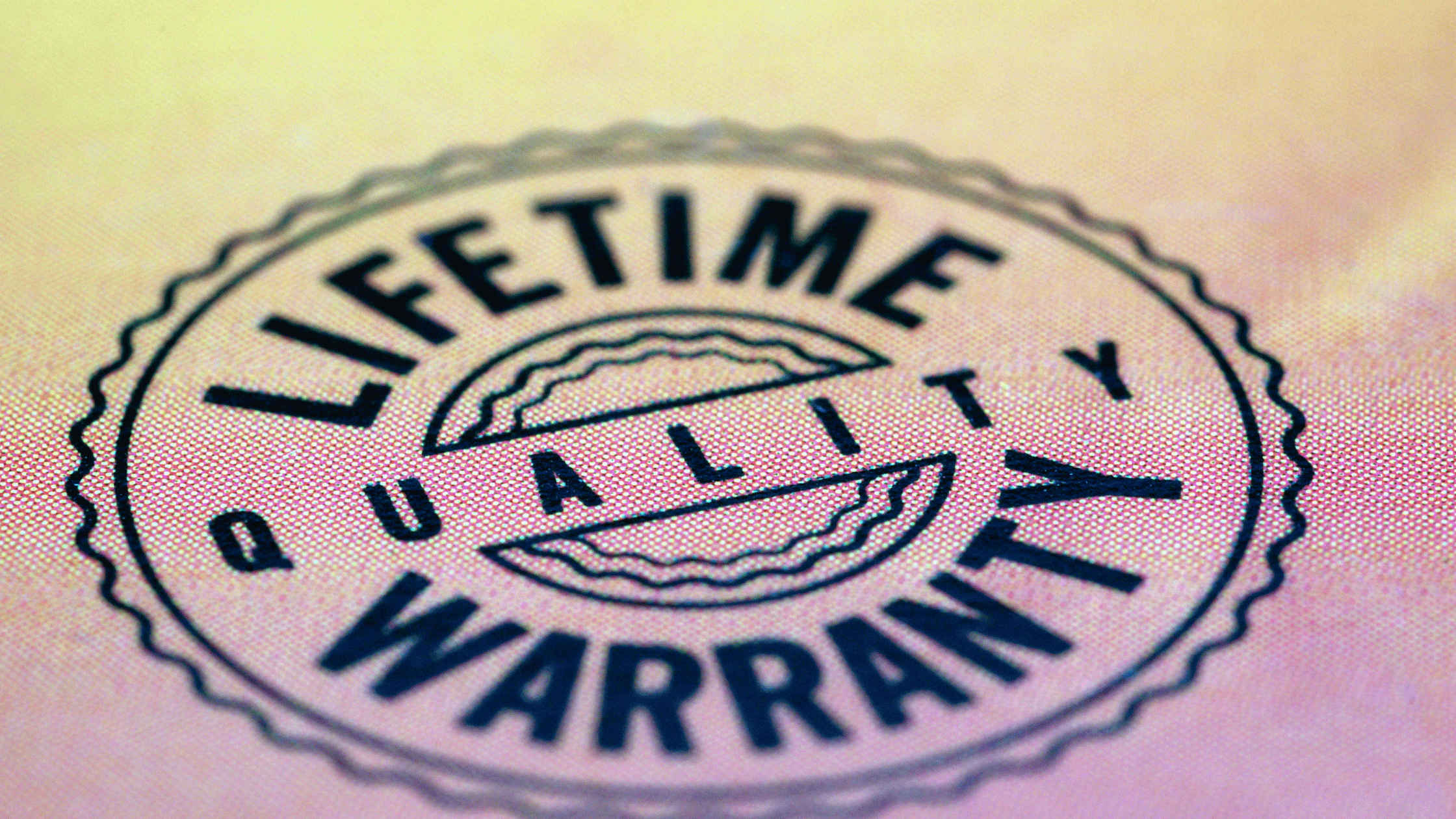 console controls
Today's treadmills are all over the board with their varying displays. The different display choices include: multiple screens, LCD (liquid-crystal display) screens, LED display (light emitting) screens and touch screen LCDs. 
Display sizes also vary with larger screens being more appealing. 
Some even come with a TV screen! -Although nice, this expensive accessory has no business in a budget post like this!
heart rate measurement
Many treadmills will have some form of heart monitoring.
These monitors can detect your heartbeat via pulse sensors located on the arm rails or, more accurately, by a chest strap sensor.
The chest strap contraption is usually offered on more expensive models so if this is important to you, plan to pay a little more.
Having a heart rate monitor is perfect if you enjoy doing any form of heart rate training in your running. 
Higher end models may feature heart rate controls which, based on your heart rate, will automatically adjust the speed and incline of your workout.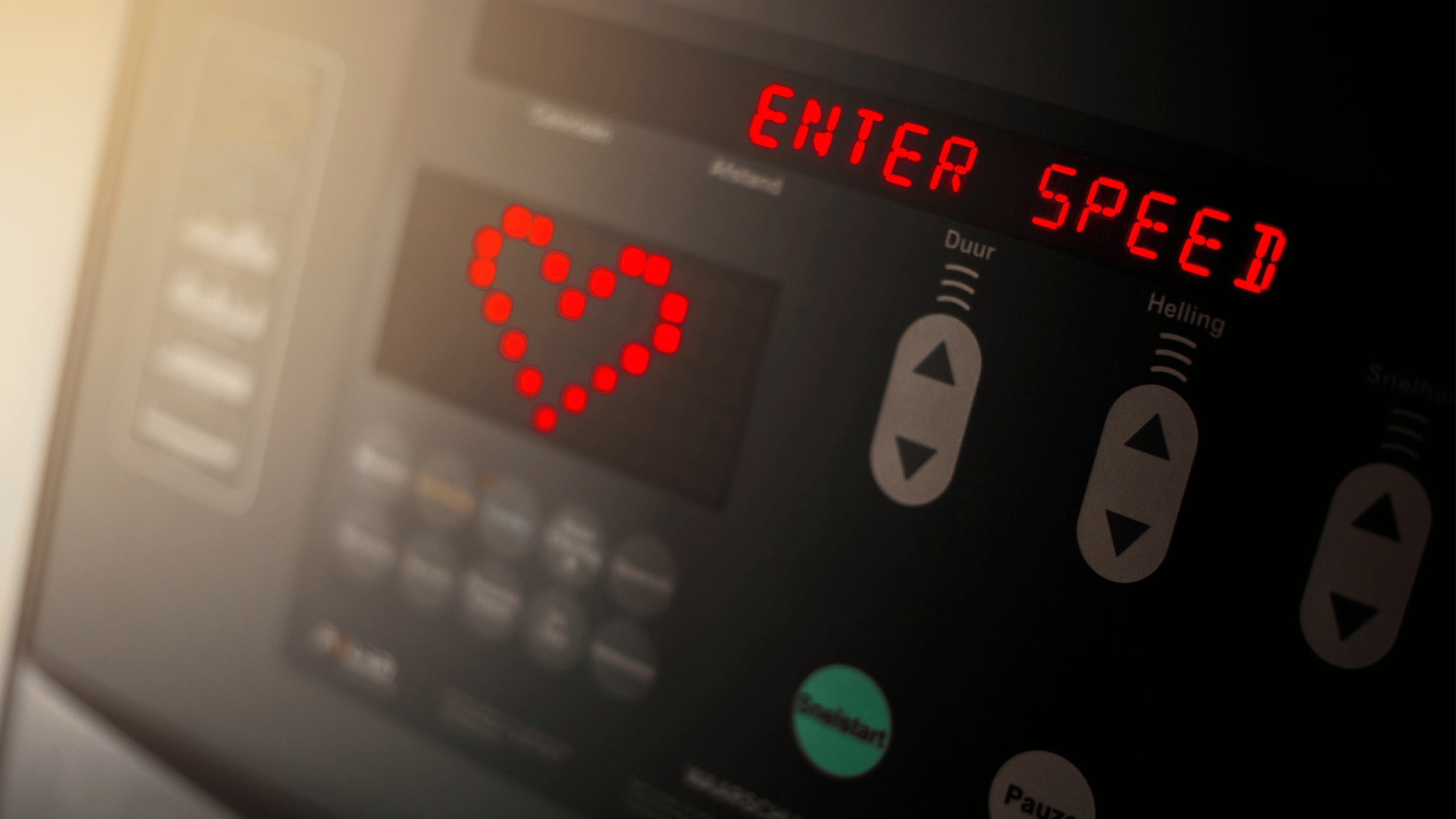 Workout Programs
Preset Workout Programs

Preset Workout Programs:
It is unusual to find a treadmill without some sort of built-in workout program.
The variety of workouts are similar to having your own personal trainer.
With all of the work done for you, figuring out your workout is a no-brainer. Using intermittently with your own plan can keep things mixed up to provide motivation.

iFit subscription plans are also available on most of these affordable treadmills.
iFit is a fitness app that offers an array of workouts and programs to enhance your overall health. Elite, professional trainers provide training that is inspirational, educational and motivating. 

Besides physical workouts, you can take advantage of the nutrition and sleep recording features. 
In the nutrition realm, you can track your food selections, create individualized meal plans and view recipe tutorials. 
And for complete wellness, sleep statistics can be collected and analyzed although you'll need to make an additional purchase of the iFit Sleep HR sensor. 
Need additional motivation (or maybe a welcomed distraction)?
Choose to workout from many different locations all over the world with the Google Street View integration feature included with this iFit app.  
But, of course, all of this comes at a cost.
Usually the first 30 days with the iFit app are offered as a trial to give you time to then decide "yay" or "nay'' for a monthly (paid) subscription.
Accessories / Motivational Features
The following features are hit or miss on treadmills so if they're important to you, check for them:
Device Holders - Not a biggy if missing. This attachable one will get you by.
Fan
Bluetooth connectivity, Bluetooth speakers, USB port
Integrated holder(s) for water bottle, remote control, keys…
Runner's weight
If you are of larger build, make sure you pay attention to the weight capacity. Most models can handle 200 to 300 pounds.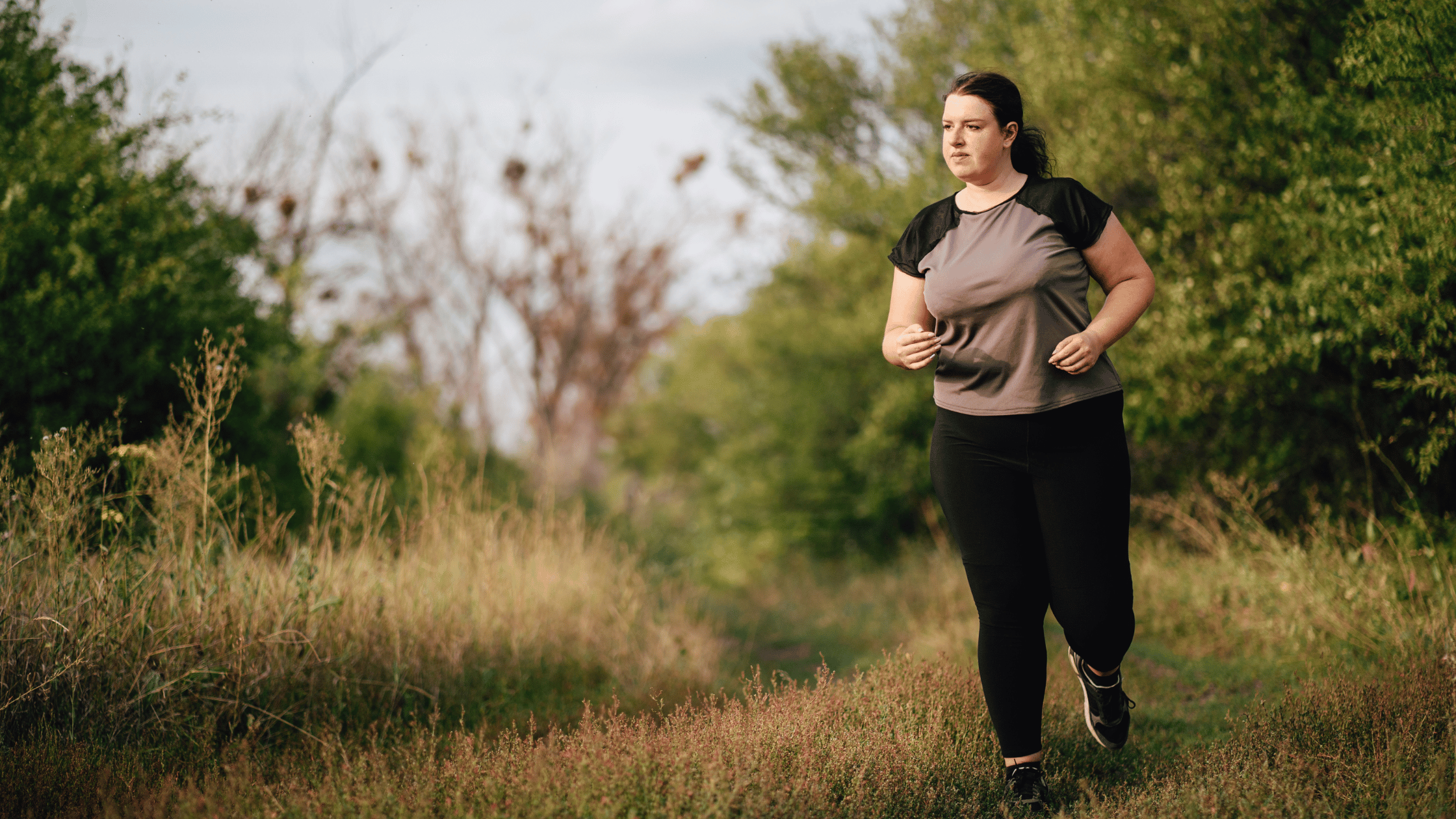 Now, there's no denying purchasing a treadmill is expensive  - and many of us, unfortunately, don't have an unlimited price range - but, thankfully, there are budget options.
-And yes, you can still reach your targeted fitness level and marathon training goals with these models.
Let's take a look at the top picks.

Best treadmills for running under $500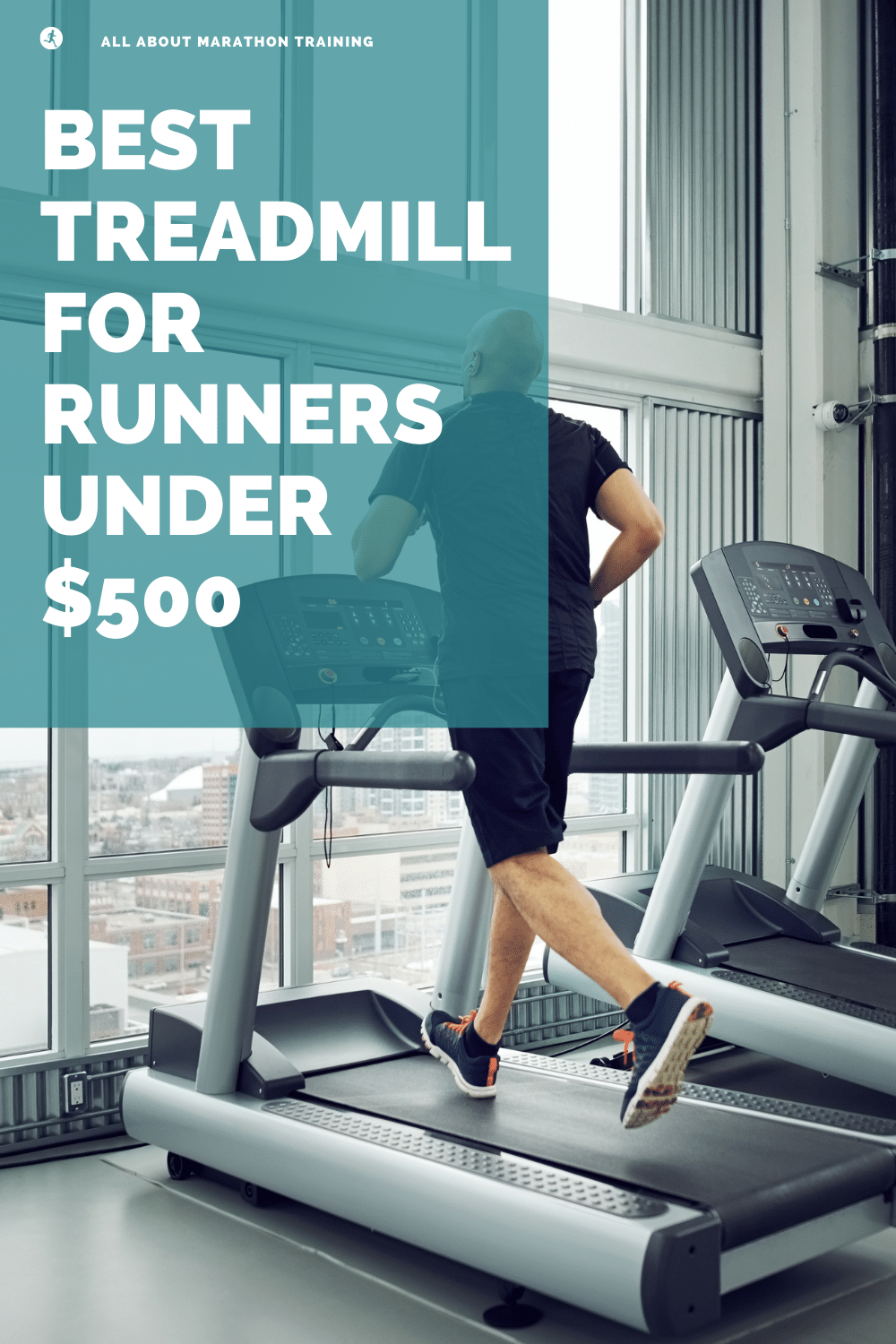 Buying an entry-level treadmill for under $500 is possible.
Admittedly, the best cheap treadmills at this lower price point do require some sacrifice. But, hey, you are saving money!
Basically, the best treadmills for running under $500 are more of a manual treadmill in that the incline adjustments often have to be performed manually in this price range and the peak motor won't last as long as the higher priced models that tout the continuous motor.
(Remember that motor gibberish you skipped over? If your interest has escalated even a little, now would be a good time to go back to it. -Still not judging though.) 
Without further ado, let's get started.
The Sunny Health & Fitness SF-T series offers many varieties with this SF-T7515 smart model being the best treadmill at this affordable price.
Check out these specs:

Overall size: 64.5"D x 28"W x 50.5"H
Deck size: 49.5"L x 15.5"W
LCD display
Runners will like the 12 levels of auto incline.
12 preset workout programs will surely mix things up for you to help you meet your desired fitness level.
2.2 HP peak motor 
Bluetooth connectivity and MP3 capabilities
Device Holder 
Top speed of 8 mph
3 year warranty on the frame and 180-days on other parts and components
What is not offered:
iFit subscription option
CHP motor 
Built in fan
A strong warranty
The Xterra Fitness TR 150 folding treadmill is also considered a best budget treadmill for running coming in right under $400.
Although the incline options aren't automatic (like most running treadmills under $500), it does allow for 3 manual incline settings still making it a good option. 
Overall size: 63.4"D x 28.75"W x 51.4"H
Deck size: 50" x 16" 
5" display size
3 manual incline options
2.25 HP peak motor
12 preset programs
Maximum speed of 10 mph
5" LCD display
Device shelf
Warranty: Lifetime on frame, 1 year on motor, 90 days on deck and in-home labor
What the The Xterra Fitness TR 150 folding treadmill does not offer :
Automatic incline
Bluetooth connectivity
iFit subscription option
CHP motor
Fan
No bottle holder spot but there is space, albeit tiny, to hold accessories.
best treadmills under $1000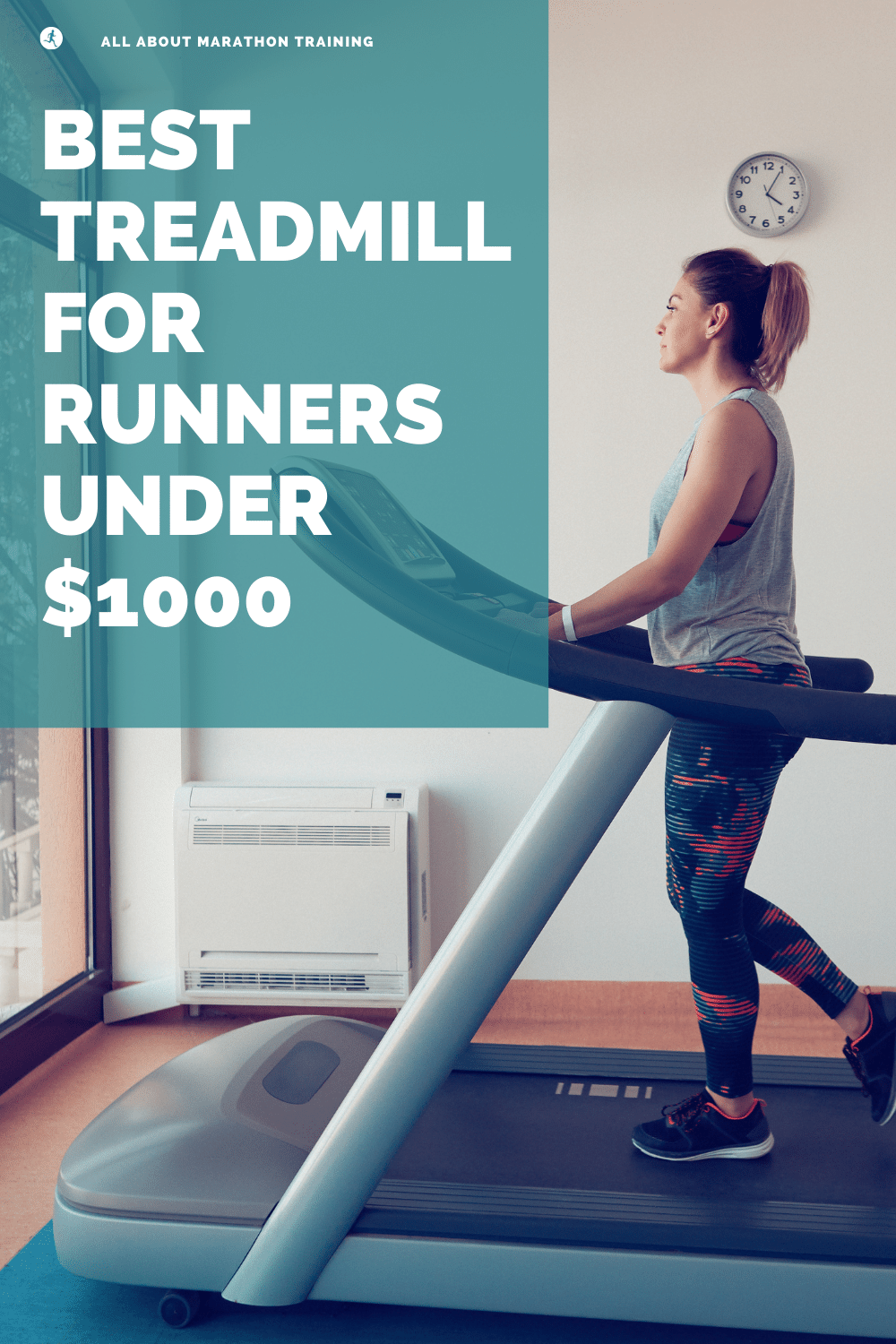 Upping your price point a few hundred will get you a pretty good quality treadmill.
The smart treadmills listed below even provide the recommended CHP motor. All in all, these budget treadmills are at an affordable price making for a great addition to your home gym.
The Nordictrack series offers two models that are under $1k. (Although one of them barely.)
This first version, the NordicTrack T 6.5 S is the cheaper of the two coming in at $649.
 When considering functionality and price, this is the best option for a new treadmill.
 The key features are very comparable to the similar T6.5 Si and in fact, the only differences are in the overall deck and belt size and the display. 
If the display is a top priority, you'll want to go with the T6.5 Si treadmill version. It comes in right under the $1000 threshold but does give you a larger 10" size - and a touchscreen at that. (The 6.5 S offers a 5" backlit display.) 
Both NordicTrack Treadmills have these following specs and features:
Overall size of the T6.5 S: 73.5"D x 36"W x 54"H
Overall size of the T6.5Si: 67.5"D x 36"W x 73"H
Deck size of the T6.5S: 55" x 20" 
Deck size of the T6.5Si: 50" x 20"
5" display on the T6.5S.
10" touch screen display on the T6.5Si.
10% auto incline capabilities 
Maximum speed of 10 mph
iFit subscription capabilities with 30 day trial
A 2.6 CHP powerful motor 
20 Preset workout programs
Bluetooth connectivity 
Device shelf
Warranty: 10 years on the frame, 2 years on parts, 1 year on labor
What these two do not offer:
The Horizon Fitness T101 Part of the Horizon T line, this is another great option.
Overall size: 70"D x 34"W x 55"H
Deck Size: 55" x 20"
3 LED windows
Speed range of 0.5 to 10 mph
10% auto incline
2.25 HP motor
6 Preset programmed workouts
Claims to be ultra quiet
Bluetooth Connectivity
Device holder
Fan
Warranty: Lifetime on motor and frame
Missing:
Subscription Options - Although these can be incorporated via your own devices. 
Trying to decide among these three <$1000 models (the two NordicTrack models and the one Horizon Fitness)?
It really comes down to the screen and price.
Cheapest ($650, No touchscreen, 5" display): 
Largest Display ($999, Touchscreen, 10" display): 
Middle Price Range / Middle Display Size($842, No touchscreen, 3 blue LED Windows): The Horizon T101 
Best Overall Budget Treadmills for Long Distance Running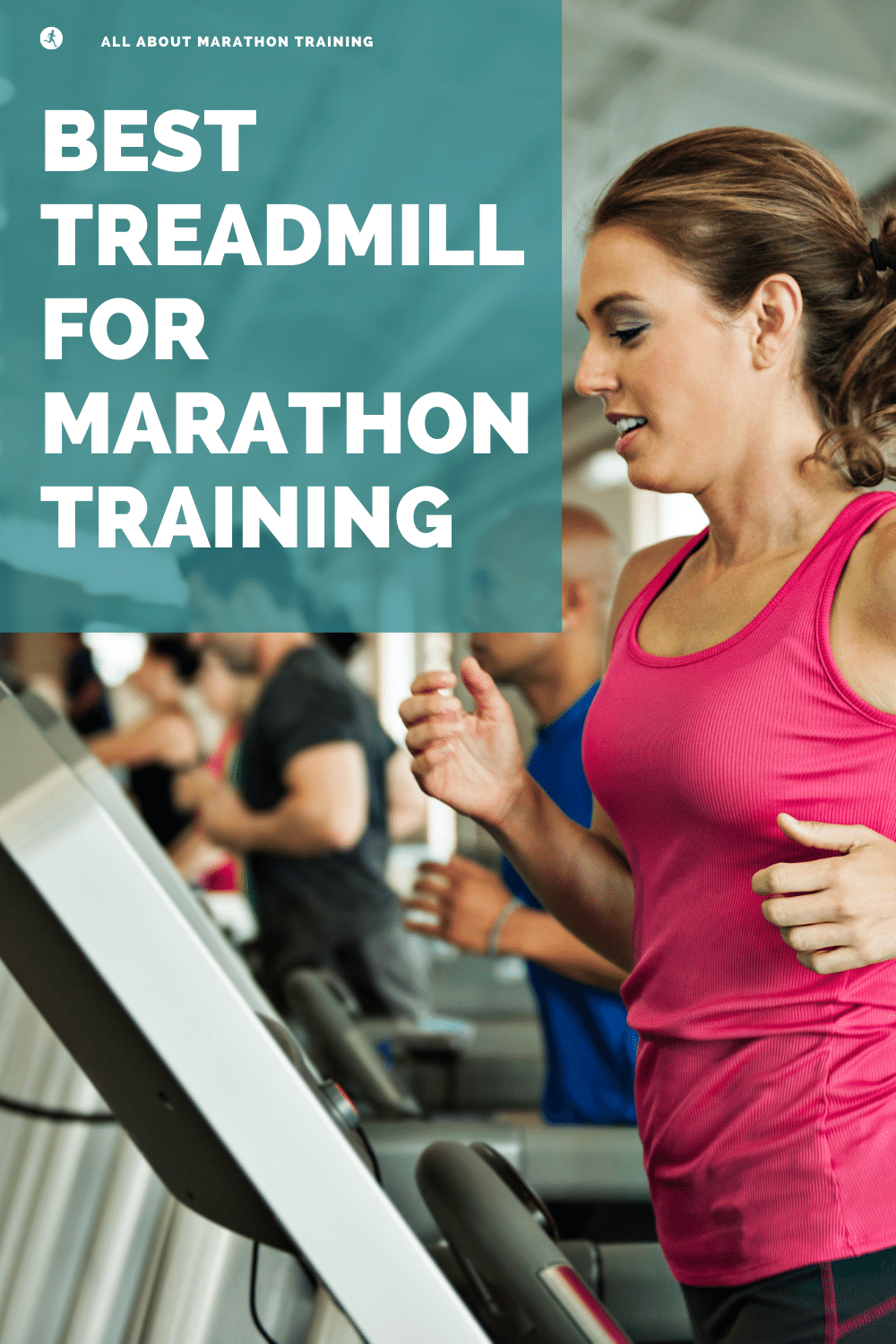 Value is what we're talking about here.
While prices on these below models are a little higher (but still not in the category of expensive treadmills like the NordicTrack Commercial or the Peloton tread), the functionality is top-notch. These two are impressive for more serious runners who don't have a huge budget.
The Sole F 63 has a great reputation and for many reasons.
Although some of the tech features aren't as sophisticated as on a high-end treadmill, the strong build and functionality of this model is the focus.
This quality treadmill has been known to be on sale for around $1100 making it a very affordable option.
Overall size: 82"D x 35"W x 57"H
Deck size: 60" x 20"
Speed range: 0.5 - 12 mph
6.5" LCD display
A powerful 3 CHP motor
15 levels of auto incline
10 preset programs
Fan
Device holder
Bluetooth connectivity
Warranty: Lifetime warranty on the motor and frame, 3 years on the parts, 1 year on labor.
What the Sole F63 treadmill does not offer:
Touchscreen
iFit subscription or any subscription service
The ProForm Smart Carbon T7 is another worthy consideration and, in fact, is very similar to the Nordictrack 6.5 Si.
With the price right under $1k, this model could also be listed in the "Under $1000'' category. 
Personally, I have a soft spot for ProForm treadmills.
My family is still running strong on our ProForm that was purchased over 25 years ago!
-And with everyone (Literally! -All 12 of us!) in the family consistently utilizing it at one time or another, the miles put on that thing have to be extraordinary! 
I trained for many marathons using the ProForm Treadmill and so has my sister. It has also helped to train for countless half marathons and 10K races! 
This Carbon T7 treadmill offers:
Overall size: 73.5"D x 35.2"W x 57.5"H
Deck size: 55" x 20"
Top speed of 10 mph
A 7" touchscreen display
10% auto incline
2.6 CHP motor
30 day iFit membership
Device holder
Bluetooth connectivity
Fan
What this model does not offer:
Preset workout programs - But, again, you can use third party apps on your own device.
Best Budget Treadmills for Small Spaces
No home gym? No worries with these models! 
These folding, compact models are great for apartment and condo dwellers or even those of you who have not embraced the minimal lifestyle and are running out of room.
Quality does not have to be sacrificed for size as found in the two below.
The Sunny Health & Fitness SF-T7718 Pro Treadmill
Folds perfectly flat - Can store under a bed or in a closet. Dimensions when folded are 10.5" in thickness x 29.25"W x 63"H.
Overall size: 63"D x 29.25"W x 49"H
Deck size: 47"L x 20"W
Speed ranges from 0.6 to 9 mph
2.5 HP motor
9 built-in workout programs
LCD display
Device holder
MP3 Port, USB charge Port
This Sunny Health & Fitness Treadmill model does not offer:
Bluetooth Connectivity - but the more recent Sunny Health & Fitness Strider smart treadmill model does - at a higher price point. (This 7718 model does offer a USB and headphone jacks for connecting your own devices.)
Fan
iFit subscription capabilities - Included on the more recent Strider model.
Incline capabilities
An appealing warranty. This one offers a weak 3 year frame warranty and 180 days on other parts and components.
The Echelon Stride comes in just over $1000 but is a good quality, flat folding treadmill. 
Overall size: 69.29" x 30.98" x 49.17"
Folds perfectly flat. (Folded dimensions: 69.2" x 31" x 10.25")
Deck size: 55" x 20"
Higher speeds up to 12 mpg
18.5" display
Max incline of 12%
Bluetooth connectivity
USB charging port
Echelon Premier Membership - free for 30 days - gives access to live and on-demand fitness classes.
2.5 HP Peak Motor 
8 Preprogrammed workouts
Device Shelf
What the Echelon Stride Treadmill model does not offer:
Fan
An appealing warranty. This one only offers 1 year on parts and labor.
Best treadmill for tall runners & marathoners
The 60" belt length on these models is great for those who are over 6 feet tall.
Xterra Fitness TRX3500 spec: 
Overall size: 77.2"D x 35.5"W x 56.1"H
Deck size: 60" x 20"
Up to 12 mph speeds
12 incline levels
3.0 HP motor
6.5" LCD display
30 preset programs
Bluetooth connectivity
Fan
Device shelf
Warranty: Lifetime on the frame and motor, 2 years on the deck and parts, 1 year on labor
Does not have:
iFit subscription although connectivity to other third party fitness apps is possible.
The Sole F 63 treadmill is also one of the best treadmills for tall runners
82"D x 35"W x 57"H
Deck size: 60" x 20"
Speed range: 0.5" - 12 mph
6.5" LCD display
A powerful 3 CHP DC (quiet) motor
15 levels of auto incline
10 preset programs
Fan
Device holder
Bluetooth connectivity
Warranty: Lifetime warranty on the motor and frame, 3 years on the parts, 1 year on labor.
What this treadmill does not offer:
Touchscreen
iFit subscription or any subscription service
Whew! Want to easily digest all of this? Check out the Best Treadmill for Runners on a Budget Chart below! 
 the best treadmill for runners on a budget Chart breakdown!

Use the handy-dandy chart on the best treadmill for runners and marathon training shown below.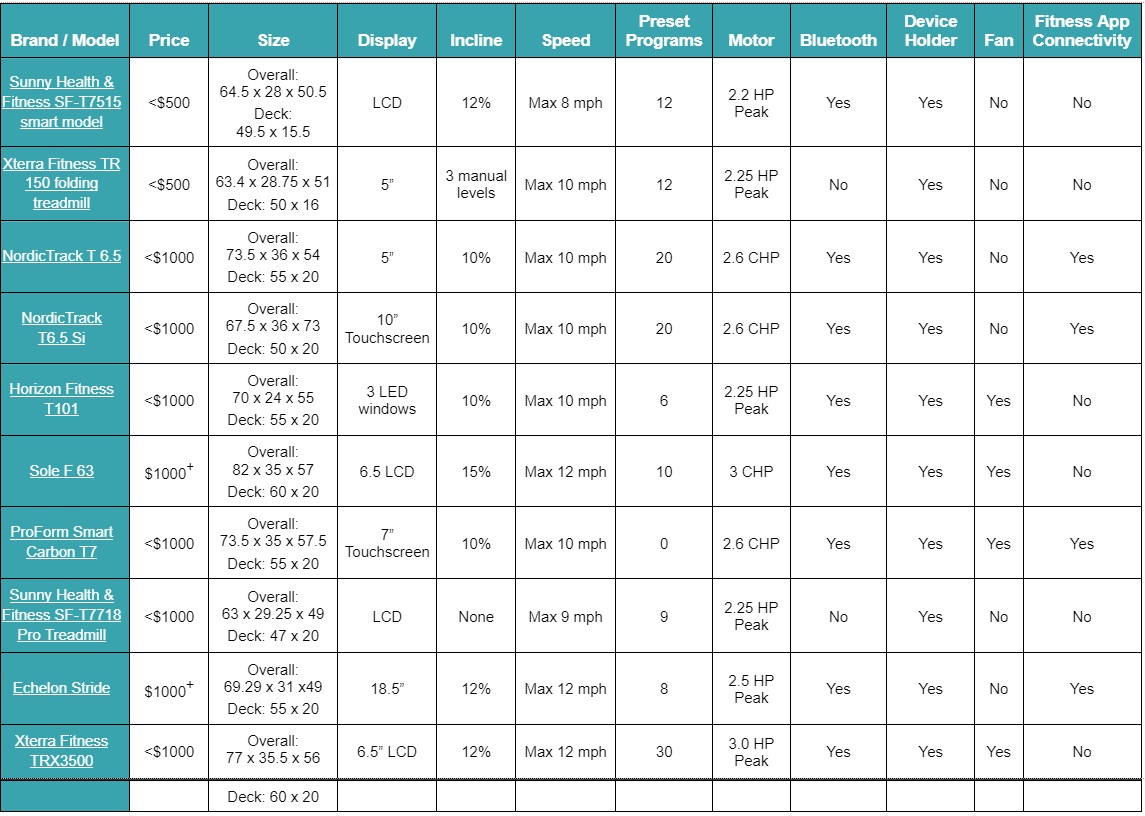 What treadmill do I personally run on?
I have been blessed to have GREAT luck with treadmills! They have been a wonderful investment for me and my marathon training! I can't imagine not having one! 
Here are the two treadmills that I have put hundreds of miles on:
I would highly, highly recommend both!
My favorite thing about the Sole F80 (discontinued but very similar to The Sole F 63) is that it is extremely quiet with an extremely quiet motor! Perfect for me since I like to run when my children are sleeping! 
My favorite thing about The ProForm Smart Carbon T7 is it's durability! It has been in my family (it's the one my parents use and that I grew up with!) for over 25 years and we have never had a single issue with it! How amazing is that?! 
in conclusion
So there you have it.
Treadmills to fit every fitness goal while preventing "not today" excuses from accumulating. You're now well on your way to entering that next marathon or half marathon.
To get you started on some great treadmill workouts, here you go: Seven Treadmill Workouts for Runners
And one specifically for hills: Super Effective 30 Minute Treadmill Hill Workout
I'd Love to stay in touch!
Join 23,000+ Other runners and receive my weekly training newsletter!
I'll send you my  free 24 Hour Timeline Checklist of Things You Should Do After a Long Run  when you sign up!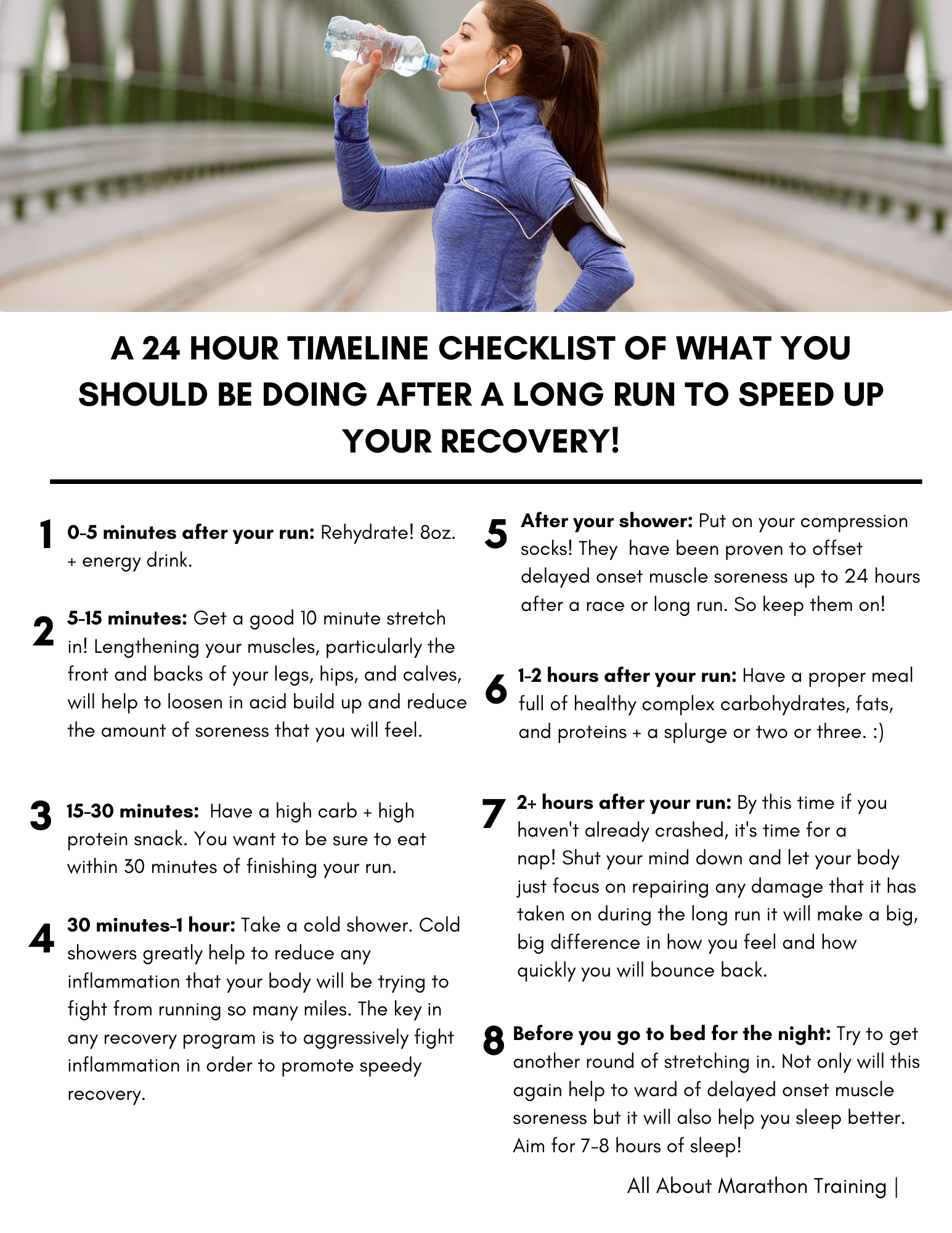 As featured on:

Your second block of text...
---