20 Weeks to Your FIRST Marathon! 
A complete training package to get you from your first run to the marathon finish line!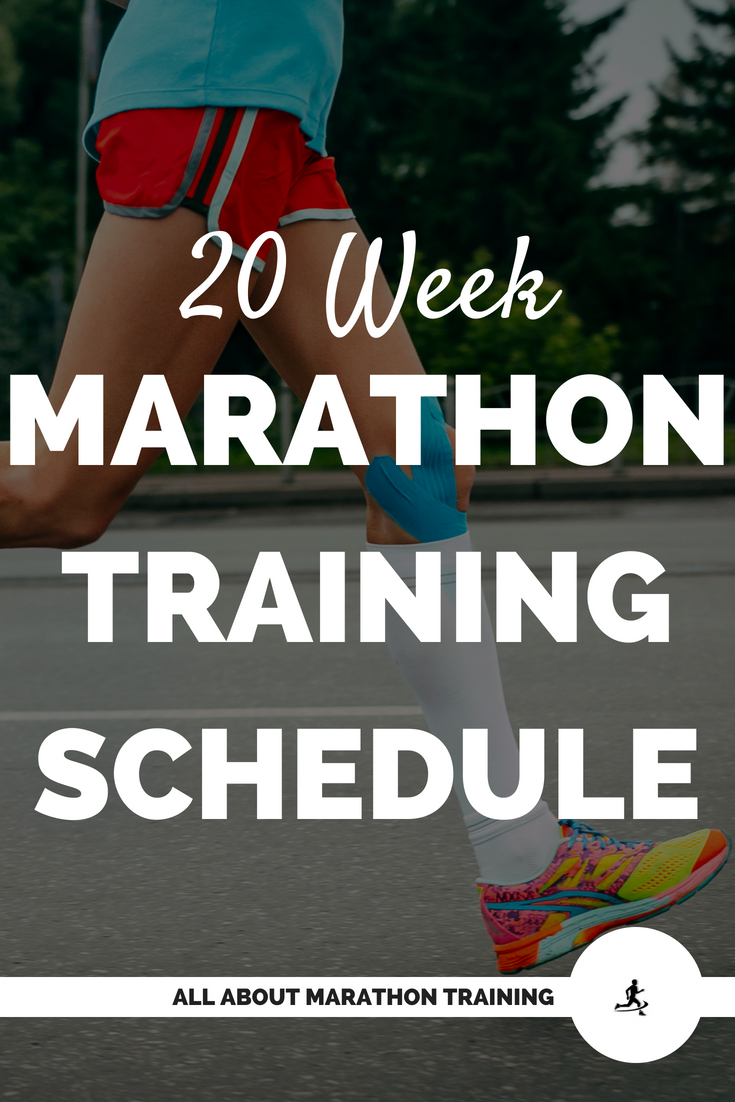 This is what you have been asking for! A 20 Week Marathon Training Schedule! This entire self-guided training package is entirely geared for those who want to run their very FIRST marathon! 
When training for a marathon you don't have time to waste. You literally have one shot to get it right.

This is not merely a training plan rather it is an ultimate guide geared specifically for those running their first marathon! It includes a training plan, checklists, prompts, motivational strategies, space to record, and even a log book/journal for your first marathon!
What does this 20 Week Marathon Training Schedule Include?
(This is it. Your one stop shop, only marathon training guide you will need!)
A (first ever) 20 week marathon training plan (+ a prep week plan)!
Goals Assessment + Body Assessment + worksheets

Your Warm Up + Cool Down Prescriptions
The Develop Your Marathon Mindset Mental Training Workbook with Weekly Mental Training Prompts (the marathon is 80% in the head so we need to train ourselves to be mentally strong during the marathon!)
Cross Training Prescription + Goals
A Mini Marathon Nutrition Guide
Your Pre-Marathon Week Strategy all laid out including nutrition! (That last week is crucial!)
Your carbo-loading plan
Pre-Race Meal Plans
Race Week Checklists for a smooth marathon start and finish
A Recovery Action Guide
Journal/Log space with prompts because it's your first marathon and you should document it!
...and it's pdf fillable or is great when used printed off in a binder or bound!
This is now an online training program!
This is now an online program that lays everything out for you in a simple, easy to navigate format. You will have a login and complete access to all of your information in one easy to use platform. 
Here is a sneak peek of what you will see once you get inside!
Get access to RUN YOUR FIRST MARATHON for $47! 
How much time will you need each week for marathon training?
There are 4 days of running scheduled every week: 3 shorter runs and 1 long run.
Since this training plan is specifically for first time marathon runners the focus is almost completely on the long run and does not include other quality running workouts such as tempo runs or hill repeats. 
Your running days are scheduled for specific days of the week however they can be changed up to fit your schedule. 
Each week has a scheduled cross training session. Cross training is one of those things that are great to incorporate for building a body with overall fitness and to give your body a break from all of the running and therefore help you avoid injury.
However it is not absolutely necessary for marathoners do and I know many who skip it altogether. The choice is up to you but you can make a more informed decision after reading the section on cross training in the training guide. 
Why include mental training?
As a first time marathon runner, you want to be sure to get your goals and mindset in the right order!
I included the Develop Your Marathon Mindset Training Plan to this program because running a marathon is as much a test in mental endurance as it is in physical endurance. After all, a  marathon is 80% mental and 20% physical!
To put it simply, there is no way you can run a marathon without becoming mentally strong! Yet many marathoners neglect this important aspect of their marathon training! Don't do that! You will suffer come mile 23! (or sooner) 
---
By the way, Hi! I'm Molly!
I love designing new training plans, running tools, staying on top of the current running science and trends, and connecting with fellow runners like you!

I'm a little bit of a fitness nerd who couldn't resist the super fun Exercise Science Kinesiology degree just so that I could make my work life revolve around running and exercise. (#bestchoiceever) I've run 6 marathons and countless other races. It keeps me sane and feeling so alive!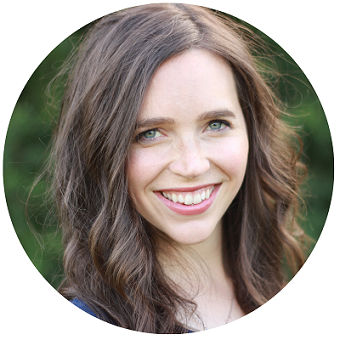 ---
What one happy runner says about this guide...
"I love this plan! It's so full of information about physical *and* mental training. One of my favorite aspects of this program is the emphasis on mental training. I've never seen a marathon training program that offered mental training exercises and that set aside a "mental training" day each week. What a great idea! I am pretty slow and tend to get discouraged easily, so mental preparation is just as important as the physical work for me.

I also love the fact that there are both digital and print versions available, and that it integrates nutritional training as well as information about hydration, rest, race-day prep, clothing, and so much more. It is truly a comprehensive plan, and a fresh new addition to the marathon training information on the web! Thanks so much for such a unique contribution to the running literature; I think this will become one of your most popular plans yet :)." - Anne
---
If you want to run & FINISH your FIRST marathon then this training Program was made for you! 
Commit to Running Your First Marathon Now for $47!