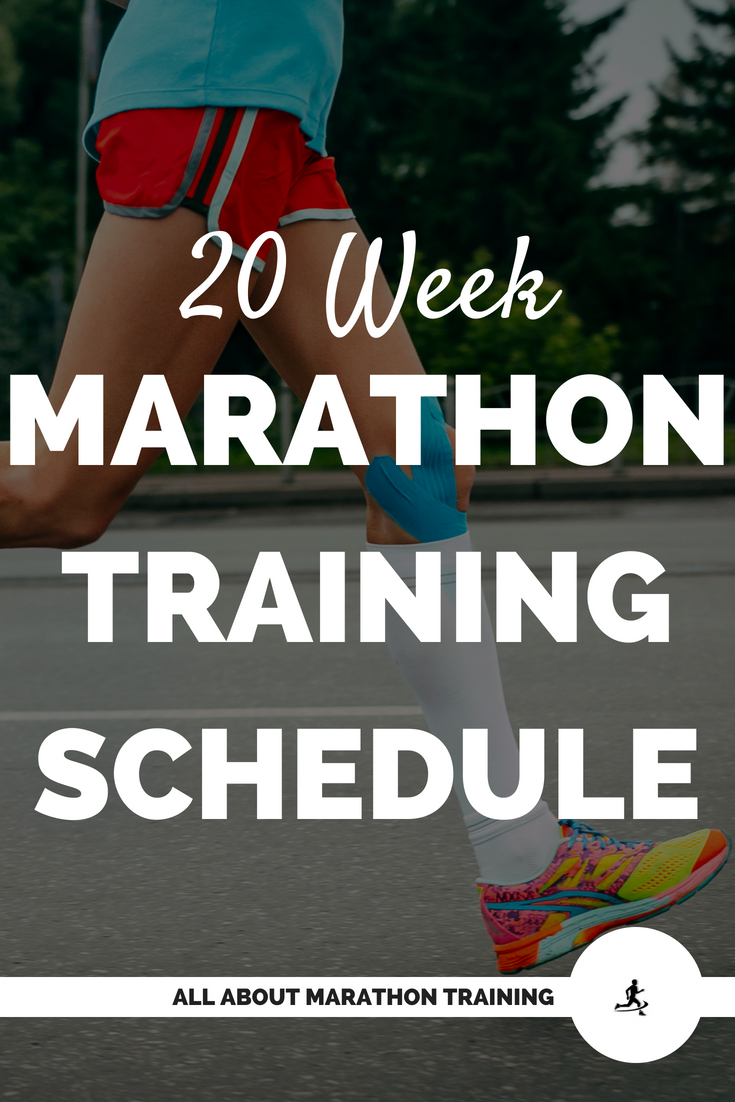 This is what you have been asking for! A 20 Week Marathon Training Schedule! This entire self-guided training package is entirely geared for those who want to run their very FIRST marathon! 

As a first time marathon runner, you want to be sure to get your goals and mindset in the right order! We have an awesome training plan for first time marathon runners but we also include a 20 Week Mental Training Prep Guide because there is no way you can run a marathon without becoming mentally strong! 
This is not merely an eBook but is a training guide that includes a training plan, checklists, prompts, motivational strategies, space to record, and even acts as your log book/journal for your first marathon!
This is also a great companion to the Develop your Marathon Mindset: a 20 Week Mental Training Plan for Marathoners! 
Here's what this 20 Week Marathon Training Schedule Package includes:
(This is it. Your one stop shop, only marathon training guide you will need!)

How much time will you need each week for marathon training?
There are 4 days of running scheduled every week: 3 shorter runs and 1 long run.
Since this training plan is specifically for first time marathon runners the focus is almost completely on the long run and does not include other quality running workouts such as tempo runs or hill repeats. 
Your running days are scheduled for specific days of the week however they can be changed up to fit your schedule. 
Each week has a scheduled cross training session. Cross training is one of those things that are great to incorporate for building a body with overall fitness and to give your body a break from all of the running and therefore help you avoid injury. However it is not absolutely necessary for marathoners do and I know many who skip it altogether. The choice is up to you but you can make a more informed decision after reading the section on cross training in the training guide. 
---
Hi! By the way, I'm Molly!
I love designing new training plans, running tools, staying on top of the current running science and trends, and connecting with fellow runners like you!

I'm a little bit of a fitness nerd who couldn't resist the super fun Exercise Science Kinesiology degree just so that I could make my work life revolve around running and exercise. (#bestchoiceever) I've run 6 marathons and countless other races. It keeps me sane and feeling so alive!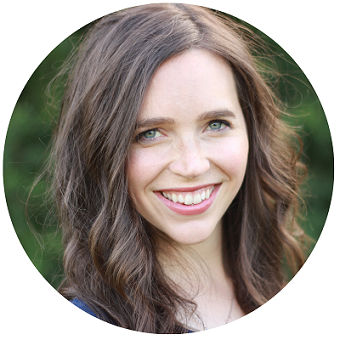 ---
What one happy runner says about this guide...
"I love this plan! It's so full of information about physical *and* mental training. One of my favorite aspects of this program is the emphasis on mental training. I've never seen a marathon training program that offered mental training exercises and that set aside a "mental training" day each week. What a great idea! I am pretty slow and tend to get discouraged easily, so mental preparation is just as important as the physical work for me.

I also love the fact that there are both digital and print versions available, and that it integrates nutritional training as well as information about hydration, rest, race-day prep, clothing, and so much more. It is truly a comprehensive plan, and a fresh new addition to the marathon training information on the web! Thanks so much for such a unique contribution to the running literature; I think this will become one of your most popular plans yet :)." - Anne

If you want to run your FIRST marathon then this training guide was made for you! 
It contains everything that I wish I had when I ran my first marathon all in one coherent spot!
 I KNOW this training that I am providing WORKS because I've trained countless runners to finish their first marathons while staying strong, motivated, happy and excited to run another one! *gasp YES!  
Let's not waste any more time! It only takes making that commitment and this is the first step!
>>>Get your 20 Weeks to Your First Marathon eBook Training Package for $25

Or save $9 and get the bundle: 
The Develop Your Marathon Mindset is the perfect compliment to the 20 Weeks to Your First Marathon! During each week of your marathon training it will give you a new mental training technique, tip, strategy or prompt to practice and hone in on.
The marathon is 20% of a physical test and 80% of a mental test! Don't neglect one of the most important aspects of your marathon training! 
Save by getting this bundle versus buying them separately! 
Total value: $44
Bundle price (save $9): 
$35