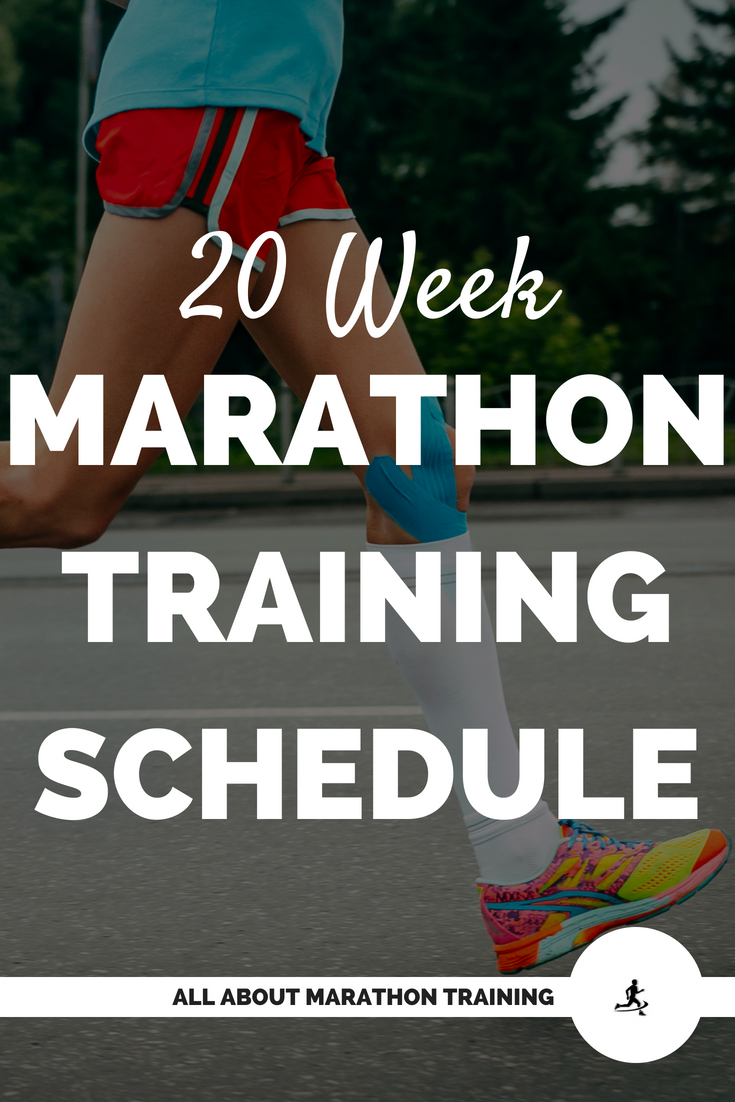 This is what you have been asking for! A 20 Week Marathon Training Schedule! This entire self-guided training package is entirely geared for those who want to run their very FIRST marathon! 
As a first time marathon runner, you want to be sure to get your goals and mindset in the right order! We have an awesome training plan for first time marathon runners but we also include a 20 Week Mental Training Prep Guide because there is no way you can run a marathon without becoming mentally strong! 
This is not merely an eBook but is a training guide that includes a training plan, checklists, prompts, motivational strategies, space to record, and even acts as your log book/journal for your first marathon!
Here's what this 20 Week Marathon Training Schedule Package includes:
(This is it. Your one stop shop, only marathon training guide you will need!)
>>>Get your 20 Weeks to Your First Marathon eBook Training Package for $25

What one happy runner says about this guide...
"I love this plan! It's so full of information about physical *and* mental training. One of my favorite aspects of this program is the emphasis on mental training. I've never seen a marathon training program that offered mental training exercises and that set aside a "mental training" day each week. What a great idea! I am pretty slow and tend to get discouraged easily, so mental preparation is just as important as the physical work for me.

I also love the fact that there are both digital and print versions available, and that it integrates nutritional training as well as information about hydration, rest, race-day prep, clothing, and so much more. It is truly a comprehensive plan, and a fresh new addition to the marathon training information on the web! Thanks so much for such a unique contribution to the running literature; I think this will become one of your most popular plans yet :)." - Anne

If you want to run your FIRST marathon then this training guide was made for you! 
It contains everything that I wish I had when I ran my first marathon all in one coherent spot!
 I KNOW this training that I am providing WORKS because I've trained countless runners to finish their first marathons while staying strong, motivated, happy and excited to run another one! *gasp YES!  
Let's not waste any more time! It only takes making that commitment and this is the first step!
>>>Get your 20 Weeks to Your First Marathon eBook Training Package for $25
(You will be automatically redirected to a download page upon completion of checkout)