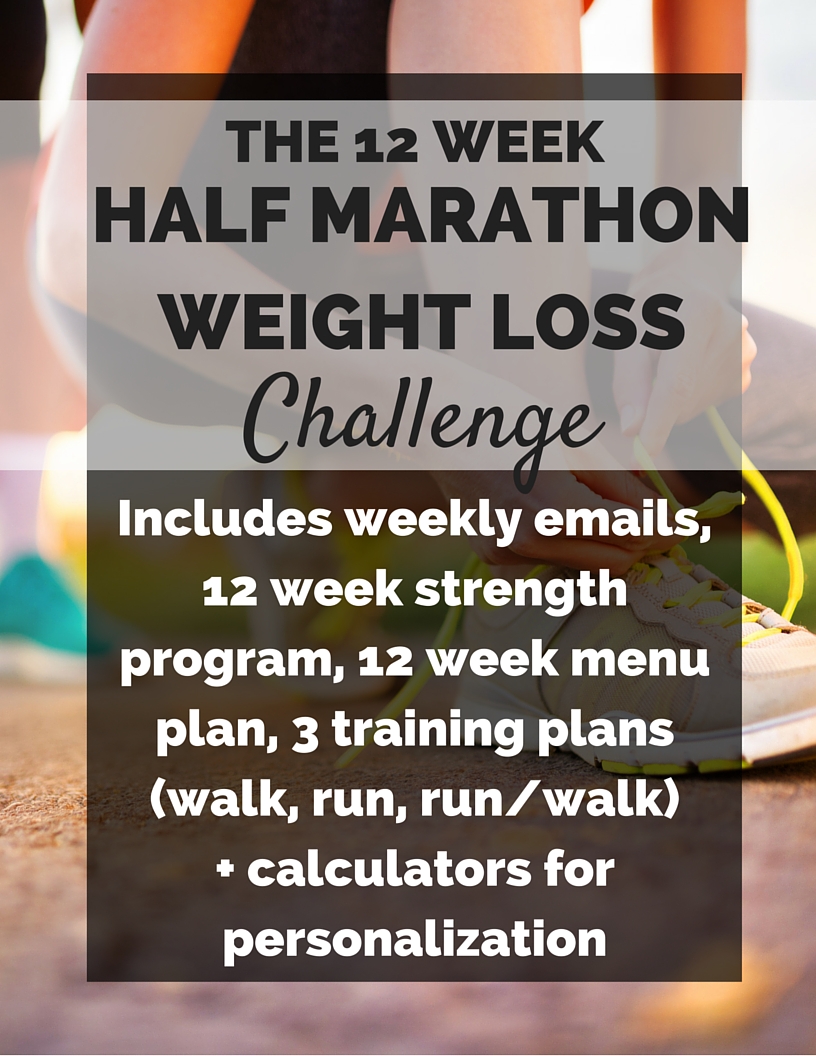 Click here to see everything that is included in this ultimate running for weight loss challenge! 
You will be receiving in this Challenge:
a Weight Loss Running Guide
Nutrition Packet that will help you eat healthy and eat only what you need to
Exercise Packet that will contain 3 training plans to choose from: a running plan, walking plan, and run/walk plan. 
Weekly emails that will contain a menu plan for the week, a new strength training program + support to keep you motivated and on track with your goals!
$27

Learn what you need to be eating to be a successful, energized runner. 
Some of what you will learn:
what you burn when you run
what intensity level you burn more carbs than fats
How many calories and grams of macronutrients YOU need daily to support your running
How to plan a runner's menu
How to hydrate effectively
How to choose the right energy drink
A guide on eating & drinking before, during, & after running
A  space to menu plan
A printable shopping list 
$5