10 Super Foods
Let's be honest. Who doesn't have an obsession for food. Alright you might not call it an obsession but what do you do you call it when you wake up thinking about it, workout thinking about it, plan it out a week ahead, day ahead or even another meal ahead? Yep, an obsession.
It's easy to mindlessly grab food off the shelves in the store and just as mindlessly put it into our mouths. Your not really hungry...you just can't think of anything better to do.
This habitual food-eating problem might not be so bad (I'm looking at you marathon trainers) if you are loading up on the right stuff.
And by that I'm talking super foods!
Here are 10 Super Foods that will get your metabolism burning, your vitamin stores brimming and your energy pumping!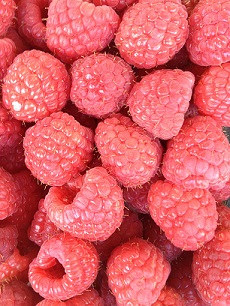 1. Oranges. These super fruits are loaded with Vitamin C, perfect for after long runs when your immunity is slacking from being overwhelmed and your glycogen stores are depleted.
2. Almonds. These babies are packed with those healthy fats that runners need. Brain boosting (helps fight diseases like Alzheimers), heart healthy (guards against heart disease) and weight maintaining (almond eaters are more likely to keep their weight in check). Need I say more? :)
3. Beans. Pinto, black, kidney, lentils or garbanzos, they're all good. Beans have tons of protein and a host of fantastic nutrients like iron, folic acid and fiber. Another plus, they are inexpensive!
4. Raspberries. High to the sky in antioxidants (guard against toxins and diseases like cancer). Another benefit: super tasty and good for curving your sweet tooth if it strikes.
5. Salmon. These bad boys are loaded with omega-3's (more healthy fats). One of the biggest advantags salmon boasts is preventing sudden-death heart attacks - good news for runners with a family history of heart problems.
6. Spinach. All leafy greens are high in nutrition but spinach takes the cake (no, cake is not a super food). Besides being a powerhouse of antioxidants, it helps to reduce inflammation great for after long runs. Female runners should especially make this a staple in their diet as it is high in iron. So skip the romain lettuce and make your salads out of spinach.
7. Wheat Germ. Vitamin E is what makes this grain so appealing. Vitamin E protects our tissues and cells from damage. You know its easy to cause stress and trauma to our tissues through running so sprinkle this on cereal, yogurt and cottage cheese for added flavor and protection.
8. Quinoa. This gluten free whole grain is a complete protein which makes it so appealing to vegetarian runners. Quinoa is also chalk full of vitamins and gives the body a multitude of benefits such as maintaining blood sugar levels and metabolism.
9. Green Tea. Maybe it's not exactly a food but it's definitely super. Green tea is another excellent source of antioxidants. Two things a runner should be hydrating with: water and green tea. That is how super it is.
10. Sweet Potatoes. One of the most nutritious vegetables! Not only is it stuffed with vitamins such as iron and potassium but it helps to build strong bones, help with mood swings, and protects against cancer and the negative effects of aging.
---
A Funny (and Very Candid) Marathon Video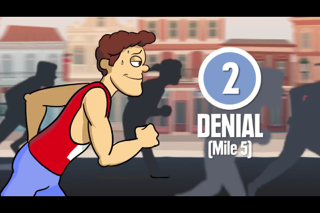 I believe that a runner's personality really shines through when they are pushing through a marathon. However there are certain characteristics across the board and one of those are the 8 Stages of Marathon Running

Now don't you have to agree! :)


---
YOUR Marathon Story and YOUR Own Webpage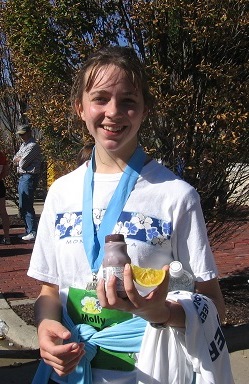 We have a new corner on the site dedicated to sharing runners stories. There is no question about "If you have a story", we ALL have a running story. Whether it's inspiring, funny, embarrasing, or life changing we would love to hear it!
Fill out the form on this page and let us share your journey. You can get your own or shared webpage...a little shrine all to you. :)
Also, we love pictures if you have some!
Thank you for reading and come visit us again at All About Marathon Training.





P.S. If you enjoyed this article please like our Facebook Page ! :)

---