Marathon Races in Texas
Marathon Races in Texas
Allen, TX – New Year's Day Marathon
Kingwood, TX – Texas Marathon
Houston, TX – Chevron Houston Marathon
Galveston, TX – Galveston Mardi Gras Marathon
Waco, TX – Miracle Match Marathon
Sugar Land, TX – USA FIT Marathon
Huntsville, TX – Love. Run. Marathon.
Austin, TX – Austin Marathon
Surfside, TX – Surfside Beach Marathon
Fort Worth, TX – Cowtown Marathon
El Paso, TX – El Paso Marathon
The Woodlands, TX – The Woodlands Marathon
Beaumont, TX – Gusher Marathon
Dalhart, TX – Dust Bowl Marathon Series Day 1
Buffalo Gap, TX – Steamboat Challenge
Groveton, TX – Davy Crockett Bear Chase
Dallas, TX – The Big-D Texas Marathon
Killeen, TX – The Army Marathon
Irving, TX – Irving Las Colinas Marathon
Lubbock, TX – Panhandle Marathon
Odessa, TX – Cross Roads Marathon
Tyler, TX – The Tyler Rose marathon
Cedar Park, TX – Frankenthon Monster Marathon
Marathon, TX – Marathon 2 Marathon
New Braunfels, TX – Chosen: Marathon for Adoption
Abilene, TX – Marathoning for Miracles
Fort Worth, TX – Fort Worth Marathon
San Antonio, TX – Rock'n'Roll San Antonio Marathon & Half marathon Benefiting Susan G Komen
College Station, TX – BCS Marathon
Dallas, TX – Dallas Marathon
McAllen, TX – Fiesta Marathon
Humble, TX – End of the World Marathon
Humble, TX – Day After the End of the World Marathon
Allen, TX – New Years Double-New year's Eve Day Marathon
Other Marathon Races, Half Marathons, 10Ks, and 5Ks in Texas
---
Return from Marathon Races to Previous Page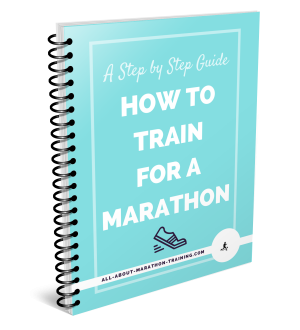 I'd love to send you my FREE 26-page Step by Step Guide on How to Train for a Marathon!

---
Have YOU Run Any of These Marathons? Wish to? Don't see one of the your favorites on the list? Tell Us!
Do you have a great marathon race location? Share it!