The Marathoner's Ultimate Race Week Strategy Guide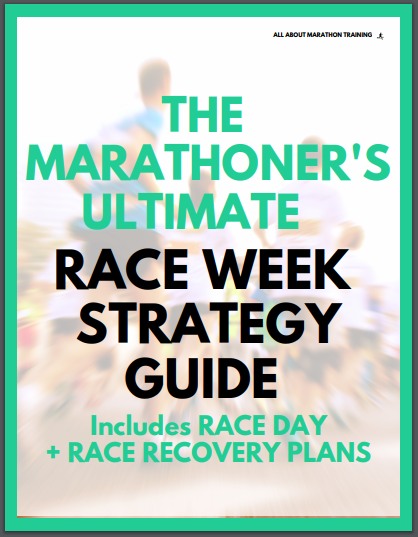 A 39 Page Workbook + Training Guide that Includes: 
YOUR PREP STRATEGY FOR THE WEEK BEFORE THE MARATHON:
YOUR MARATHON RACE DAY STRATEGY
Your Race Day Checklist
Race Tips for During the Marathon 
What to Do Immediately Following the Race
YOUR MARATHON RECOVERY WEEK STRATEGY
Your Nutritional Recovery Post Marathon
Your Recovery Plan During the First 24 Hours
Things to Do Before You Go To Sleep the First Night 
Your Recovery Throughout the First Week Post Marathon
When Can You Run Again? When is Your Recovery Cycle Complete? 
It's Time to Reflect! 
Note: This Guide is included in the 20 Weeks to Your First Marathon Training Guide! If you already own that training package then you are set to crush your pre- and post-marathon weeks! 
This Guide is unavailable at this time.