Marathon Gifts for Men
Let's face it. Marathoners love marathon gifts! It's as simple as that. There are so many different accessories, clothes and gadgets that any runner would love. Here is a list with some excellent running presents! Hopefully one works for your runner and if not I hope it will at least spark some ideas!
Marathon Gifts for Men
For the Fashion-Sensed Male
It's not quite true that men don't care what they look like or what they wear. Having a trendy running suit is the sure thing to fuel their running flame and keep them looking and of course feeling like they are the best runner out there. 
For the Gear Lover
All men love their toys. I know my husband is entranced with his heart rate monitor. To me it is just a tool to use to pace myself or test my fitness level. To him it is something that he wears everyday, whether he is running or not simply because it is...cool...to him. He also loved his fitbit which is featured here and that is a great gift for something who is still a beginner runner or your man is interested in the numbers and fitness level he is at. Every male runner likes the gadgets and gizmos and things that make his running easier and more thrilling. To me, a new piece of running gear is often the way to go.
For the Cold Weather Runner
Those chilly, crisp, snow piled runs is one of the best things that can be experienced as a runner. Agree? Not so though if you are not dressed properly. It is easy to get wind chafed and become very dried out and dehydrated in the colder months due to not covering up properly. Avoid this by bundling up! I particularily love the bluetooth headset that doubles as ear warmers. Not only will it keep him warm but it is also a cool gadget. Win-win!
---
Hopefully one of these will spark some running gifts ideas! It can be hard shopping for a male but sometimes all he wants are simple essentials.  You can't go too wrong with some new running clothes, gadgets or things to help him relax and rejuvenate after a long run! Runners want to look and feel their best which makes them some of the easiest people to shop for.
I'd Love to stay in touch!
Join 17,000+ Other runners and receive my weekly training newsletter!
I'll send you my  free 24 Hour Timeline Checklist of Things You Should Do After a Long Run  when you sign up!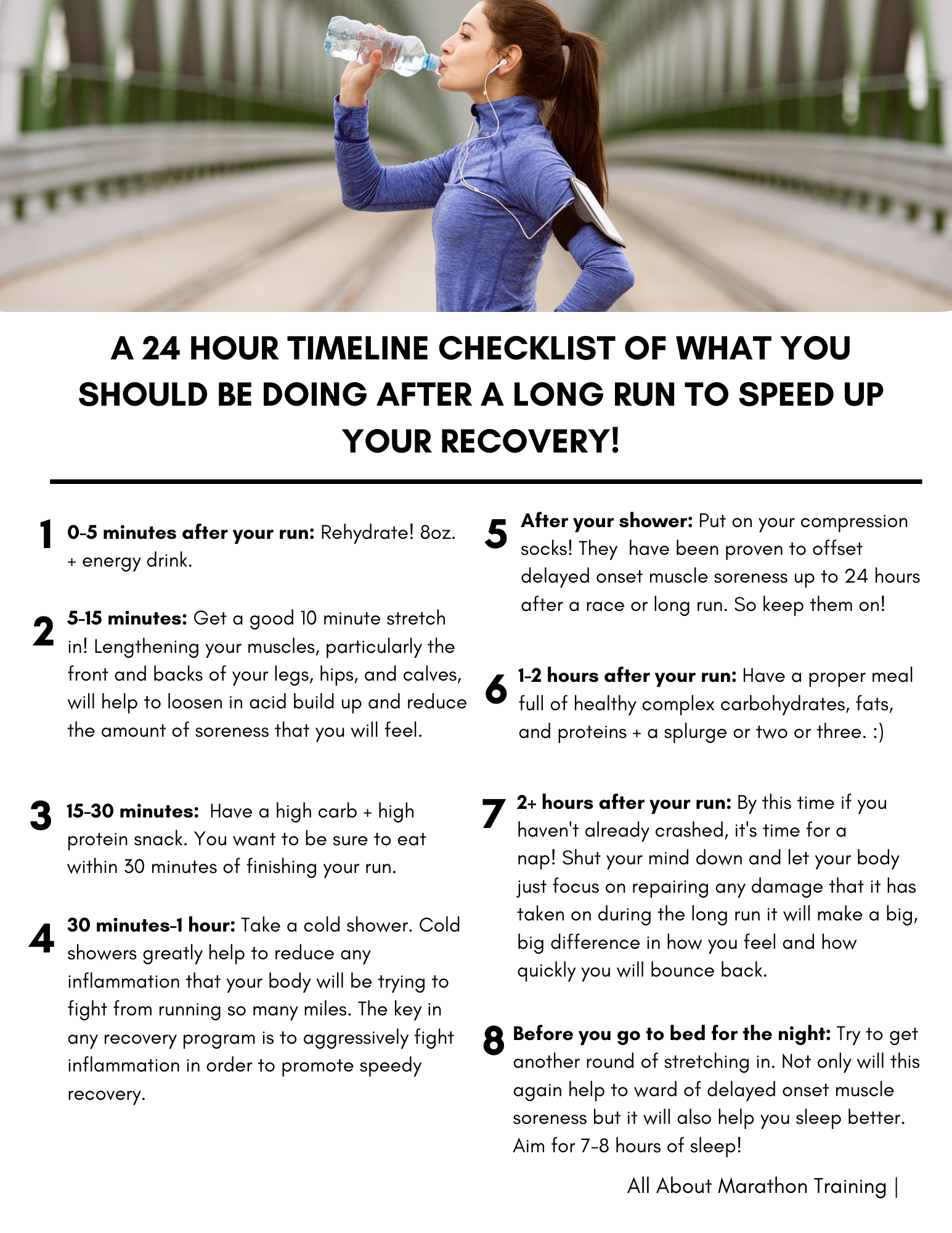 As featured on:



---